A West Country adventurer is beginning his attempt to become a real-life Forrest Gump by running nearly 6,000 miles across the US.
Jamie McDonald, 31, will be dressed as a superhero as he attempts to conquer the country unaided, having previously run across Canada.
The former tennis coach, from Gloucester, will start his run on Tuesday at Cape Alava in Washington state, the most western point of the US.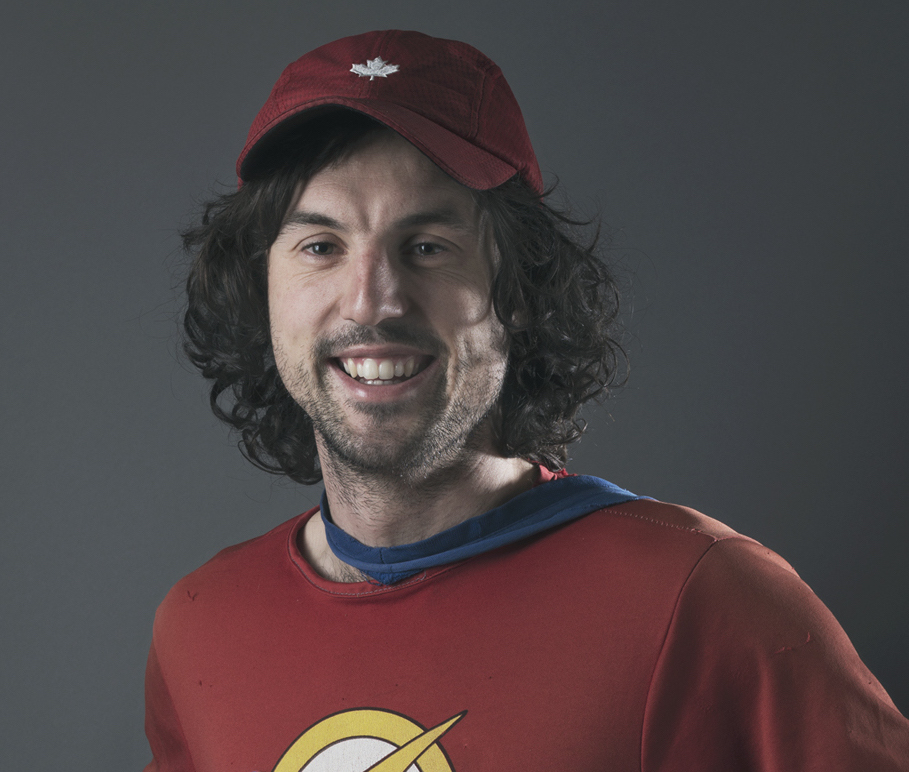 Jamie McDonald will run as 'Adventureman' (Jamie McDonald/PA)
His journey will take him between 5,500 and 6,000 miles across the US through more than 15 states, including California, Texas, Tennessee, Washington DC and New York, on his way to the eastern-most point of mainland US, West Quoddy Head Lighthouse in Maine.
Running by himself and without a support crew again, Mr McDonald will battle through desolate and lonely deserts, sub-zero temperatures and the constant threat of wild animals, injuries and the uncertain elements as he runs the equivalent of 230 marathons.
Whereas he ran dressed as superhero The Flash throughout Canada, this time he will be running as his alter ego, Adventureman, and he is beginning to feel the weight of expectation on his shoulders.
"I think it is just the pressure. It's really weird and there is a huge amount of pressure on this one," he said.
"I don't know why I am feeling it so much more. I don't know if on my last adventures I felt this much pressure.
"When I cycled from Bangkok to Gloucester no-one really knew what I was doing, so maybe there is that expectation from other people. It's not wanting to let anyone down."
He has packed three pairs of trainers, one set of spare clothes and loaded up his trusted baby stroller, which has already got a few strange looks from US border guards.
Mr McDonald, who suffered from debilitating immune deficiency and the potentially fatal spinal condition syringomyelia as a child, spent the first nine years of his life in and out of children's hospitals, and is hoping to raise £250,000 for the Superhero Foundation, a charity he co-founded.
He came to prominence in 2012 when he cycled 14,000 miles from Bangkok to Gloucester on a £50 second-hand bike.
Just weeks after returning to Gloucester, he set a new world record for cycling non-stop on a static bike. In February 2013, two months after setting the new world record, he began his run across Canada.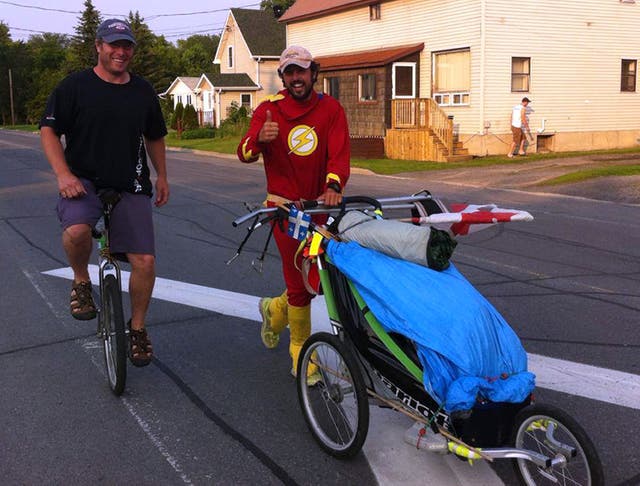 "What the Americans will realise is that I am a first-class idiot and they will think that we better help him or he is going to die."