The UK has called for an urgent investigation into reports of a poison gas attack in Syria which has killed at least 40 people, according to activists, rescuers and medics.
The Foreign Office said that if the reports are correct it would be further proof of Bashar Assad's "brutality against innocent civilians" and the international community "must respond".
In a further sign of the tensions between Moscow and the West, the Foreign Office said the use of chemical weapons would be an indication that Assad's international backers – including Russia – had shown a "callous disregard for international norms".
The alleged attack in the town of Douma occurred on Saturday night amid a resumed offensive by Syrian government forces after the collapse of a truce.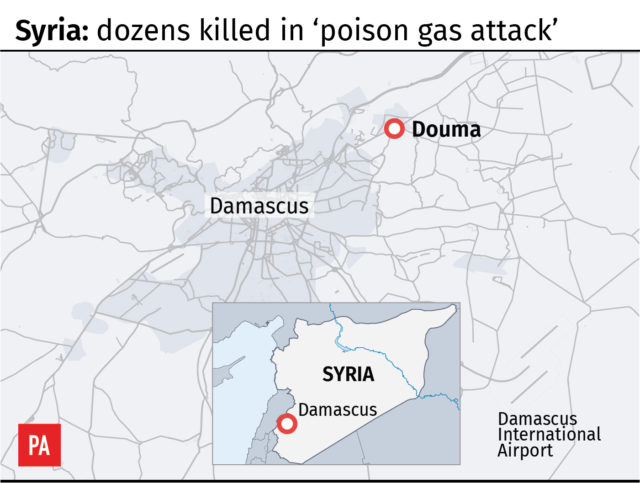 Opposition-linked first responders, known as the White Helmets, reported a death toll from suffocation of more than 40.
The Syrian American Medical Society, a relief organisation, said 41 were killed and hundreds wounded.
A Foreign Office spokesman said:  "These are very concerning reports of a chemical weapons attack with significant number of casualties, which if correct, are further proof of Assad's brutality against innocent civilians and his backers' callous disregard for international norms.
"An urgent investigation is needed and the international community must respond.
"We call on the Assad regime and its backers, Russia and Iran, to stop the violence against innocent civilians."