An officer on the front line of London's knife-crime policing has vowed to stop groups of youths congregating in hotspots and creating trouble.
It comes as Metropolitan Police Commissioner Cressida Dick said the spate of violence in the capital was "very worrying", but that the force had not lost control of the capital's streets.
She also said she anticipated further arrests and charges in the five murder investigations launched in recent days.
Her comments came after a 30-year-old man was arrested in Hackney over the murder of Tanesha Melbourne-Blake, 17, who was gunned down in Tottenham on Monday.
The teenager was killed in a drive-by attack as she sat chatting with friends in a killing that shocked the capital.
The rising wave of violent crime meant the number of suspected murders in March was higher than that of New York.
It emerged on Thursday that the Met has opened 55 murder investigations in London this year and there were six non-fatal stabbings from Thursday night into Friday morning in the capital.
"We will stop them, we have been utilising that power – but we have been using it proportionally
"Personally on our beat we are finding more weapons."
It came as the unit patrolled the streets of east London, responding to calls including a man armed with a knife in the street and an attempted robbery by a masked gang.
On Friday afternoon a section 60 order, granting police stop and search powers across the Borough of Newham, was announced in response to an incident where a 13-year-old boy was stabbed in Gainsborough Avenue on Thursday.
The order will remain in place until 6am on Saturday.
Speaking after a walk through Stoke Newington, in north London, on Friday, Ms Dick said: "Over the last three months and in particular in the last several days, we have had a unusual spike in horrible homicides, ghastly events, that have taken people's lives and devastated other people's lives.
"This is not an unprecedented time, but it is a very worrying time."
She defended the Met's record of bringing criminals to justice and said she believed the perpetrators of the recent killings would face the courts.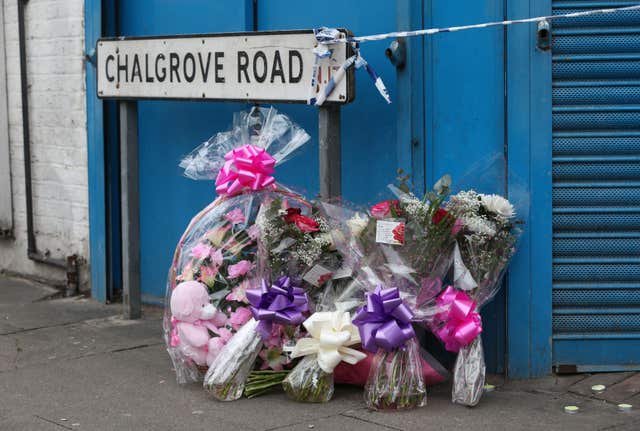 Officers said they are keeping an open mind about the attack, and at this stage there has been no suggestion that the two killings are linked.
On Friday two more youngsters were stabbed, with police being called to the Whitgift Shopping Centre in Croydon at 5.17pm.
One male aged in his late teens or early 20s, and a 16-year-old boy were found suffering from stab injuries.