British scientists are to play a leading role in a new European Space Agency (Esa) mission to study the atmospheres of planets beyond the solar system.
The Ariel space telescope, due to be launched in 2028, will spend four years observing 1,000 "exoplanets" orbiting distant stars.
It will carry out the first large-scale survey of exoplanet atmospheric chemistry, focusing on warm and hot worlds orbiting close to their parent stars.
Esa has announced that Ariel will be its next medium class science mission.
Ariel's principal investigator, Professor Giovanna Tinetti, from University College London, said: "Although we've now discovered around 3,800 planets orbiting other stars, the nature of these exoplanets remains largely mysterious.
"Ariel will study a statistically large sample of exoplanets to give us a truly representative picture of what these planets are like. This will enable us to answer questions about how the chemistry of a planet links to the environment in which it forms, and how its birth and evolution are affected by its parent star."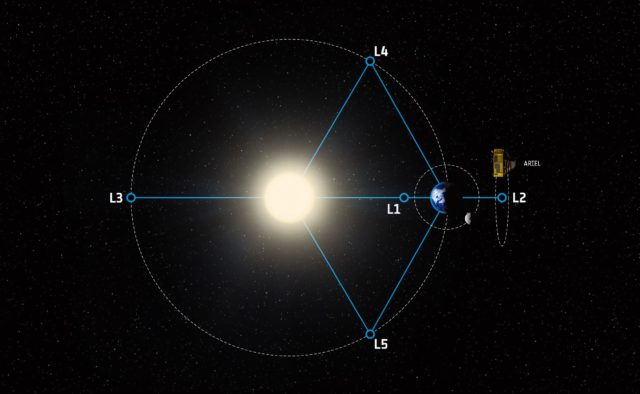 The spacecraft will be launched from Kourou in French Guiana and stationed at Lagrange Point 2 (L2), an orbital "parking spot" 1.5 million kilometres (0.9 million miles) away where the gravity of the Earth and sun balance out.
Science minister Sam Gyimah said: "Space is our final frontier and, working with UCL, we want to be at the forefront of discovering new planets.
"British involvement in this incredibly exciting new mission demonstrates how integral our world-leading scientific expertise is in solving some of space's greatest mysteries."