The chair of Northern Ireland's Policing Board has spoken of her concerns if the PSNI are not held to account.
The oversight body does not have legal authority to oversee the Police Service of Northern Ireland because of the political impasse at Stormont.
Anne Connolly said: "The longer this goes on the more likely the police are to get a bit carefree about the whole issue, they don't have a board to come to.
"Any organisation which is left without having to report openly and accountably to a board and the public, more and more people will start to do their own thing and that gets very difficult."
The Policing Board was a key plank in policing reforms arising out of the Good Friday Agreement.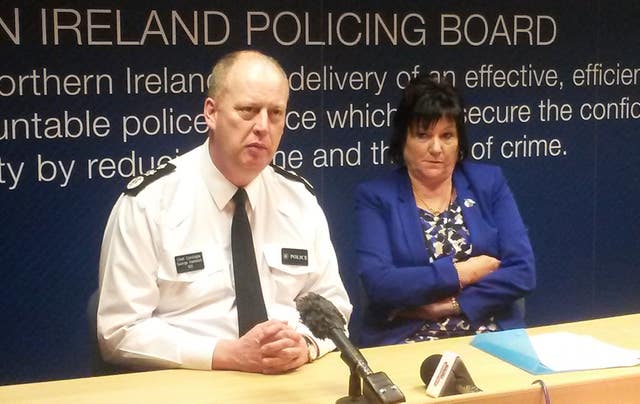 However, decisions on the recruitment for high-ranking posts, such as the head of resources which has been vacant for two years, are not being made, she said.
"If another post comes up in the near future we can't deal with that either," Ms Connolly told the BBC's Sunday Politics programme.
She said it was time for Secretary of State Karen Bradley to step in.
"My belief is that the board has been around for 16 years," said Ms Connolly.
"They really need to look at what works well and what doesn't. What other organisation would not be reviewed in 16 years?
"The police have undergone major change in the last 16 years but the board has been allowed to remain the same.
"She needs to look at a number of options. Someone needs to draw those up. It is not my responsibility to tell her what to do.
"What I am telling her to do is to get me a board, a properly constituted board so that we can get on with it."
Last year PSNI Chief Constable George Hamilton also expressed concern about the lack of police accountability.