Saudi Arabia is targeting children in the brutal war in Yemen with a "growing sense of impunity", a charity chief has warned as the country's key power player completed a high-profile visit to the UK.
Killing and subjecting minors to appalling violence is becoming "normalised" in conflict zones around the world, Save the Children chief executive Kevin Watkins warned.
He spoke on the final day of a three-day official visit and charm offensive by Saudi Arabia's Crown Prince Mohammed bin Salman – which included talks with Prime Minister Theresa May, the Archbishop of Canterbury, and an audience with the Queen.
Downing Street said the Prime Minister raised the situation in Yemen with the Saudi royal.
The Gulf state is an important defence partner for the UK, but the sale of arms to the country is highly controversial, especially since its intervention in Yemen.
The crown prince is due to hold talks with Defence Secretary Gavin Williamson on Friday.
Mr Watkins criticised the welcome given to the crown prince, saying that in Yemen the Saudis were "orchestrating what will potentially become the worst famine in the last 50 years".
Speaking in London at the launch of The War On Children, a report into crimes against children in warzones, Mr Watkins said: "It has become acceptable to operate humanitarian blockades which, if not explicitly designed to starve children and harm children, will have that inevitable consequence.
"The fact that we have the head of state of a government that has been operating such a blockade – Saudi Arabia – recently invited to Buckingham Palace and Downing Street while the military … is orchestrating what will potentially become the worst famine in the last 50 years, I think speaks volumes to another aspect of the problem that I want to highlight – the growing sense of impunity surrounding these crimes against children.
"The fact that you can rape, murder, kidnap, bomb schools, bomb clinics with no consequence, speaks I think to the heart of the deeper challenge that we are addressing today."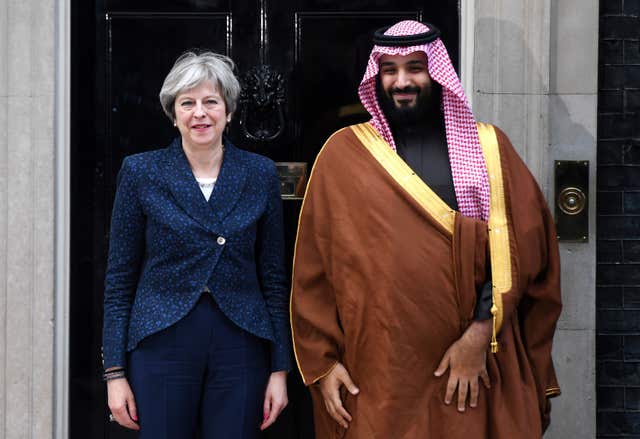 Saudi Arabia is the main player in a coalition supporting the Yemeni government against the Houthis in a war which has caused a humanitarian catastrophe.
Prince Salman, 32, is the son of the 82-year-old Saudi king and his visit comes at a time when he is taking steps to modernise the ultra-conservative Arab state.
Ahead of his visit, the crown prince signalled the importance of the UK-Saudi Arabia relationship to security, saying both countries would be "much safer if you have a strong relationship with Saudi Arabia".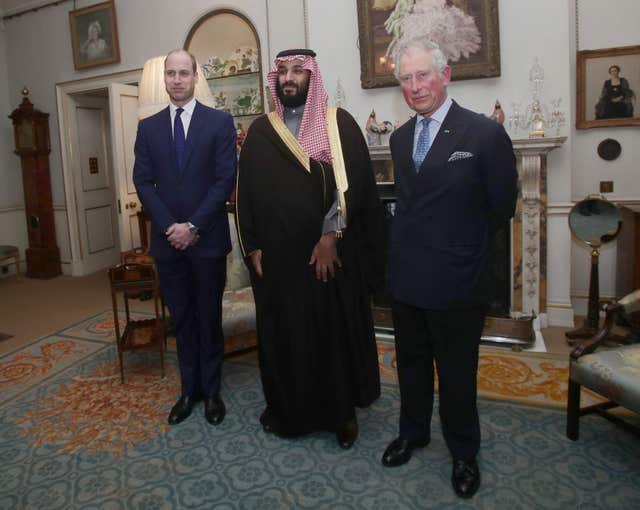 Downing Street said trade deals worth £65 billion had been agreed during the visit, which were "important both for our economy and the economy of Saudi Arabia".
Regarding Mrs May's meeting, a Downing Street spokesman said: "The Prime Minister raised our deep concerns at the humanitarian situation in Yemen.
"The Prime Minister and Crown Prince agreed on the importance of full and unfettered humanitarian and commercial access, including through the ports, and that a political solution was ultimately the only way to end the conflict and humanitarian suffering in Yemen."