The parents of a little boy at the centre of a life-support treatment dispute have begun the next stage of their legal battle.
Lawyers say Kate James and Tom Evans have asked if Supreme Court justices can consider their son Alfie Evans's case.
No date has been fixed for any hearing.
A High Court judge has ruled that doctors can stop treating Alfie, who will be 22 months old on Friday, against the wishes of his parents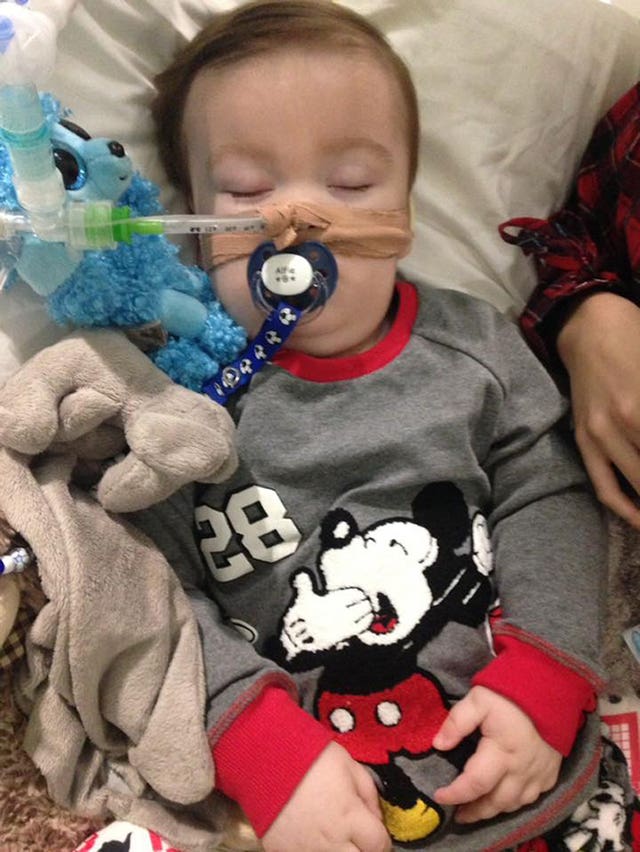 Judges have heard that Alfie, who was born on May 9 2016, is in a "semi-vegetative state" and has a degenerative neurological condition doctors had not definitively diagnosed.
Mr Justice Hayden had analysed the case at hearings in the Family Division of the High Court in London and Liverpool.
Specialists at Alder Hey Children's Hospital in Liverpool said life-support treatment could stop and the judge said he accepted medical evidence which showed that further treatment was futile.
Alfie's parents, who are both in their 20s, had challenged Mr Justice Hayden's ruling in the Court of Appeal.
But Lord Justice McFarlane, Lord Justice McCombe and Lady Justice King, who had examined issues at a Court of Appeal hearing in London, dismissed the couple's challenge.