Prince Harry has revealed the Heads Together campaign was organised "on the back of a fag packet".
The initiative was launched by Harry and the Duke and Duchess of Cambridge in May 2016 in a bid to tackle the stigma surrounding mental health.
Harry made the admission as he was joined by future wife Meghan Markle, Kate and William to set out their charitable vision for the future.
Asked by host Tina Daheley whether the royal trio had realised how successful Heads Together would be, William quickly replied, "no", to laughs from the crowd.
In a light-hearted moment, Harry added: "It was organised on the back of a fag packet – it was."
William later credited Kate with coming up with the idea of launching a campaign.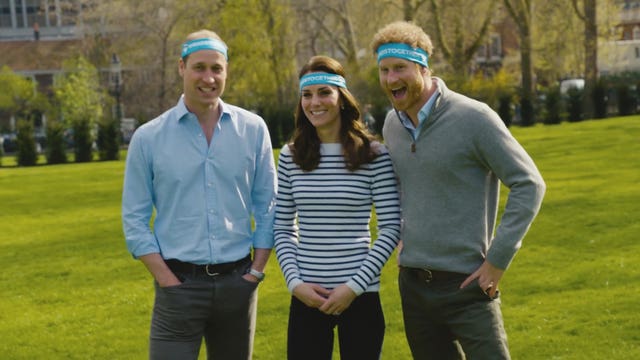 "Because Harry and I had never thought of doing a campaign as such before.
"When you tackle mental health, it was very difficult to know where to start.
"It's such a big issue and it's so entrenched in society in a negative way sadly, that we weren't quite sure how we would do it and how long it would take."
Ms Markle, who will marry Harry in May, said she had been preparing "behind the scenes" so she is ready to "hit the ground running" when she becomes a full-time royal.
Harry could be quietly heard muttering "wedding first" as Ms Markle made the comments, prompting her to insist: "We can multi-task."