Fire and construction industry bodies claim they have been excluded from meetings which will feed into a review of building regulations prompted by the Grenfell Tower fire.
Khadijah Mamudu, whose mother and young brother escaped from the west London high-rise, said the community felt "abandoned" by those in charge, eight months after the blaze claimed 71 lives.
She co-founded the Grenfell Fire Forum, an expert group set up to prevent a similar disaster", but said it had been unable to participate in meetings which will inform the final report from Dame Judith Hackitt, tasked with independently reviewing building regulations and fire safety.
The All Party Parliamentary Group (APPG) on Fire Safety and the Fire Sector Federation (FSF) were also apparently denied places.
Ms Mamudu, from Hampshire, said: "We all know mistakes were made. If they weren't made, the fire wouldn't have happened.
"But the community feels abandoned. The reason why they feel abandoned is we all know mistakes were made, but nobody's owning up to it.
"Everywhere we turn … we feel that people are covering things up. We could be wrong but that's how we feel.
"We feel abandoned by the inquiry, by the Government, by the Hackitt review. I can't get the forum on to the Hackitt review, nor experts from this field or the Government will take time to come to the community, talk to us."
Appealing to those gathered at an event organised by the APPG and FSF in the House of Lords on Wednesday evening, she added: "The community need your help because we feel abandoned, and until we get the help that we need … we will not trust anyone."
Experts said they were broadly supportive of the Hackitt review but had some concerns ahead of the final report, expected in spring.
FSF president Brian Robinson said: "Grenfell happened because over 15 years rules changed, approaches changed, attitudes changed, people could do things and get away with things that they couldn't get away with before.
"But Grenfell isn't the only building in this country that was in that position. We are just lucky that there hasn't been another Grenfell.
"And I don't see any interim arrangements coming out of Hackitt that's making the position any better."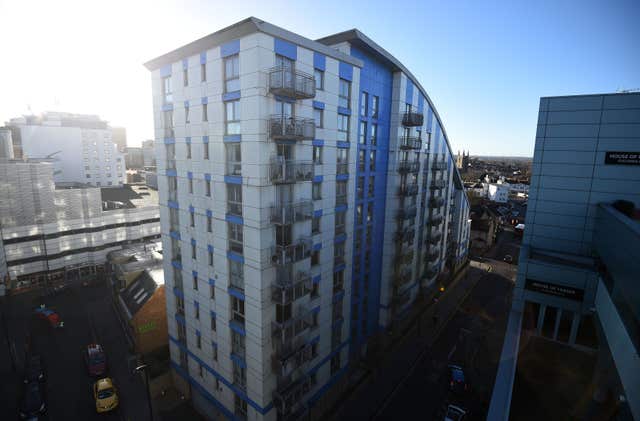 She added that they were "highly concerned" about a lack of transparency and balance of representation in the groups, with only one seat to the combustible industry's four at one meeting.
Arguing that the cultural change Dame Judith called for must be driven by regulations with no "wiggle room", she said: "Cultural change takes many years. It's not taking weeks or months, it's taking many years, and in that time we are actually exposing the public to unsafe buildings.
"We need to ensure we have a short and medium-term solution, and that solution is to ensure only non-combustible products are in our high-rise and high-occupancy buildings."
Some 299 high-rises in England have cladding unlikely to meet building regulations and therefore present fire hazards, the Ministry for Communities and Local Government (MHCLG) said.