Royal Navy bomb disposal experts will be working overnight to neutralise an unexploded, 500kg Second World War bomb found near London City Airport on Sunday.
But what goes into safely defusing a heavy and powerful device which has remained undisturbed for so long?
Lieutenant Commander Jonny Campbell, officer in charge of one of the Portsmouth-based southern diving teams, told the Press Association how the process will unfold in the coming hours.
How was this device discovered?
Experts carried out sonar mapping – which works like an underwater radar – of the water surrounding London City Airport and were alerted to a possible discovery.
Further investigation showed that the device at King George V Dock in east London was the unexploded bomb in question.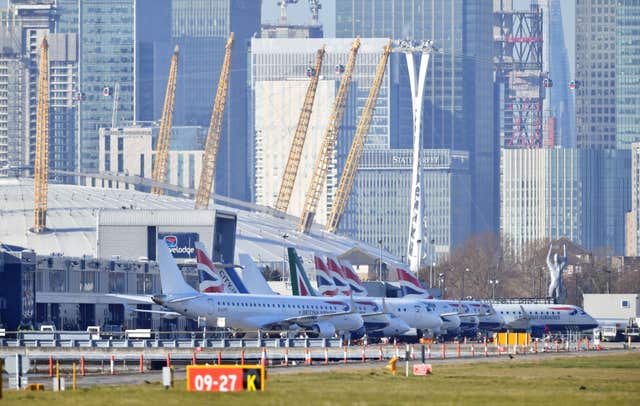 Lt Cdr Campbell said: "We intend to attach a flotation device to the bomb which will then gently raise it clear of the seabed, but it will still be covered by water which will act like a blanket to absorb the effect of any explosion. It will always remain under water.
"We will tow it down the Thames out into the estuary and we'll take it to a site where we will conduct a controlled explosion and neutralise the threat."
A plume of water will be seen and a loud noise heard during the explosion, and remnants of the shell will be disposed of.
How long will it take to defuse?
The operation is expected to come to an end on Tuesday morning.
Is it likely to detonate before the controlled explosion?
The "powerful" device is in relatively good condition and is not expected to explode before it is defused.
The process is being "carefully controlled" and is being done overnight to minimise disruption, said Lt Cdr Campbell.
What is the level of danger that it poses?
The 1.5 metre-long bomb was deemed dangerous enough to apply measures to protect people, including an exclusion zone and the closure of London City Airport.
However, the 214-metre cordon is "very safe" and is expected to keep nearby residents outside of that area out of danger, and expert teams are confident they can move the device out of the way safely.
The bomb will not resurface until it is turned into "gas and heat" and the water will absorb the explosion.
Are there many unexploded Second World War bombs still out there?
"These are the same bombs that rained down on the east end of London in the 1940s during the Blitz which obviously caused a lot of devastation," said Lt Cdr Campbell.
He added: "We know this area was fairly heavily subjected to bombing in the war. We haven't got clear intelligence of whether there could be more but, as ever, Royal Navy divers remain on call 24/7, 365 days a year to deal with these threats and keep people safe."
The Royal Docks Management Authority said the German Luftwaffe dropped around 25,000 tonnes of bombs on east London's Royal Docks during the Blitz.