A grandfather has become the first person in Wales to have his chest wall rebuilt with a 3D-printed prosthesis.
Peter Maggs, from Abergavenny, had three ribs and half his breastbone removed during a day-long operation to take out a tumour the size of a tennis ball.
Removing the tumour left an "extensive defect" in the 71-year-old's chest which would usually have been reconstructed with a cement prosthesis.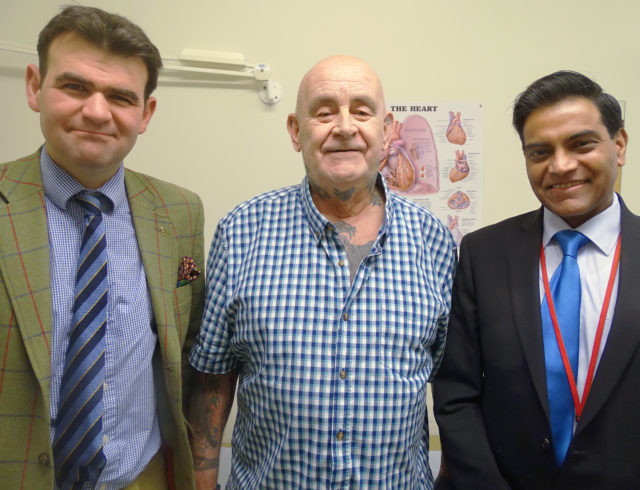 The prosthesis was designed at the hospital and printed in Wales, with titanium used to give a stronger alternative to the traditional method and reduce surgery time by about two hours.
Ira Goldsmith, a cardiothoracic surgeon, said: "It was a very extensive growth that needed to be removed.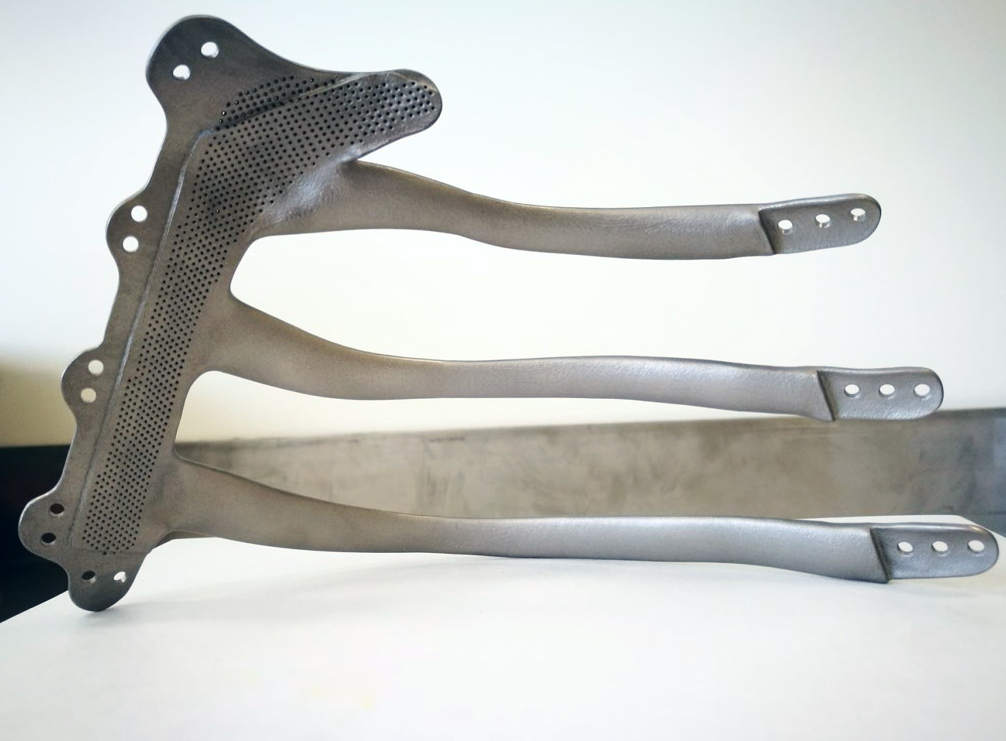 "That would leave a large defect that could have destabilised the entire chest wall, and reconstructing it was going to be a very complex procedure.
"Traditionally, the operation would have used a cement prosthesis, prepared at the time of surgery.
"Although it can be fairly substantial it is not a precise fit, and it can move, causing problems such as dislocation."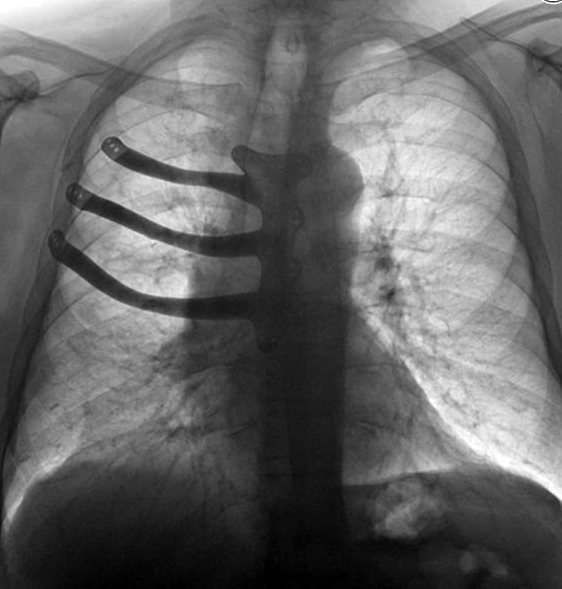 It was later diagnosed as a sarcoma – cancer of the soft tissue – in the cartilage of one of his ribs.
"I had no idea I had cancer until the doctor told me," he said.
"I didn't feel any pain, any discomfort. I thought it was a cyst."
The cement prosthesis would have taken around 90 minutes to prepare, and the decision was taken to use a titanium implant which was built ahead of surgery.
Heather Goodrum, biodmedical 3D technician at the hospital, worked with maxillofacial laboratory services manager Peter Llewelyn Evans to create the bespoke implant.
It was 3D printed in titanium by technology company Renishaw – the first time such an implant has been printed in the UK.
Mr Goldsmith said: "We are very pleased with the outcome. The implant is a perfect fit.
"Titanium is very strong and any problems like dislocation are reduced or even eliminated because the implant is anchored securely to the ribs and breastbone."
He added: "It was the first time for this procedure to be carried out in Wales and because of its success we plan to carry it out again in the future."