London's top-flight index has joined global markets by crashing into the red over fears that rising inflation could force central banks to hike interest rates.
The FTSE 100 Index sank by more than 2.5% – hitting its lowest level since late 2016 at 7,079.41 – before paring losses to fall 163.57 points to 7,167.08.
Falls in Europe followed a brutal overnight sell-off in Asia and on Wall Street, where the Dow Jones Industrial Average and the S&P 500 dropped 4.6% and 4.1% respectively.
Tokyo's Nikkei 225 Day closed down 4.7%, while the Hong Kong's Hang Seng Index plunged 5% lower.
The global equity sell-off has been building since last Friday when traders became spooked by the prospect of tighter monetary policy after the US posted strong average earnings data.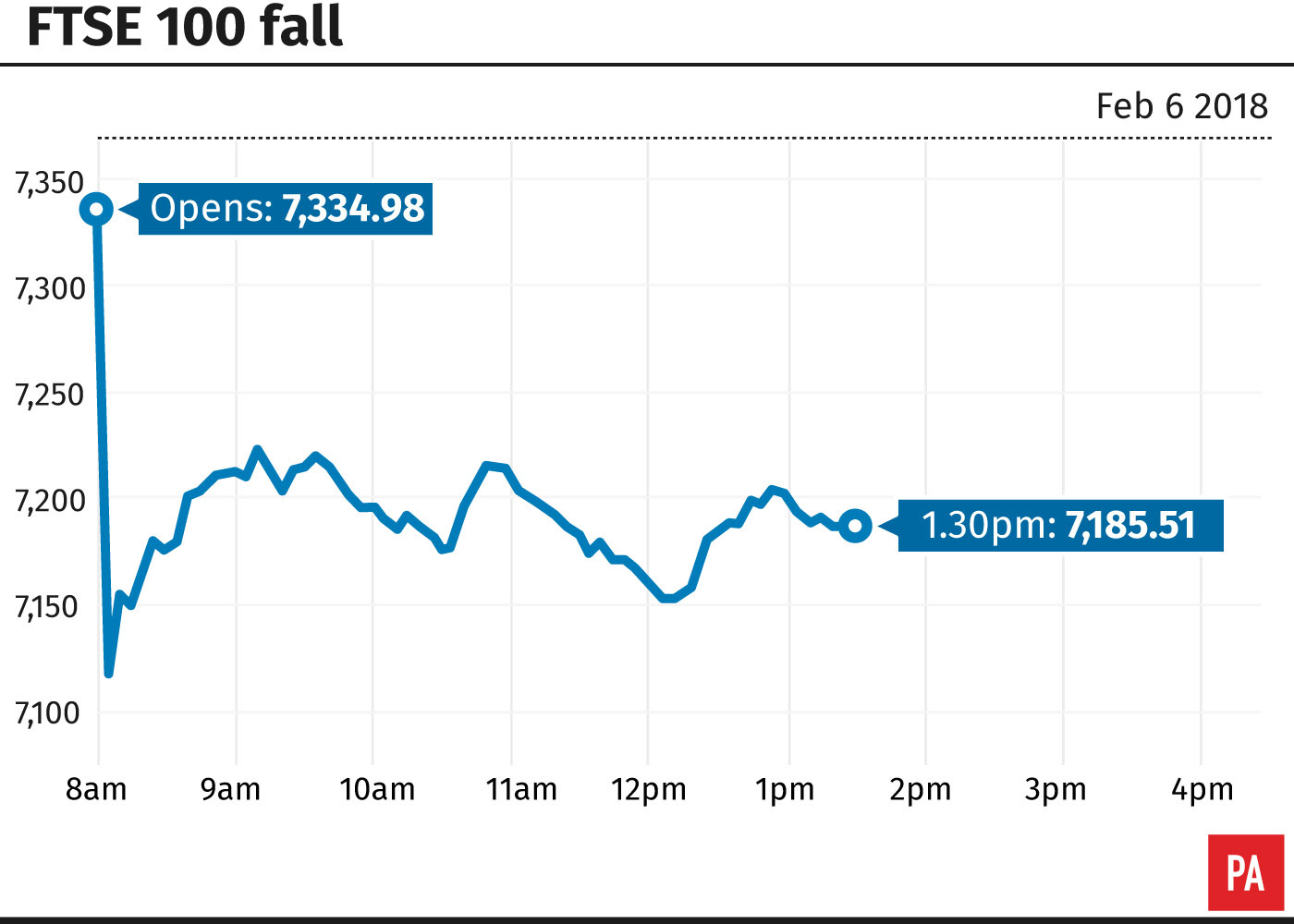 Connor Campbell, financial analyst at Spreadex, said: "The only hope for the markets at the moment is that investors suddenly decide that the sell-off has been a bit overdone – though in a way it is fitting, matching the astonishing, record-breaking recent rise of the global indices with an equally astounding, heart-stopping drop.
"Admittedly the Bank of England could go some way to allaying investors' fears of rising interest rates on Thursday, if (governor) Mark Carney issues a more dovish statement than forecast."
Rangold Resources was the only rising stock among a sea of red, as a move towards safe havens sent the precious metal miner up 0.2%.
The Scottish Mortgage Investment Trust emerged as the biggest victim of the sell-off dropping 5.5%, but was closely followed by Ashtead Group and Evraz, which plummeted 3.7% and 2.9% respectively.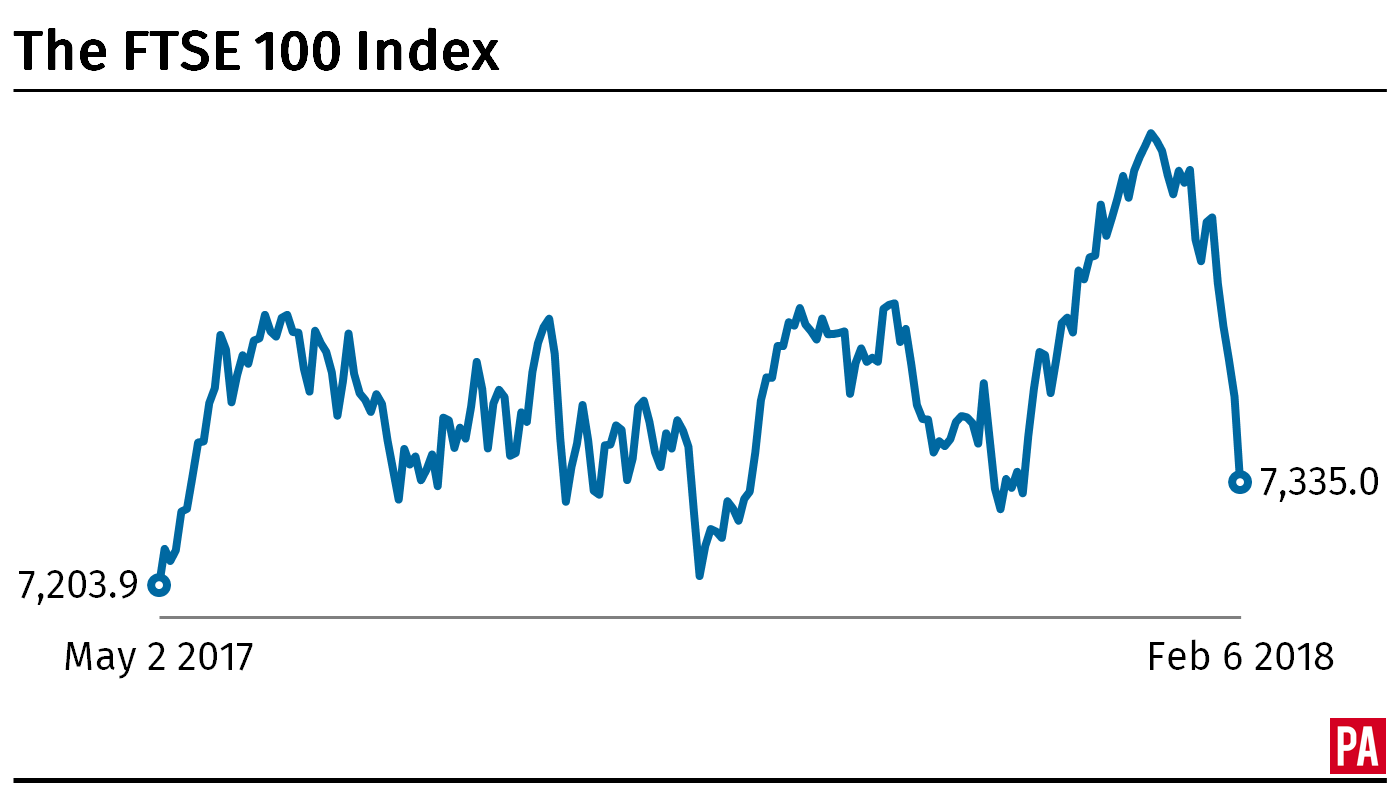 Jasper Lawler, head of research at London Capital Group, said there were "a lot of wide-eyed looks" on the trading floors.
He said: "The bloodbath on Wall Street has washed away all the confidence in European markets. The indiscriminate selling will probably continue until Wall Street finds its first bottom.
"The FTSE 100 was off its lows of the day half an hour into the trading session, down around 150 points from yesterday's close.
"For what it's worth, sentiment has improved from overnight pricing which at one point pointed to a 350-point opening loss for the FTSE 100."
On the currency markets, the pound was 0.1% higher at 1.398 against the US dollar and was 0.2% lower versus the euro at 1.126.