The head of the CBI business organisation has piled pressure on the Government to publish its assessments of the impact of Brexit on the economy.
Carolyn Fairbairn said it was "very important" that people have access to the full facts about EU withdrawal, so that decisions on the UK's future relationship with Europe are made "on basis of evidence and not ideology".
Ms Fairbairn, who is travelling with Prime Minister Theresa May in China, said that the signing of deals worth £9 billion during the three-day trip showed Britain was able to expand its trade with the far eastern giant while within the EU's customs union.
"The debate has been framed as a false choice – either being close to Europe or global Britain," the CBI director-general told Sky News in Beijing. "In fact being close to Europe helps global Britain.
"These opportunities don't require an FTA (free trade agreement). We can do them now. Meanwhile we can get our Brexit deal right.
"What this trip is proving is we can and should do both."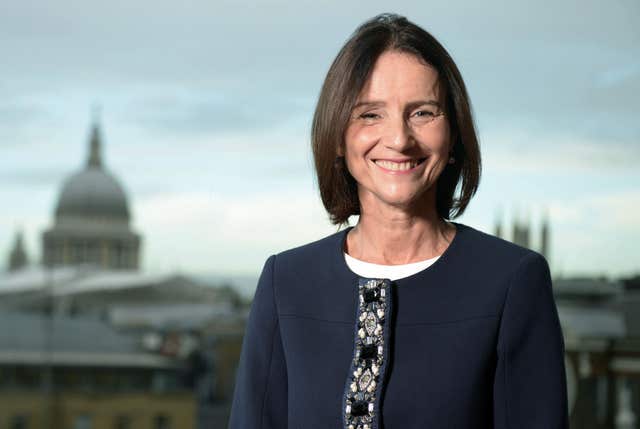 The Government has agreed to release to MPs documents drawn up by the Department for Exiting the EU into the potential impact on the economy of various possible outcomes of Brexit.
The analysis, obtained by website Buzzfeed, suggested that, even with a comprehensive EU trade deal, UK growth would be down by 5% over the next 15 years, rising to 8% if Britain left without a deal.
Ministers were forced into agreeing to release the document after coming under parliamentary pressure from Labour and critics on the Tory benches.
But the analysis will only be made available to MPs and will not be published more widely.
Ms Fairbairn said the evidence should be made accessible so people could make up their minds on the kind of Brexit they want.
"It's very important we have the facts on the table," she said.
"Ideology can't be what governs these decisions, we need the facts, the evidence – determinants of jobs in the future – to be what determines these decisions.
"What our businesses have been telling us is how valuable frictionless trade within the EU is.  The fact we are now getting evidence on the table that shows that is very welcome.
"Such an important hard choice, has to be made on basis of evidence and not ideology."