A guitar owned by rock star Eric Clapton – complete with a cigarette burn on the headstock – is expected to fetch up to £10,000.
The guitar, a 1978 Guild D55NT natural-wood acoustic, will be auctioned at Gardiner Houlgate auctions in Corsham, Wiltshire, next month.
It was owned by the acclaimed musician between 1978 and 1999, until he sold it at a charity auction in New York to raise money for his Crossroads drug and alcohol rehabilitation centre.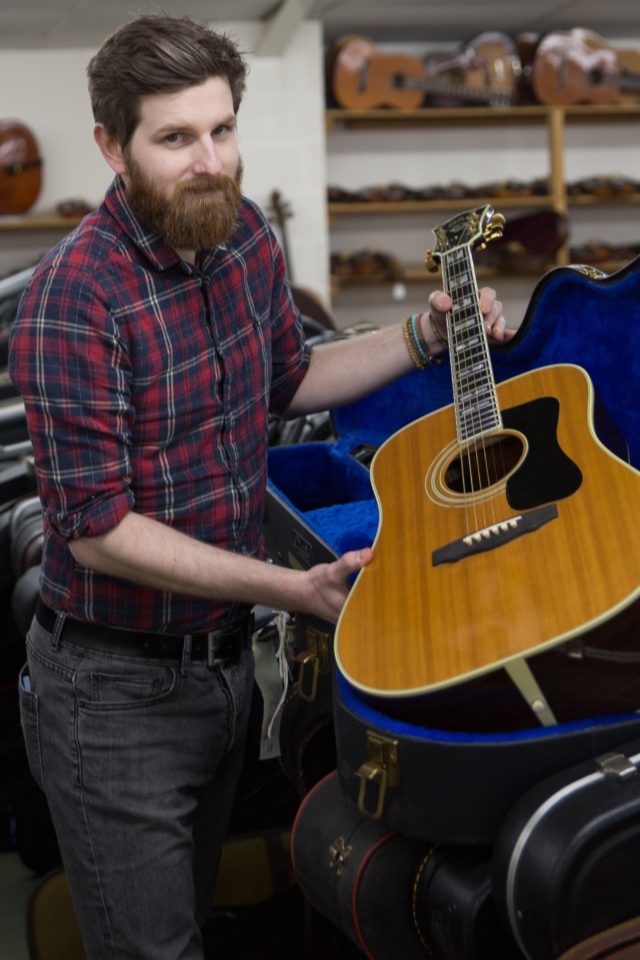 Clapton used to hang a lit cigarette off the end of his guitar's headstock.
According to records supplied with the instrument, the rock star owned and used the guitar for writing and recording.
"These don't come on the market very often, but when they do they're snapped up.
"We're expecting interest from all round the world."
Mr Hobbs said the cigarette burn would add to the appeal.
"It's just a small scorch mark on the headstock, but for a Clapton fan it's enough to send shivers up your spine," he said.
The guitar is being sold by a private collector and is expected to fetch between £7,000 and £10,000.
It will be sold alongside more than 300 other guitars, rock'n'roll memorabilia, sound equipment and guitar accessories.
Other lots in the March 8 sale include a Gibson Les Paul guitar signed by all members of Kasabian, and a vinyl album sleeve for Axis: Bold As Love signed by Jimi Hendrix.