The chief coroner for England and Wales will hold a pre-inquest hearing later into the deaths from the London Bridge and Borough Market terror attack.
Eight people were killed when three men ploughed into pedestrians in a white van on the bridge, before stabbing revellers in the nearby market with 12-inch ceramic knives on June 3 last year.
The victims were: Canadian Christine Archibald, 30, and Frenchmen Xavier Thomas, 45, and Alexandre Pigeard, 26, as well as Sara Zelenak, 21, Kirsty Boden, 28, Sebastien Belanger, 36, James McMullan, 32, and Ignacio Echeverria, 39.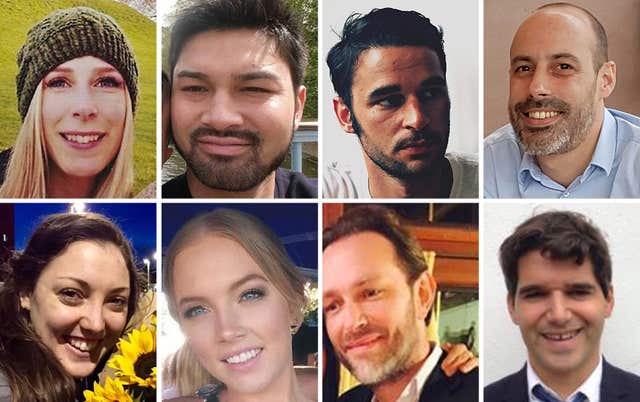 He is responsible for the inquests into the deaths of the eight victims as well as those of the terrorists.
The coroner is being assisted by Jonathan Hough QC and Aaron Moss as counsel to the London Bridge and Borough Market Inquests.