Prosecutions of low-risk paedophiles are clogging a court system already "failing" rape and sexual assault victims desperate for justice, a police chief has said.
Simon Bailey, who leads the National Police Chiefs' Council on child protection, told an inquiry that police cautions and treatment should be considered in place of charges.
This would relieve pressures on prosecutors who are "struggling to cope" with huge numbers of serious sexual offence cases, he said.
The Independent Inquiry into Child Sexual Abuse (IICSA) is currently holding evidence hearings into the role of the internet in facilitating child sexual abuse.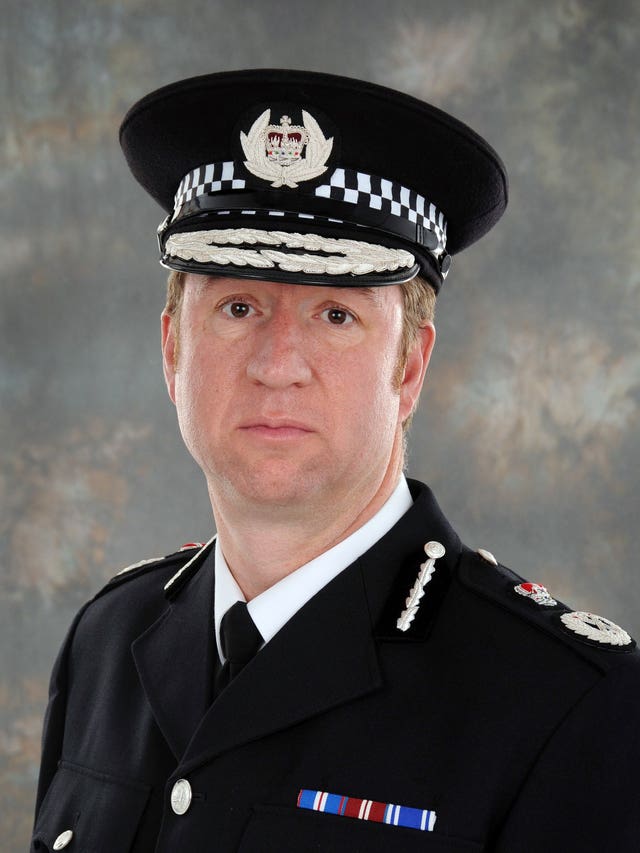 He told the inquiry: "What I was seeing and continue to see is the police service struggling to contend with the volume of abuse, and that's right across both adult and child abuse.
"My frustration that victims are being let down, so victims of rape and serious sexual offences waiting a year and a half, two, two-and-a-half years before their trial is heard – I see the victims, quite understandably wanting to get on with their lives.
"I see a court system, a Crown Prosecution system, within their rape and serious sexual offences team – who, in my professional opinion, are struggling to cope with the volume of work they are having to deal with."
Police and prosecutors have faced intense scrutiny in recent months due to a spate of collapsed rape trials, often due to the late disclosure of evidence.
Sex abuse trials now take up 50% of court time, Mr Bailey said, adding such investigations were overwhelming forces.
He said: "As we have lifted the stone, you just find more and more.
"The awful amount of time it's taking for victims to be able to go and give their evidence – I just think the system is failing victims of some of the most appalling forms of abuse.
"It just does not sit comfortably with me."
Around 74% of convictions for viewing indecent images end in conditional discharges, suspended sentences or community service orders.
An alternative approach for dealing with paedophiles who have "very little actually happening to them", such as treatment, should be considered, Mr Bailey said.
He said: "If there is some form of formal criminal justice finding that means that they have to acknowledge their abuse and receive some form of treatment, then I genuinely believe that has to be better than a conditional discharge or some kind of community service."
Recognising that some would view the proposition as police being "soft on paedophiles", he said: "Nothing could be further from the truth."
The police chief received a letter from Yvette Cooper on behalf of the Home Affairs Select Committee after making comments in The Times about tackling paedophilia with cautions.
He told the IICSA on Wednesday: "All the safeguards would be there, as if there had been a formal finding in a crown court, the difference being that a formal sanction would have been delivered outside what is perceived by the majority of people (to be) that formal court environment.
"An inspector would deliver that finding, would apply specific cautions – if they fail to adhere to those cautions you could go back to the original offence.
"But what it would allow us to do, it would allow us to ensure the Crown Prosecution Service was able to deal with the rapes and the serious sexual assaults that they are dealing with more efficiently, I believe."