Irn Bru fans have described the new reduced-sugar version as both "horrible" and "not bad" as they sampled the drink for the first time.
Scotland's so-called other national drink is being produced with less than 50% of its regular sugar content from this month.
Irn Bru makers AG Barr have been grappling with a shift in consumer tastes towards low-sugar drinks and have been preparing for the implementation of a sugar tax in 2018.
The Government levy, due to be introduced in April, is aimed at tackling soaring obesity rates.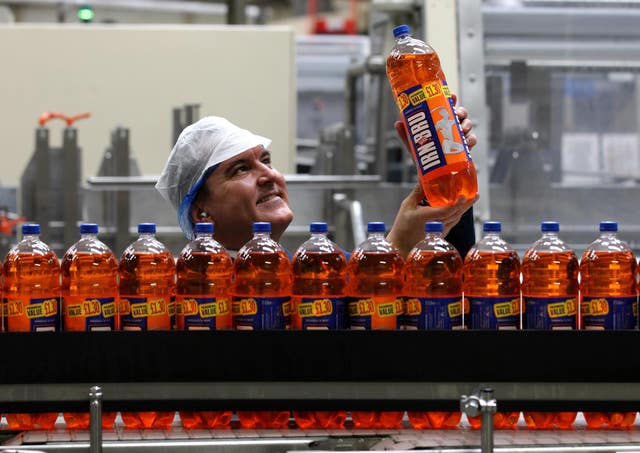 AG Barr said the new version contains the same "secret Irn-Bru flavour essence", but with less sugar.
Opinions were divided among people who tried the new drink in a Press Association "taste test" in Glasgow on Friday.
Charelle Sadler, from Glasgow, who normally drinks regular Irn Bru, said: "It's horrible, it's just like drinking diet juice. It's not even got the same taste. "
Daniel Groundland , from Glasgow, said; "It's sweeter, the new one, but the original one has a slight different kick to it. It's not bad."
Other tasters found the new and old versions of the drink very similar.
Jackie Waddell, from Shotts, North Lanarkshire, said: "I don't taste any difference, I think they taste exactly the same."
Jacky Doyle, from Greenock, Inverclyde, agreed, saying: "I think they taste the same, I don't see much difference" while Jordan Lamb from Cardenden, Fife, said they tasted "really similar".
AG Barr has now stopped production of the higher sugar version and urged customers to try the new recipe when it reaches the shops.