The UK will be "front and centre" of global efforts to end the trade in ivory, Michael Gove vowed as conservation groups urged the Government to act quickly to implement a proposed near-total ban on sales.
There have been more than 60,000 responses to a public consultation on the Government's plans to ban the sale of ivory items, with the overwhelming majority in favour of the prohibition, the Department for Environment, Food and Rural Affairs (Defra) said.
Environment Secretary Mr Gove said the scale of the response – including 30,000 submissions during Christmas week – underlined the strength of feeling about the issue.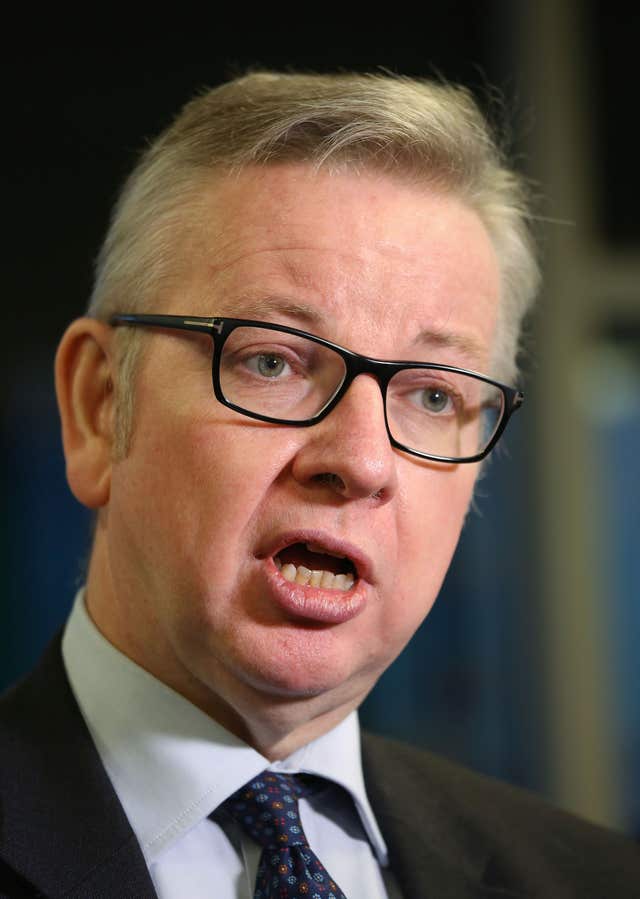 Conservation charity WWF's chief executive Tanya Steele said: "The scale of the public response – including over 60,000 who signed a WWF petition – shows just how strongly the British public feel about the need to end this mindless slaughter.
"The UK Government must now act quickly. On average 55 elephants a day are killed. Every day we wait is a day too long."
Mr Gove said: "It is imperative we halt the decline in the elephant population to protect these wonderful animals for future generations.
"Ivory should never be seen as a commodity for financial gain or a status symbol and we are ready to take radical and robust action to protect one of the world's most iconic and treasured species.
"It's incredibly heartening that so many people have contributed to our consultation. The response underlines that we are a nation which cares for wildlife.
"In 2018 the UK must be front and centre of global efforts to end this insidious trade."
About 20,000 elephants are being slaughtered annually due to the global demand in ivory and if current rates of poaching continue, the animals could become extinct within decades in some African countries, experts warn.
Conservation groups have called for a ban amid concerns the legal market in ivory in the UK has been used as a cover for trade in illegal ivory.
The UK also makes legal shipments of antiques to Asia, helping supply the world's largest ivory markets which are driving the poaching crisis.
Existing rules allow for "worked" or carved items produced before March 3, 1947, to be sold in the UK while sale of raw ivory of any age is prohibited.
Under the new proposals sales of the older worked items would be banned.
The plans include some exemptions for items which do not contribute to the poaching of elephants, including musical instruments such as pianos with ivory keys, items containing only a small proportion of ivory and those which have significant historic, artistic or cultural value.
Sales to and between museums would also be exempted under the measures.
The illegal wildlife trade is estimated to be worth between £7 and £17 billion a year.
International efforts to combat the illicit trade will be stepped up in 2018, with representatives of countries from around the world gathering in London for a major summit in October.