A new creative industry body has said that it could recommend sanctions for harmful behaviour amid the sexual assault allegations made against Russell Brand.
Brand, 48, vehemently denies the allegations that four women made in a joint investigation by The Sunday Times, The Times and Channel 4 Dispatches.
The interim CEO of the Creative Industries Independent Standards Authority (CIISA), Jen Smith, spoke to BBC Radio 4's Woman's Hour about guidance the body would be able to give when it goes live.
She said: "It may be a sanction, that that person should no longer be a member of a professional body.
"It may be an educational intervention, it may be recommendations to the employer about how that person works going forward."
The Channel 4 Dispatches programme included an allegation of rape and comments from Brand's former personal assistant, Helen Berger, who claimed that he "always only wore his underwear" and said that she once saw him asking people to get the numbers of audience members attending his show.
Asked if the new body would be able to impose fines, Smith said: "We won't be looking at fines but we will be looking at appropriate recommendations in terms of looking at the behaviour and what is the necessary intervention."
CIISA is being set up to uphold and improve standards of behaviour across the creative industries, and Ms Smith said that the body is aware harassment in the industry is taking place in real time.
"We are aware that people are experiencing these issues in real time," she said.
"So whilst progress has been made there's still a need for this independent standards authority, there is a gap in provision and we are recognising that whilst there has been improvement, it's still happening to people.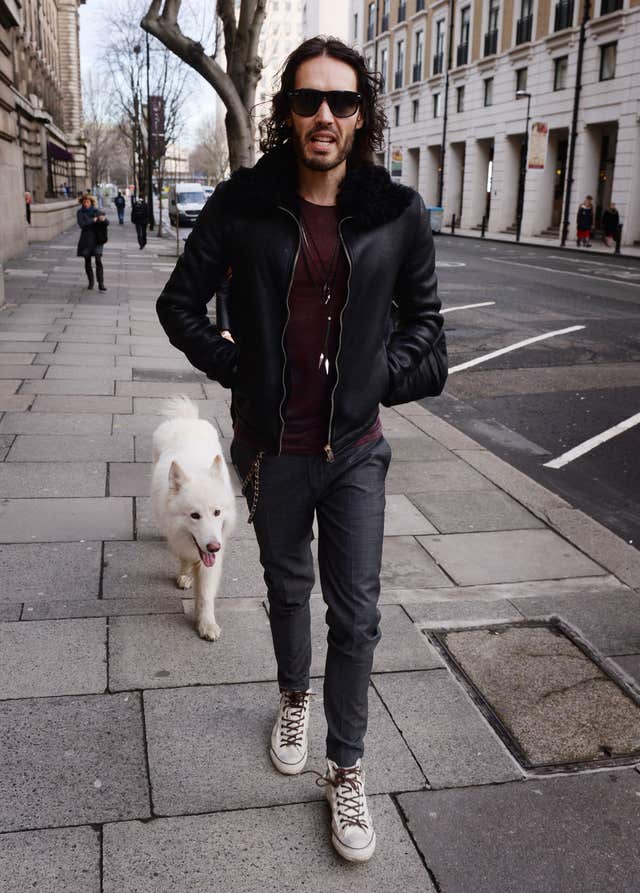 Asked whether the allegations made against Brand have hastened the set up of CIISA, Ms Smith added: "We recognise that this is urgent, we are working as quickly and diligently as we can.
"I think it has focused the minds of industry leaders."
CIISA's proposed services include a confidential advice line, a resolution mediation service and advice for individuals who are taking their concerns to the police.
The body is set to go live with its services "next year", according to Ms Smith.