Hollywood star Sam Claflin has said playing football at Manchester United's "Theatre of Dreams" has always been on his bucket list.
The 36-year-old actor will be returning to Soccer Aid on June 11 to play for the World XI team at Old Trafford for the Unicef charity event, having made his debut for the England team in 2019.
Olympic sprinter Usain Bolt has been confirmed as captain of the side which includes former football stars Francesco Totti, Nani and Roberto Carlos, while Argentinian Mauricio Pochettino will make his long-awaited return to management.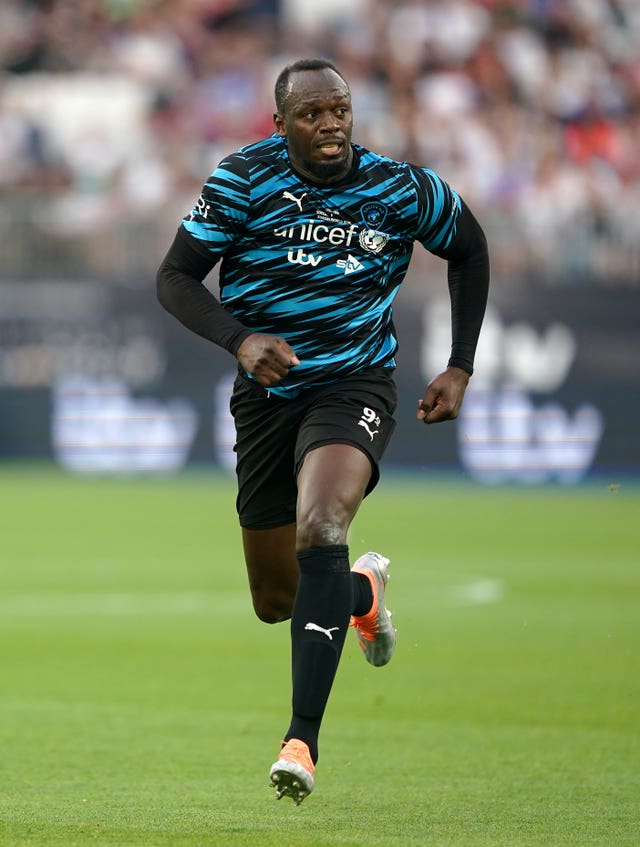 "I'm excited to be playing with Roberto Carlos, the last time I played he was against me and the same goes for Usain Bolt.
"So having the opportunity to play alongside them this time, the fastest man in the world and the greatest left back ever to walk the earth, will be a joy."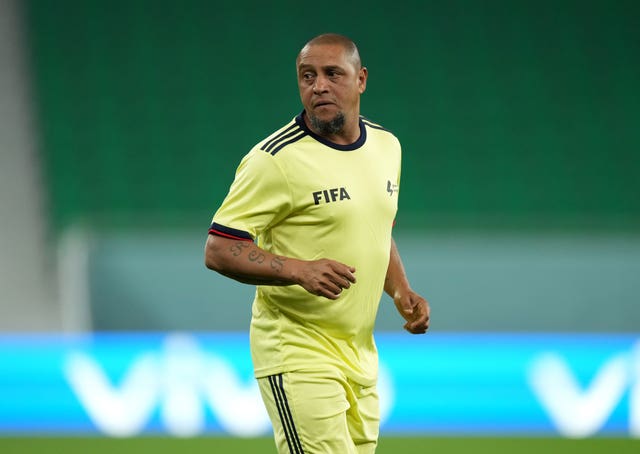 He also said both his children are "obsessed" with singer-songwriter Tom Grennan who is playing for the opposite team, and joked that he is "thrilled to have the opportunity to kick him off the pitch".
Claflin last played for Soccer Aid in 2019 at Chelsea's Stamford Bridge for the England side, saying his performance "could have gone a little better".
"There was there was one key moment that I've been playing back in my mind since it happened, where I was lofted the ball in and completely mis-hit it," he said.
"Very soon after that I was substituted, so I feel like this is my chance to really show people what I can do, what I'm capable of on a football pitch."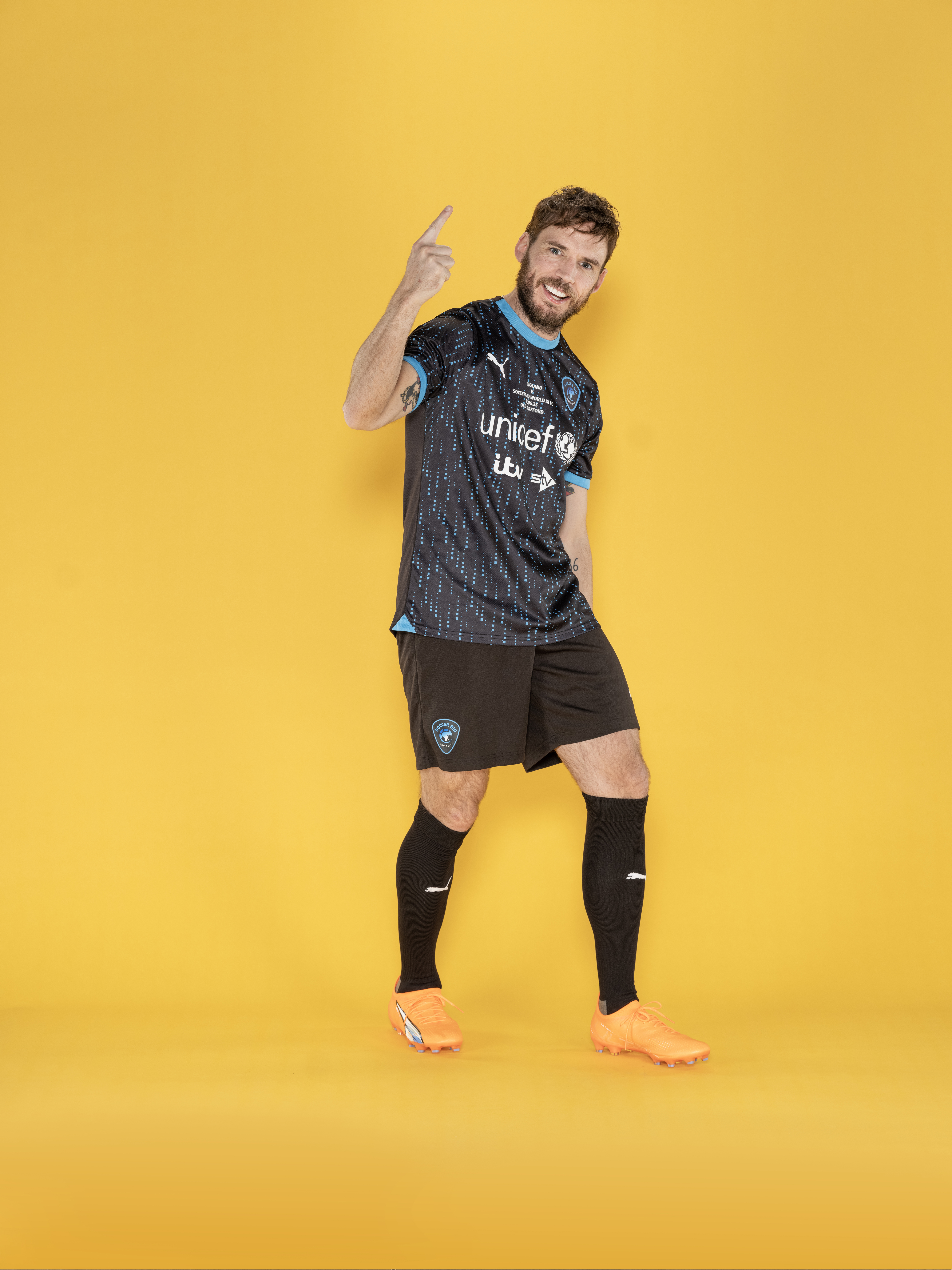 "From actors, musicians to pro footballers, it's really the best of the best from all walks of life," he said.
"I don't think anyone takes it too seriously, maybe I'm wrong, but I think it's an opportunity for us all to have a bit of fun and to kind of celebrate football."
He said he has been training in the back garden with his little boy and spending a lot of time in the gym trying to get "as fit as possible" in time for the game.
The actor also described the Unicef event as a "wonderful thing" to be supporting because the charity "touches the hearts of children across the world".
He added: "What I love about Unicef is the way that it uses the power of football to protect the play for every child out there, by taking care of their health, shelter, education, sanitation, and way more."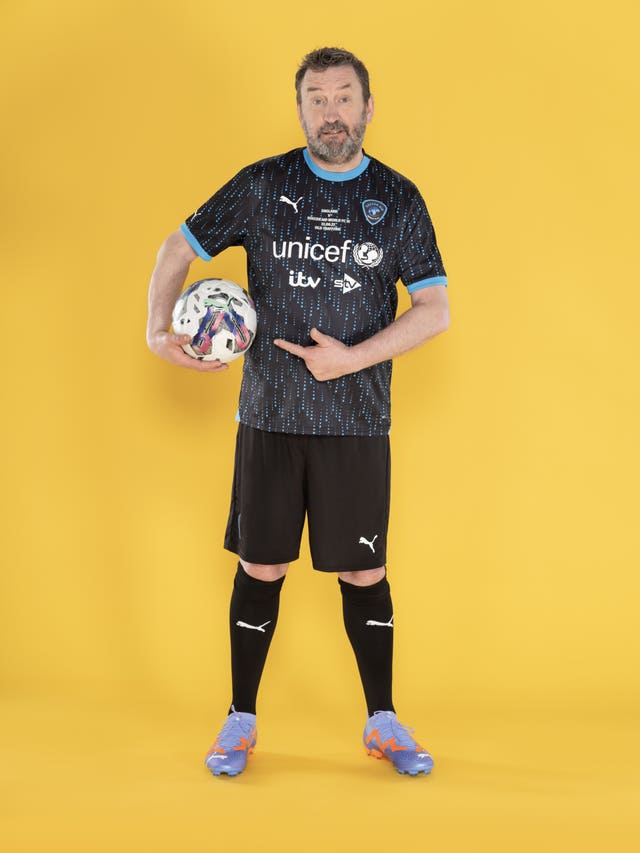 The squad will face the England team including Sir Mo Farah, former England footballer Jill Scott, who will captain the side, TV presenter Paddy McGuinness, singer Liam Payne and former footballer turned pundit Gary Neville.
Martin Compston and Robbie Keane are both part of the World XI management team, while Stormzy, Harry Redknapp and Vicky McClure will be in the dugout for the England team.
The line-up of neither team is complete, with more names expected to still be announced.
Soccer Aid for Unicef 2023 takes place on Sunday June 11 at Manchester United's Old Trafford, with tickets available at socceraid.org.uk/tickets.