Disruptive climate protests have sprung up because people are fed up with "excuses after excuses" from governments to tackle the issue, actor and politician Arnold Schwarzenegger has said.
Recent years have seen climate protesters gluing themselves to roads, blocking venues, stopping traffic, daubing graffiti on property and bursting into meetings and sporting events in a campaign of high-profile and time-consuming disruption in Britain.
Schwarzenegger told the BBC's Sunday with Laura Kuenssberg programme: "These are people who mean well, they are maybe not going about it in the way that we would like them to go about it.
"The bottom line is people worldwide are angry about government because they just have excuses after excuses about why they cannot get it done.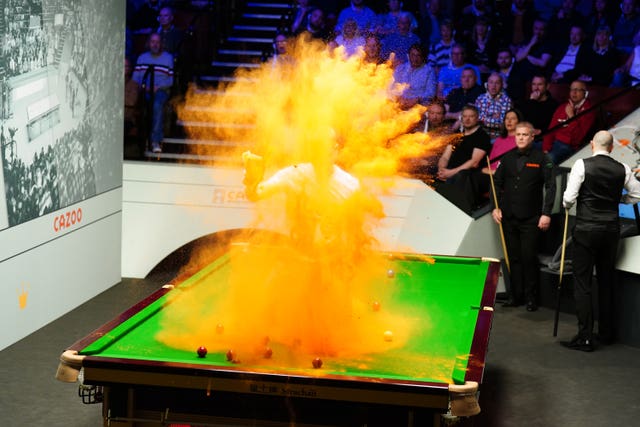 He added: "People are angry and say 'what can I do?', so they go and do anything because they are angry."
He suggested "it is just that the will is not there" to make changes and rather than worrying about disappointing anyone, including car manufacturers or oil companies, "it needs leadership and it needs people to come together".
Schwarzenegger's career has seen him move from being a  bodybuilder to becoming a Hollywood action hero, a Republican Party governor of California and a climate campaigner.
Schwarzenegger called on environmental activists not to try to block development as a solution to climate change.
He said: "We have to get out of the mode of stopping every project from being built. We've got to go and build, build, build all these green projects."
In April, Prime Minister Rishi Sunak said climate protesters who disrupt sporting events should be "ashamed of their selfish behaviour".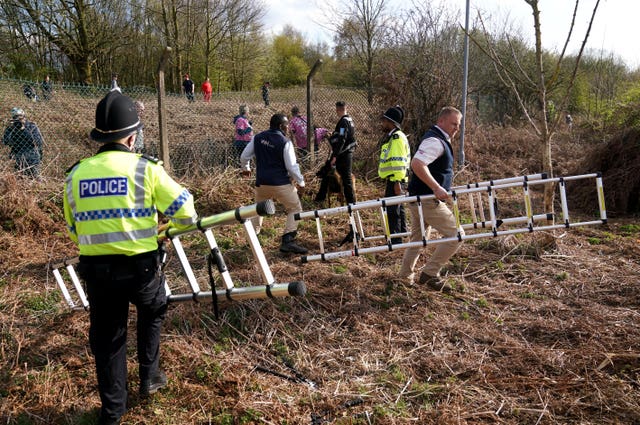 He told The Sun: "People who disrupt decent, law-abiding people's lives, trying to gratuitously ruin great sporting events that many have worked hard and saved to enjoy should be ashamed of their selfish behaviour.
"Last year, the Government introduced new laws to crack down on this reckless behaviour but more is needed. That's why we are pressing ahead with our Public Order Bill."
Green New Deal UK co-founder Fatima Ibrahim told the programme that "protesters are in the street because there is a lack of action" and an industrial strategy is needed to create millions of green jobs for British people to manufacture renewables and for the public to have warmer homes.
She told the BBC's Sunday With Laura Kuenssberg programme: "I don't know about you but when I looked at Twitter, there was quite a lot of support for these activists.
"I think that politicians will have us believe that the public are upset with these protests.
"The vast majority of people want climate action, want their government to do more and support protesters and young people who are fighting for their futures."