Johnny Depp made a triumphant return to the international film stage on the opening day of the 2023 Cannes film festival.
The Hollywood actor stars in historical drama Jeanne Du Barry as King Louis XV alongside French actress Maiwenn, Pierre Richard and Benjamin Lavernhe.
The project is his first major onscreen appearance since his high-profile defamation case with his ex-wife Amber Heard last year.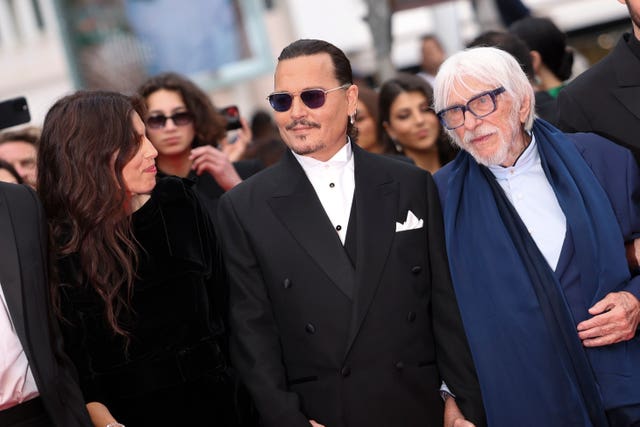 His appearance at Cannes comes after Adele Haenel, one of France's top actors, announced she was quitting the industry, denouncing it for "complacency toward sexual aggressors".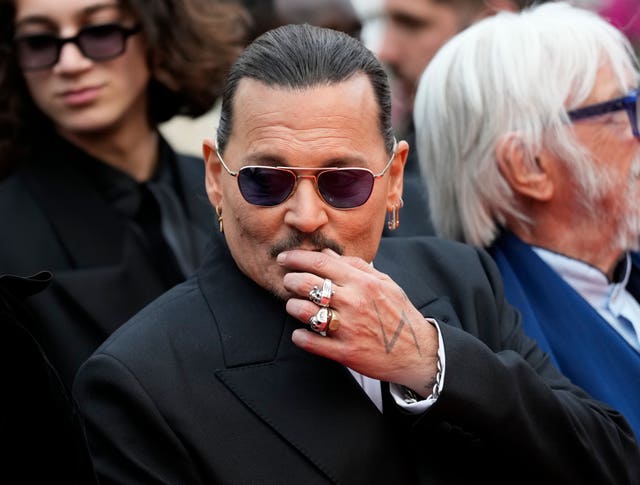 Depp was greeted by hordes of fans as he arrived on Tuesday, with some holding banners that read "viva Johnny" and "we love Johnny".
Directed by Maiwenn, Jeanne Du Barry tells the story of Jeanne, a young working-class woman who uses her intelligence and allure to climb the social hierarchy, eventually landing on the radar of King Louis XV.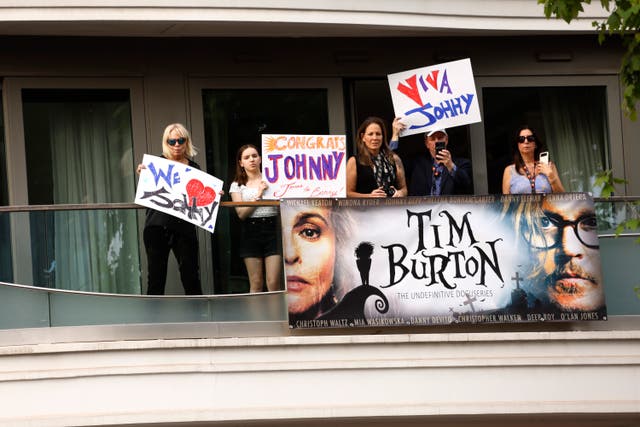 Elsewhere on Tuesday, veteran actor Michael Douglas received an honorary Palme d'Or – the highest prize awarded at Cannes.
He arrived at the event with his wife Catherine Zeta-Jones and daughter Carys Zeta Douglas.
Zeta-Jones wore a flowing red gown with one sleeve cape detail.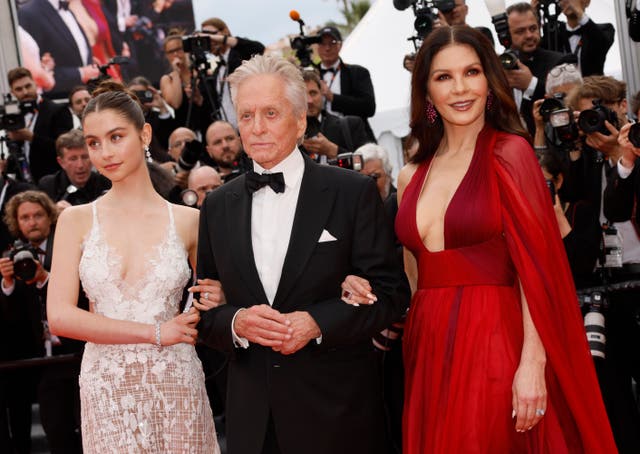 According to outlets that were present, Douglas became emotional while accepting the award onstage ahead of the Jeanne Du Barry screening and received a standing ovation.
He was then joined by renowned French actress Catherine Deneuve and the pair officially declared the 76th Cannes Film Festival open.