Eurovision fans travelling to Liverpool ahead of the final have described watching the contest on home soil as a "once-in-a-lifetime opportunity".
Scores of Britons are planning to descend on the host city for the main event on Saturday as the international music competition is held in the UK for the first time in 25 years.
Organised by the European Broadcasting Union (EBU) and broadcast by the BBC, the contest is being held at the Liverpool Arena from 8pm.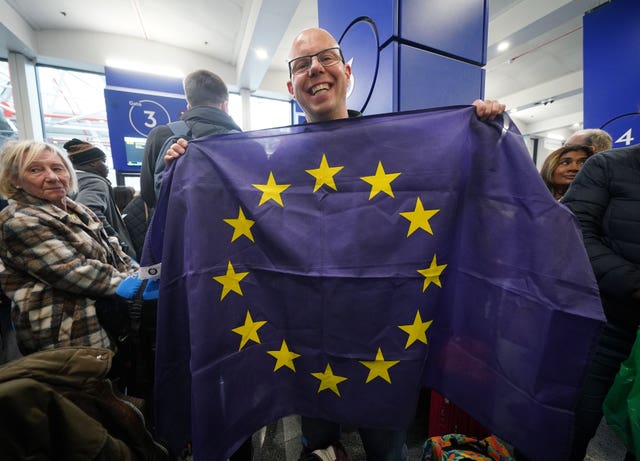 Speaking at Victoria Coach Station while holding a European Union flag, he said: "I loved it last year.
"I suspected we'd end up hosting and we then made every effort to get tickets to come. It felt like a once-in-a-lifetime opportunity."
Mr Skinner said he thinks Finland and Sweden are the countries to beat but hopes UK entry Mae Muller will finish in "the top half of the table".
Ms Rodda said she has "no faith in the UK" entry but added: "It's enough for me that it's being hosted here this year.
"It's a once-in-a-lifetime opportunity to go and see it I think."
Ms Rodda said she would be supporting Slovenia and Ukraine because she has friends from those countries.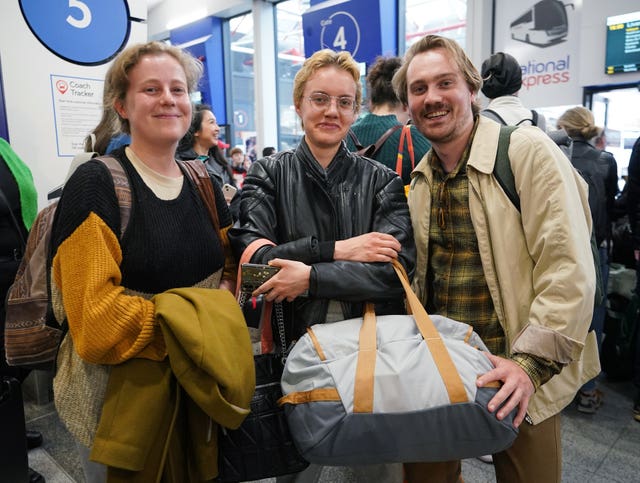 The trio said they think Sweden will place first because the artist, Loreen, has won the competition previously.
Ms Coates added: "You shouldn't be allowed two goes because Sweden could just enter Abba every time."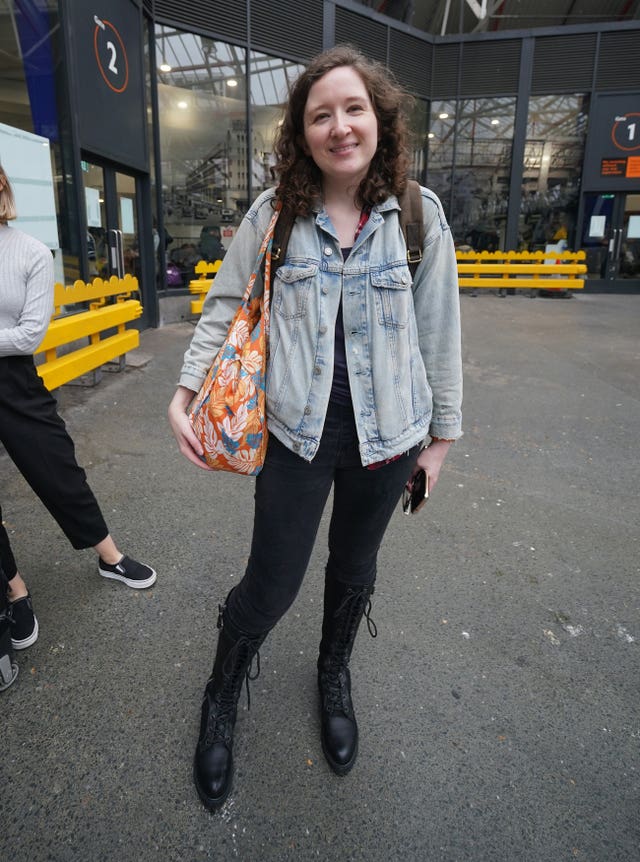 Speaking about the UK entry, she added: "I don't think we'll do badly, but I'm not sure we'll win."