BBC Eurovision commentators Rylan Clark and Scott Mills have stressed the contest is non-political after Ukrainian President Volodymyr Zelensky was blocked from addressing the grand final over fears it could politicise the event.
The European Broadcasting Union (EBU), which produces the contest, said on Thursday night that it had declined Mr Zelensky's request to speak to the event's audience on Saturday.
He had wanted to make an unannounced video appearance and had been expected to implore the global audience of millions to continue backing his country in its fight to repel Russian invaders.
On Friday morning, Clark said: "At the end of the day we are commentators so we don't get involved in show format. I just think Eurovision, people say it is political – votes here, votes there.
"From being on the inside it is the least political experience you could ever have, actually."
Radio DJ Mills added: "People always ask, 'Do you think it is political?' It really isn't. It is a song contest."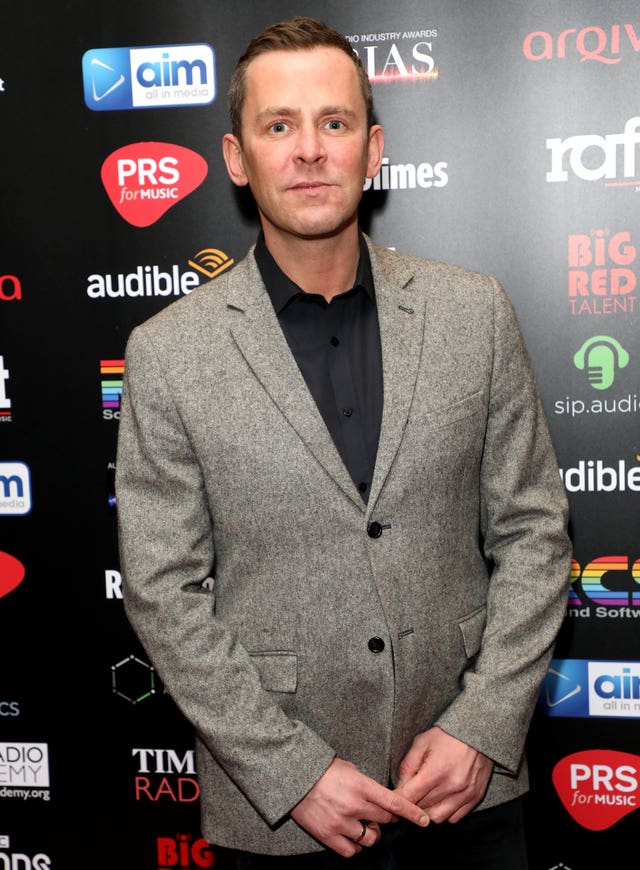 The pair, who provided TV commentary for the two semi-finals this week and will host radio coverage of the grand final, also stressed that as last year's winner, Ukraine and its culture were being celebrated across Liverpool throughout the event.
Clark said: "Ukraine, this is their party in our country."
"We always said that we would be true to that because they were the winner and I think it is very visible in the city," added Mills.
In its statement on Thursday, the EBU noted that 11 Ukrainian artists, including last year's winners Kalush Orchestra, are performing and 37 locations from around Ukraine are being shown.
The BBC has said the broadcast of this year's contest is expected to be watched by more than 160 million viewers worldwide.
Kalush Orchestra won last year's contest but, owing to the Russian invasion of the country, hosting duties were awarded to the runner-up, the UK.
Speaking to the BBC, he said: "I have great respect for the United Kingdom and its society. It is an amazing country.
"From the very start my opinion has been that if we can't host Eurovision it should take place in one of the countries that share a border with us, such as Slovakia, Poland or any other country which our people can reach easily. Something nearby."
It comes after the full line-up of the grand final was revealed following the second knockout round on Thursday night.
After 16 countries competed, the 10 remaining spots went to Poland, Australia, Cyprus, Albania, Estonia, Belgium, Austria, Lithuania, Armenia and Slovenia.
The 10 countries that qualified from Tuesday's semi-final were Croatia, Moldova, Switzerland, Finland, Czechia, Israel, Portugal, Sweden, Serbia and Norway.
They will join the so-called "big five" nations – the UK, Germany, France, Italy and Spain – who each get a free pass because of their financial contributions to the event, along with last year's winners Ukraine.
The Eurovision grand final on Saturday will air live on BBC One.