Unlawful information gathering by journalists employed by the Mirror's publisher was "habitual and widespread" amid a "flood of illegality", the High Court has heard on the first day of a phone hacking trial involving the Duke of Sussex.
Several high-profile figures, including Harry, are bringing claims against Mirror Group Newspapers (MGN) over alleged unlawful information gathering at its titles.
Claims brought by four individuals are being heard in a trial as "representative" cases of the types of allegations facing the publisher – including voicemail interception, securing information through deception and hiring private investigators for unlawful activities.
As well as Harry, Coronation Street actors Nikki Sanderson and Michael Turner, known professionally as Michael Le Vell, and comedian Paul Whitehouse's ex-wife Fiona Wightman are expected to give evidence during the seven-week trial.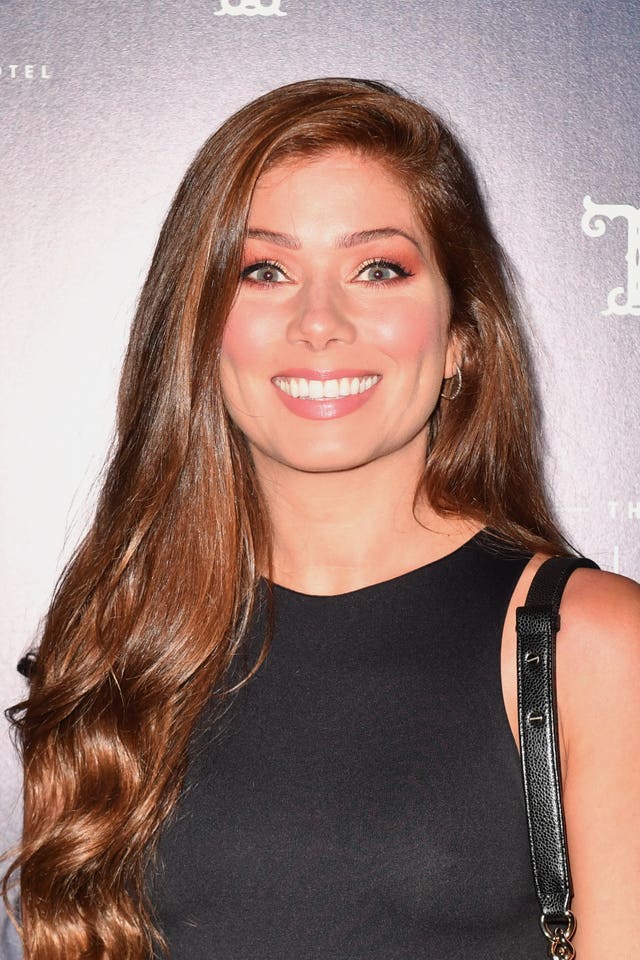 At the start of the trial on Wednesday, barrister David Sherborne, for the four people in the trial, said that the case featured unlawful activities on an "industrial scale carried out across three newspapers over a period of about 20 years or so".
Mr Sherborne told a hearing in London: "It was a flood of illegality. But worse still, this flood was being authorised and approved of by senior executives."
Addressing Harry's case, the barrister said his claim covered the period 1995 to 2011 and is "significant not just in terms of the span but also the range of activities".
The barrister said that in 1995, "the royal family had become big news for the tabloid newspapers" with interest continuing throughout the now-King Charles' divorce from his then-wife Diana, Princess of Wales, and her "untimely death" in 1997.
Mr Sherborne told the hearing before Mr Justice Fancourt: "We all remember the images of him walking behind his mother's coffin.
"From that moment on, as a schoolboy and from his career in the army and as a young adult he was subjected, it was clear, to the most intrusive methods of obtaining his personal information.
"Prince or not, the blatantly unlawful and illegal methods used by the defendants… was quite frankly appalling.
"No one should be subjected to that."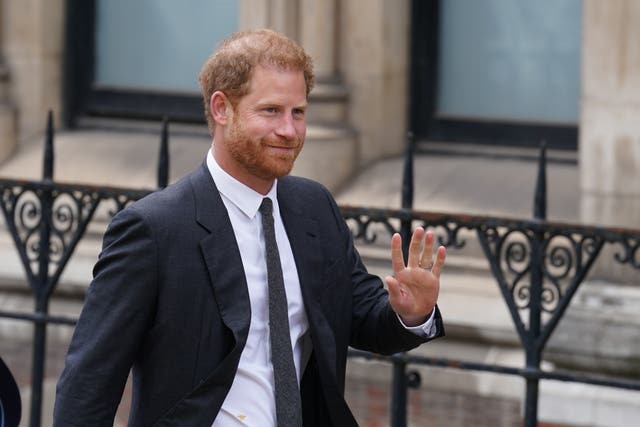 Instead, he said that stories came from a variety of other sources – including other members of the royal family.
Mr Green continued: "Many came from information disclosed by or on behalf of royal households or members of the royal family; from information and photographs sold to the newspaper by freelance journalists and news agencies, photographers and photography agencies; others from confidential sources, including sources with extensive royal contacts, prior reports in the public domain and, in one case, from an on-the-record interview given by the Duke of Sussex himself."
The barrister added that it was "not admitted" that five of the 33 articles contained unlawful information gathering.
He also said it was denied that 29 of the articles contained information Harry could be awarded damages for.
The barrister continued: "These denials are for various reasons, including the nature of the information in the articles, relating to matters such as conduct in public, including criminal conduct, and/or matters which were obvious or trivial; that the information had been disclosed by a royal household or the Duke of Sussex himself."
Mr Green said that there was a public interest in the information contained in some of the articles, including the royal family's response to Harry dressing up as a Nazi at a fancy dress party and the debate about whether he should serve on the front line in Afghanistan.
He continued: "Such articles do not therefore warrant any award of damages."
Mr Green also said in written submissions that the publisher "unreservedly apologises" to the duke for one instance of unlawful information gathering and that it accepts he was entitled to "appropriate compensation".
The barrister said that it was admitted that a private investigator was instructed, by an MGN journalist at The People, to unlawfully gather information about his activities at the Chinawhite nightclub one night in February 2004.
The barrister said that there was a People article published in February 2004 "giving the recollection of a woman Harry spent time with" at the club.
Mr Green added: "The Duke of Sussex notably does not claim in relation to this article, so it is not alleged that this instruction led to the publication of his private information.
"The fee paid, £75, suggests little work was involved," he continued.
In a document provided to the court by lawyers for Harry and the three other people in the trial, they allege that between 1995 and 2011, MGN titles spent nearly £11 million on private investigators.
In 2005, MGN allegedly spent £1.3 million on private investigator services at its titles.
However Mr Green, in written submissions, said that in a previous document, the claimants "alleges that £9.7 million was spent on PIs between 1996 and 2011, a 15-year period".
He continued: "MGN denies both that £9.7 million was spent on PIs during that period, and that it was engaged in an aggressive cost- cutting exercise; but in any event the total annual turnover for the Trinity Mirror Group exceeded £1 billion at that time, such that the sum was insignificant in relative terms."
Harry's lawyers also claimed in court documents that there were 267 payment records linked to alleged private investigators which relate to the duke and people around him.
This includes seven records relating to his late mother Diana, Princess of Wales, between May 1996 and September 1999, six relating to his father the King between May 2000 and October 2002 and eight relating to his brother the Prince of Wales between August 1997 and September 2004.
At the start of the case, an MGN spokesperson said: "Where historical wrongdoing has taken place we have made admissions, take full responsibility and apologise unreservedly, but we will vigorously defend against allegations of wrongdoing where our journalists acted lawfully."