Zendaya has surprised fans during Labrinth's set at the second weekend of the Coachella music festival.
The Hollywood actress performed a gentle rendition of their Emmy-nominated song I'm Tired, which featured in the second series of Euphoria, where Zendaya stars as fan favourite character Rue Bennett.
The 26-year-old, who won two Emmy awards for her performance on the HBO drama, stayed to duet on All Of Us, which featured in season one of Euphoria with the score composed by Labrinth.
Zendaya appeared on stage wearing a light pink frilly dress and received a rapturous applause from shocked fans after she confirmed last year she had "stepped away from music".
Following her performance, she posted a message on her Instagram story which read: "I cannot express my gratitude enough for this magical night.
"Thank you to my brother @labrinth for inviting me and giving me the most beautiful safe space to be on stage again.
"And to the crowd tonight…wow…my heart is so full, I can't thank you enough for the love I received tonight, made all my nerves melt away, I'm so grateful."
She later shared a video on her Instagram story thanking Labrinth for "making it all happen so last minute".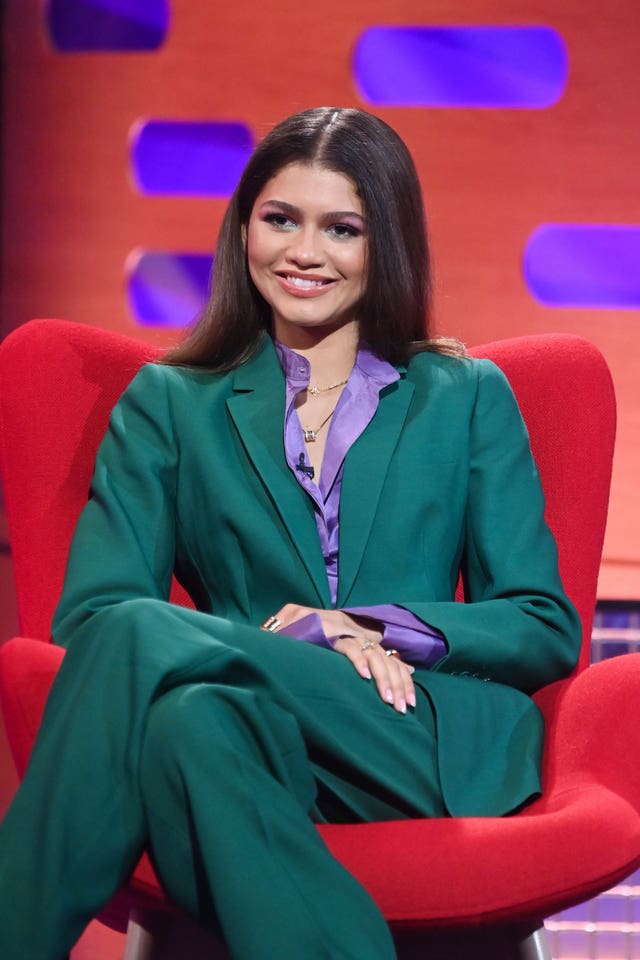 "I don't know what I sounded like but I was like do you know what I'm just going to have fun.
"It was so special everyone was singing along. Thank you all for welcoming me on stage it's been a very long time."
Singer Labrinth, real name Timothy Lee McKenzie, also brought out Australian singer-songwriter Sia and dancer Maddie Ziegler to perform the song Thunderclouds.