Rachel Weisz has said portraying identical twin gynaecologists in her upcoming psychological thriller was the "biggest challenge of her professional life".
The actress, 52, plays both Elliot and Beverly Mantle – who aim to push the boundaries on medical ethics to challenge outdated practices and bring women's healthcare to the forefront – in the new Prime mini-series Dead Ringers.
It is a modern take on David Cronenberg's 1988 film of the same name, but with a gender-swapped adaptation on the double-lead role which was first played by Jeremy Irons.
"But it really came from the writing. So these two distinct characters are completely different to each other, Elliot's really hungry and voracious and full of appetite and easily bored and Beverly is quiet and patient and careful.
"And they have different dreams, big dreams for changing the world of medicine.
"But on the page, I had Alice (Birch)'s words so they were completely two separate people with psychological layers and depth and contradictions within them, which is what makes characters real to me."
The twins also share everything from drugs to lovers, which causes tension among the siblings, as well their ambition to push the medical field to new heights.
"I think anyone that's in the mood for a twisted psychosexual thriller about two very dysfunctional, co-dependent twins, then it's for them".
Weisz became a household name after starring opposite Brendan Fraser in blockbuster The Mummy, won an Oscar for her role in The Constant Gardener, and has starred in a string of acclaimed films, including The Favourite, The Lobster, About A Boy and Black Widow.
The limited series was executive produced by Weisz and Emmy-nominated writer Alice Birch, who also created the show.
Birch, who has previously worked on hit shows including Succession and Normal People, said she felt Cronenberg's film was ground-breaking at the time and hopes their series will continue to push the boundaries and surprise people.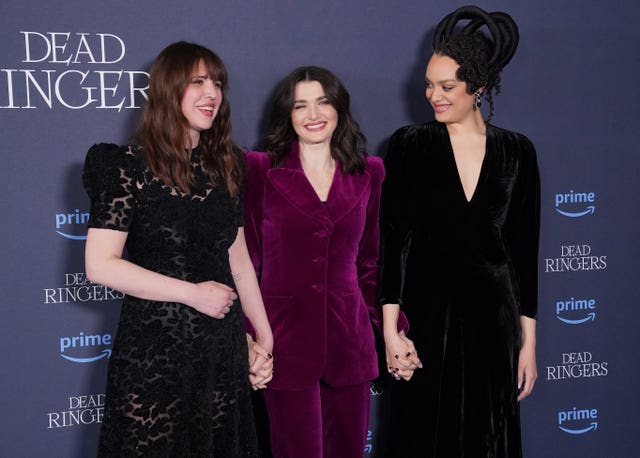 "I think as soon as we knew that the twins were going to be obstetricians as well as gynaecologists, which is slightly different from Cronenberg, I think you start thinking 'Well, who are the patients? Who are they going to meet?'
"And then you can't really stop. There's so much out there, you do a little bit of research and suddenly you're just overwhelmed with the amount of incredible stories out there."
The cast also includes Britne Oldford as Genevieve, Poppy Liu as Greta, Michael Chernus as Tom, Jennifer Ehle as Rebecca and Emily Meade as Susan.
Dead Ringers is set to premiere on Amazon Prime Video on April 21.