Britain's Got Talent presenters Anthony McPartlin and Declan Donnelly have said they "mischievously" gave new judge Bruno Tonioli a number of different rules to confuse him on his first day.
The ITV talent show is set to return with former Strictly Come Dancing judge Tonioli joining the panel alongside Simon Cowell, Amanda Holden and Alesha Dixon.
Presenting duo McPartlin and Donnelly have admitted to playing a host of pranks on Tonioli during the filming of series 16.
"So when he hit his golden buzzer on the first session of the first day, mid-way through an act, we told him not to worry because he had another golden buzzer tomorrow, and that he had one every day.
"That might have something to do with the fact we have more golden buzzers this year.
"We also played a prank on the rest of the judges by going into their room and doing a BGT quiz, but secretly gave Bruno all the answers in advance.
"That was quite fun to see the look on everyone else's face."
McPartlin, 47, added: "Much to Simon's annoyance that somebody else would win a quiz about his show.
"He quickly worked out it was a prank and didn't like it! But we loved it."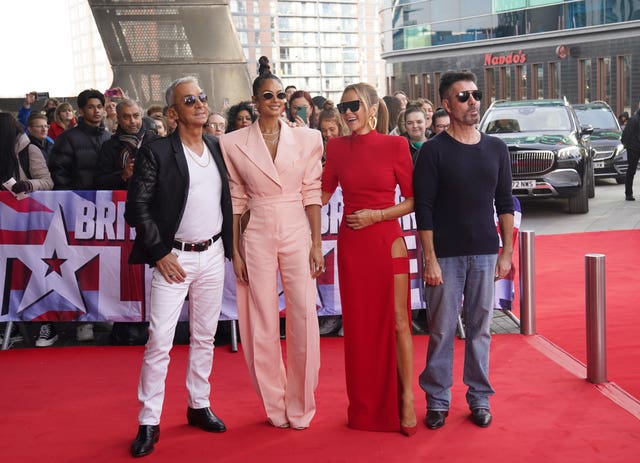 Meanwhile, original judge Holden described having energetic Tonioli on the judging panel as "putting a Berocca into water and watching it fizz".
The 52-year-old said: "He gives some good critiques when he's not messing around and being naughty. I swear we need to strap him to his chair, he never sits down!
"He's a sweetheart and very informed, those are the bits that I'm finding really interesting about him.
"I think he's still bringing all the energy and character that he had on Strictly, but you get to see more of him because obviously now he's judging more than just dancing.
"He also speaks several languages, so it's been great having him translate for some of our international acts. It's like having our own BGT interpreter on call every day."
Holden said the talent on the show this year felt "more homegrown" after last year saw a lot of professional performers who had struggled during lockdown.
She added that the show had seen more choirs audition than "ever before".
TV star Dixon, 44, said she predicts a golden buzzer act will win this year but said it was a shame a woman has not won the show for a while.
She added: "We need to encourage more women to audition next year. I'm on a mission!"
Last year, comedian Axel Blake was crowned the winner, scooping the £250,000 prize, as well as a spot on the bill at the Royal Variety Performance.
Cowell referenced 2009 contestant Susan Boyle when talking about the element of surprise in an audition.
The 63-year-old said: "You always hope that you can be surprised. And have people talk about the act afterwards. That's hugely important. I learned that when Susan Boyle was on the show.
"How many people spoke about her audition? I think that plays a huge part in the show's success now, if an audition goes viral, someone's career can take off."
This series will see Cowell, who is famed for splitting up singers in auditions, split up dogs who were playing instruments as he only wanted to see the "talented one".
Britain's Got Talent will air on ITV1 and STV from Saturday April 15 at 8pm and Sunday April 16 at 7.45pm.