Jake Quickenden has revealed that he will run his first ever marathon dressed as a "massive" bone in memory of his younger brother Oliver.
Oliver was just 19 when he died of bone cancer in 2012, the same disease that killed their father four years earlier.
Quickenden said running the TCS London Marathon on April 23 will be difficult and emotional but remembering Oliver will motivate him to complete the 26.2 miles (42km).
"I'll remind myself that Oliver would love to be here, doing this and it will drive me on.
"It's a massive outfit. I don't know how it's going to be to run in."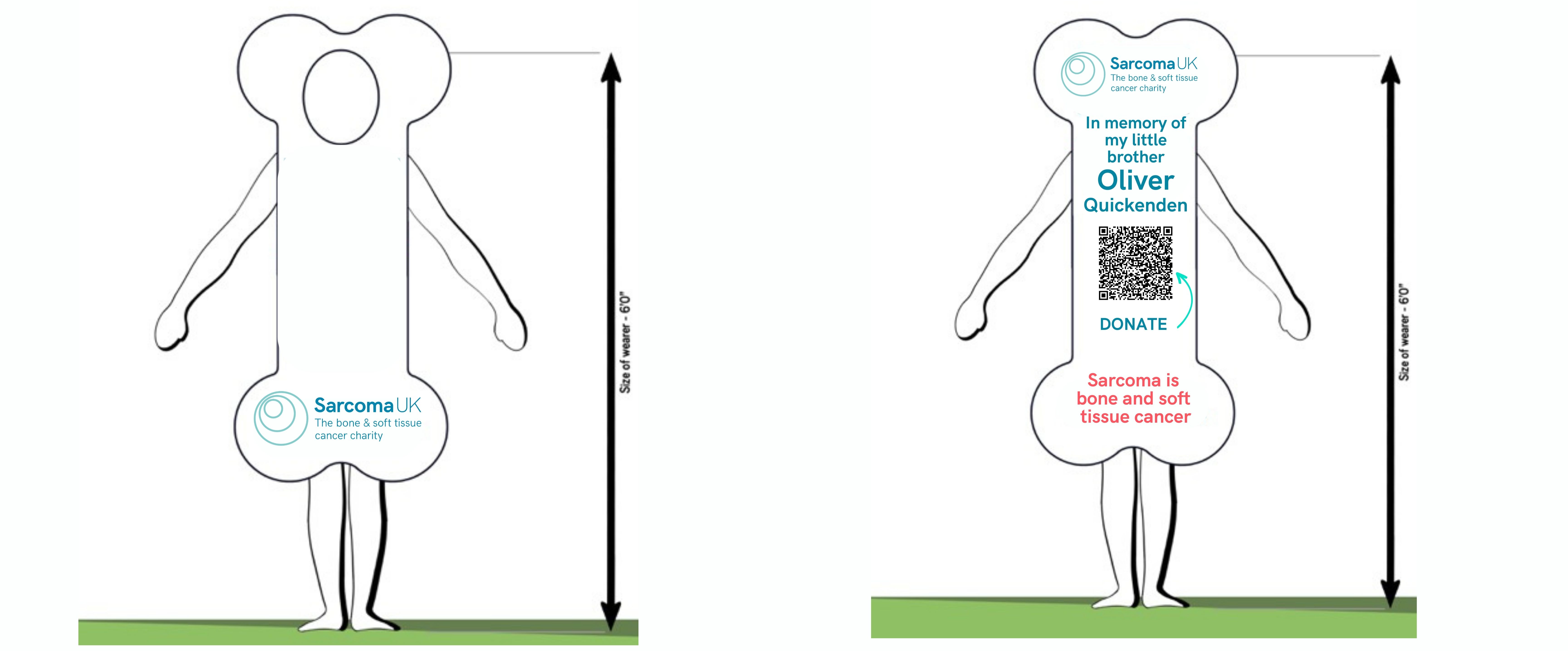 "I think when I'm 20 miles in and I can barely walk, I will be quite emotional," said Quickenden, who hopes to raise £10,000 for Sarcoma UK.
"That's why I have got him there on the costume with me, that will give me the extra motivation.
"He's always there with me anyway."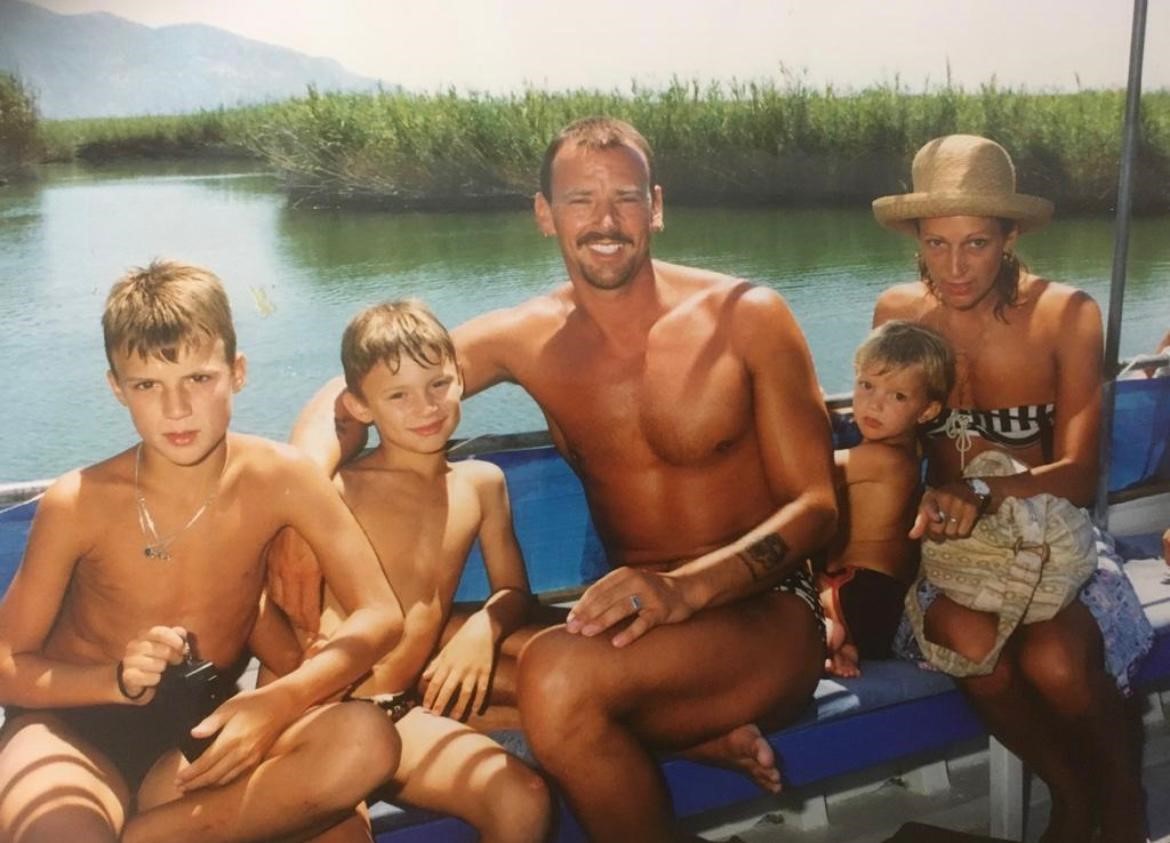 "I did the London Landmarks Half a couple of years ago and I'm pretty excited, nervous but it's all for an amazing cause," he said.
"I can't wait to do it."
Quickenden, who came second in I'm A Celebrity…Get Me Out of Here but had to withdraw from competing in TV show SAS: Who Dares Wins due to a shoulder injury, added: "I started off really good, training like I was Mo Farah.
"I have hurt my foot, hurt my calf so the training has dropped off.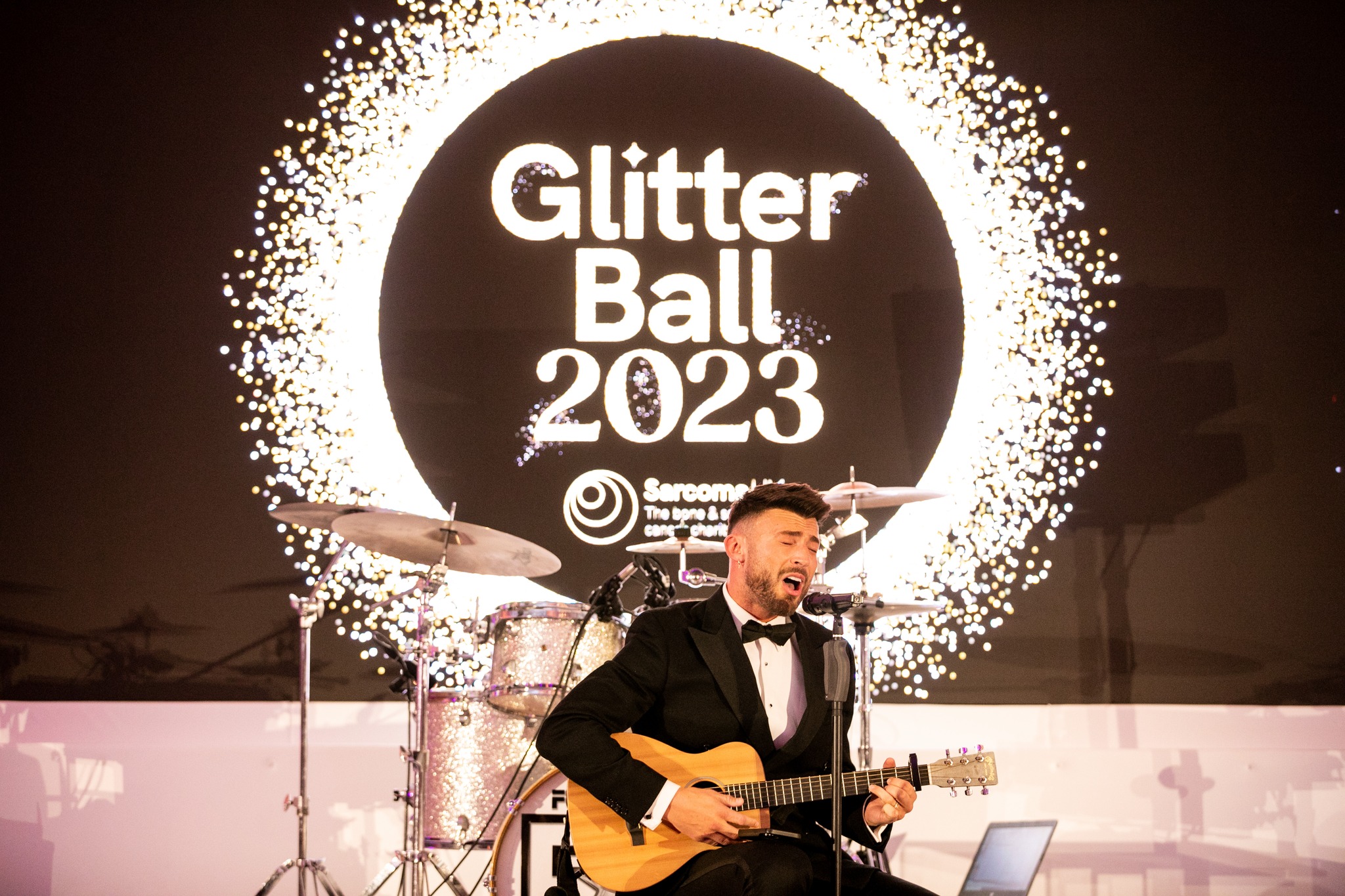 "I was going to try to get an unbelievable time. I'm going to be dressed as a massive big bone. It's just about enjoying it now."
Quickenden, who welcomed son Leo with Sophie Church in 2021 and got married last year, said he did not exercise as much during the first six months of fatherhood but added: "Now he's two I can get out and do a run. My wife's a great support."
"I just try to get it in when he's napping, when he's in bed, or when he's not got up yet."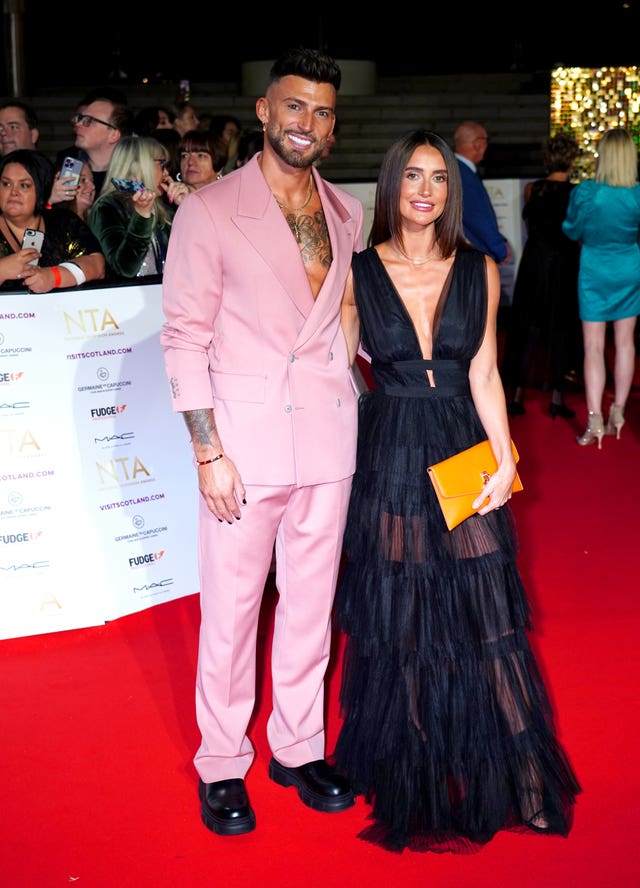 He was praised for raising awareness last year after he underwent a testicular examination live on TV, during an all-male takeover of Loose Women.
Quickenden said being a father had made him realise how important regular checks were and he wanted to encourage men not only to check themselves but to feel able to talk to their friends about it.
"I have tried to use the platform I have got to help people rather than just post pictures of my six pack," he told PA.
"It's given me more of a reason. Before, when I wasn't trying to help people, I felt a bit lost.
"I feel like that's what I'm here for."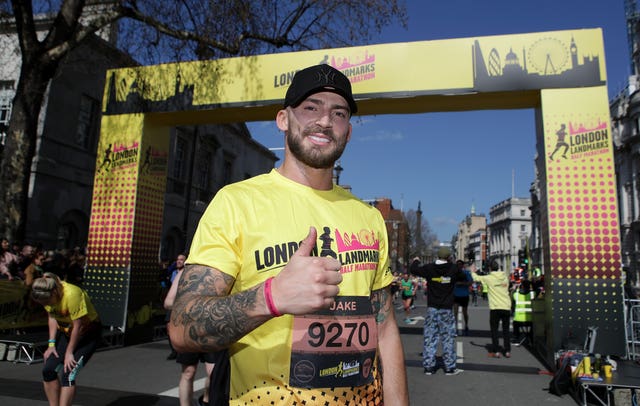 "If you go through grief or are affected by cancer, you can get through it."
Quickenden who lives in Essex with his wife, Leo and Freddie, Sophie's son from a previous relationship, said: "I really like Essex. I have got a good group of mates.
"We have got a lot of fields, parks and walks around us. It's perfect for the kids."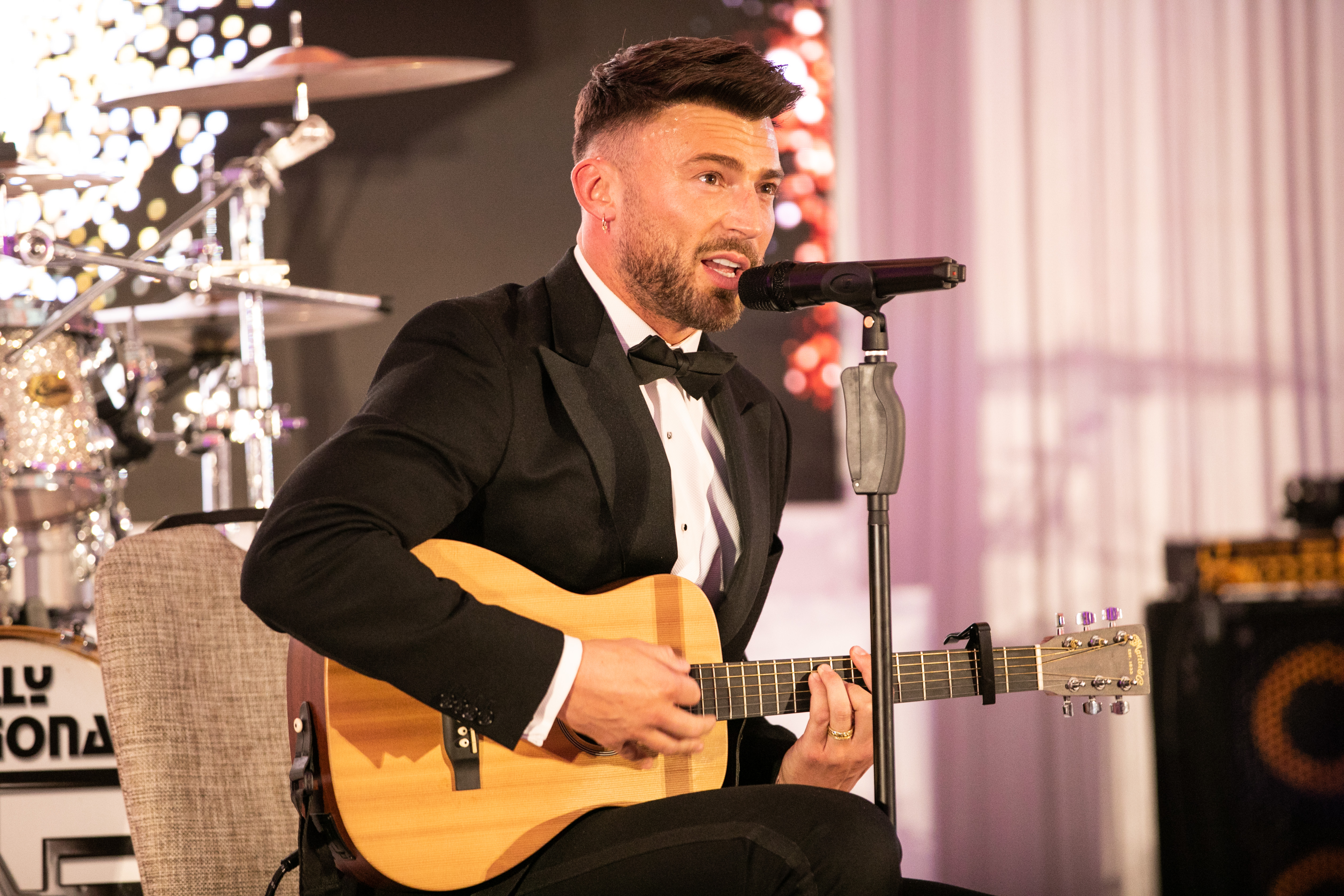 "I go back as much I can, all my old mates are there, my mates that I grew up and played football with, my mum and my brother.
"My mum always badgers me if it's longer than three weeks.
"Scunthorpe will always be my home. I'm proud of coming from a working class place.
"My older brother still works at the steel works, I worked there when I was 17, he's one of the foremen now.
"All my mates were going to stay in Scunny. If I hadn't met Sophie, I would have stayed there."
"Jake always turns heads, and there's no way anyone will miss him as he covers the 26 miles in his custom-made bone costume!
"Jake lost his father and younger brother to bone cancer, and has since become a dedicated celebrity ambassador for Sarcoma UK.
"He understands how important it is for the charity to fund vital research into sarcoma, offer support for anyone affected by the disease, and campaign for better treatments.
"We wish Jake all the best of luck for big day. The whole team at Sarcoma UK will be there to cheer him on!"
About 15 people are diagnosed with sarcoma every day in the UK, about 5,300 people a year, and many can have tumours removed with surgery.
For other types of sarcoma, chemotherapy and radiotherapy are options.
Osteosarcoma makes up about 30% of all bone sarcoma diagnoses and mostly affects the knee, thigh bone, shin bone or upper arm.
Symptoms include bone pain, particularly at night, a mass or swelling and restricted movement in a joint and can sometimes be confused with more common problems such as a sports injury or growing pains.
Information and support is available from the Sarcoma UK Support Line which can be contacted by emailing supportline@sarcoma.org.uk or calling 0808 801 0401.
– To sponsor Jake, visit: https://justgiving.com/fundraising/jake-quickenden