Mary Portas has said she feels society needs to move towards community-style living for the sake of people's wellbeing and the environment.
The retail expert and TV presenter, 62, was previously appointed by former prime minister David Cameron to lead a review to find a way of saving British high streets in 2011.
Asked how she thinks the structural issues within society need to be solved, Portas told the Women's Prize for Fiction podcast: "We have to be conscious and we have to rise up another way of being.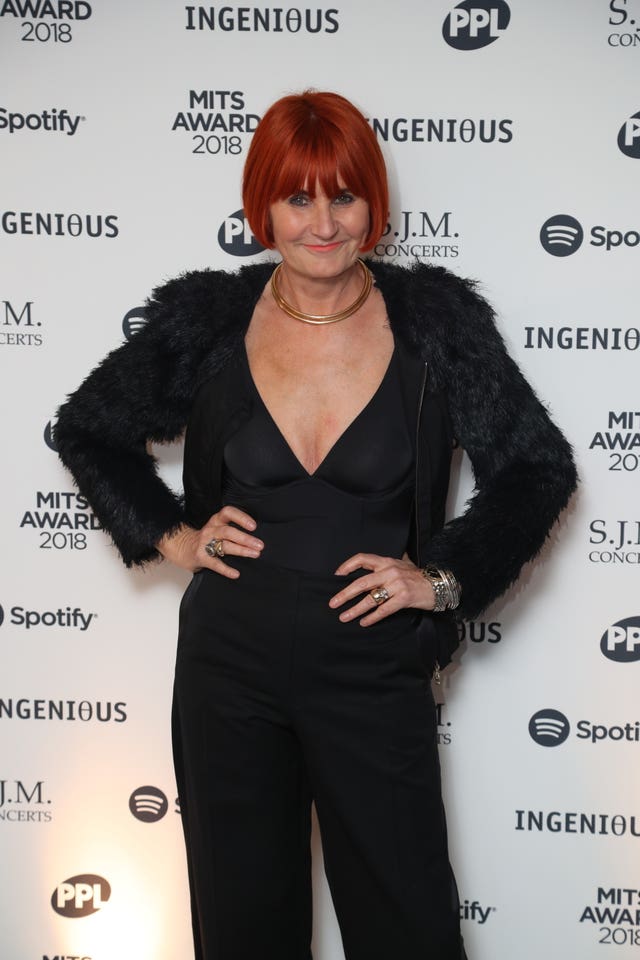 "This isn't anti-men, this is anti a system of patriarchy which I talked about before, where fame, success, money and profit over anything else, is the tenets of the society that we've grown in.
"If there's anybody today who doesn't realise that is killing Mother Earth, and with us our wellbeing, then they are in that group, not who's on strike, but the governments and the systems and the businesses that are still working to that.
"The only way we can change this is by a rise in consciousness and people showing other ways and shining a light on that and saying you could be working this way."
She added that she thinks this change is coming and that it will be connected to a more "divine feminine" mentality which she feels has been suppressed.
"If you talked about it in business, if you didn't speak about profit first you were seen as weak," she said.
"We put these multi-multi-billionaires up there on pedestals. We need to change that and it is changing."
Portas said she looked to the writer and urban space activist Jane Jacobs, who wrote The Death And Life Of Great American Cities, when she was tasked with reviewing the British high street by the government.
"She really just opened my eyes up to what is a fundamental truth, that the way we live and where we live, our cities, our high streets – it's not about what they sell, it's not about commerce, it's about the social infrastructure and safety that they give to our wellbeing," she recalled.
She argued that what a lot of people want is a "community" where they can live and have their daily needs met such as doing their shopping or walking their dog.
Portas added: "They might seem trivial, but the sum isn't trivial at all. It's the way most of us want to live and feel safe in this world.
"And most urban planning has been done by men who were not at home during the day bringing up those children, we're talking the 60s here, and let's face it, not too dissimilar today. They were making those decisions and we ended up with the ugly, ugly (areas)."
She revealed that when she was writing her report, the government would question if she had spoken to major retail chief executives such as Sir Philip Green and she would tell them "Of course I have, but what's he going to tell me about community?"
The retail expert feels this approach "has to be the future" to help benefit society and the environment, adding: "We shouldn't be driving anywhere. We should be having all our needs met within 50 minutes of walking or cycling and green spaces."