A new exhibition by Chinese dissident artist Ai Weiwei is set to open at London's Design Museum which will feature pieces that have never been displayed before.
Launching on April 7, Ai Weiwei: Making Sense will be the artist's biggest UK show in eight years and his first installation using design and history as a lens through which to consider what we value.
Hundreds of thousands of objects, which have been collected by Weiwei since the 1990s as part of his ongoing fascination with artefacts and traditional craftsmanship, will be at the heart of the exhibition in a series of five expansive "fields".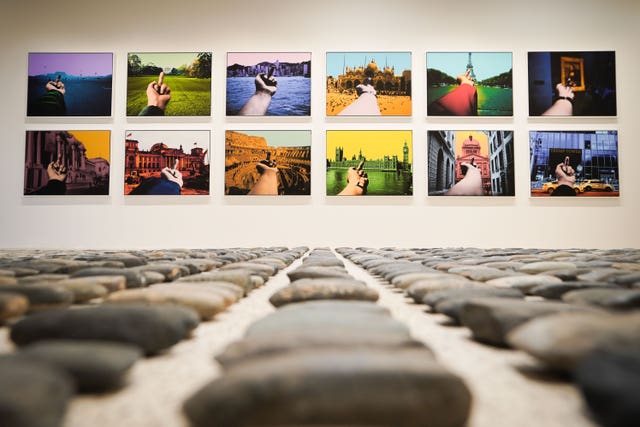 Another field, Spouts, will feature 200,000 porcelain spouts crafted by hand during the Song Dynasty.
Two untitled fields feature an estimated 100,000 cannon balls from the Song Dynasty, and Lego bricks which Weiwei began working with in 2014 to produce portraits of political prisoners.
Lego briefly stopped working with the artist as a result but a response from social media led to donations from the public and it is these donated bricks which will be presented for the first time as a fully-formed artwork at the exhibition.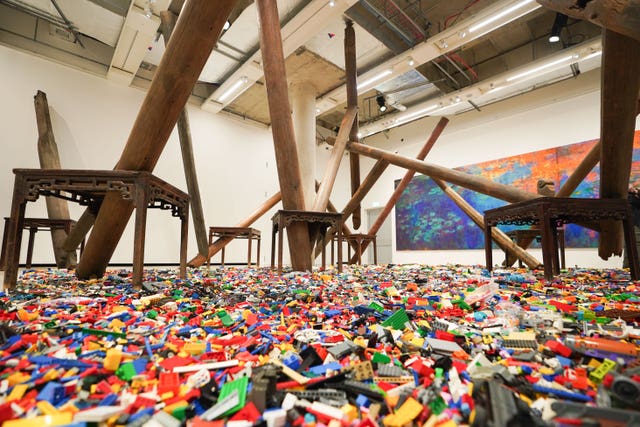 Other highlights include a number of Weiwei's objects transforming something useful into something useless, including a worker's hard hat cast in glass and a sculpture of an iPhone cut out of a jade axe-head.
There are also works that refer to the Covid-19 pandemic, with three toilet paper sculptures on display shown in the context of China's rapidly changing urban landscape which Weiwei has documented through photographic and film works.
Weiwei has painted the frame with industrial colours and installed it on crystal bases, and it is the first time it has been seen in the UK.
The artist is best known for working on the design of Beijing's Olympic stadium and filling the Tate Modern's Turbine Hall with hand-crafted porcelain sunflower seeds in 2010.
Ai Weiwei: Making Sense exhibition will run from April 7 to July 30 at the Design Museum in London.