Paul Mescal hopes his Olivier Award for best actor helps keep his "unwell" mother's spirits high, as well as his father who is "looking after her".
The 27-year-old scooped the top acting prize at the Royal Albert Hall ceremony on Sunday for his turn as Stanley Kowalski in the new stage adaptation of A Streetcar Named Desire.
During his speech, Mescal thanked his mother, who is receiving treatment for cancer, adding: "I hope you get better."
In the winners' room, he told the PA news agency: "My mum and dad are at home. My mum's unwell at the moment, so hopefully it'll give her a little bit of a lift and dad as well who is looking after.
"It kind of feels maybe narcissistic or egotistical to assume that that will help anything, but I hope that it does."
A shocked Mescal said "what is happening" while holding his award.
Speaking about his success from starring in Normal People to an Oscar nomination for his role in Aftersun, he told PA: "It's silly. I feel like I hear people say it all the time, but it doesn't feel real. This doesn't feel at all real.
"But it's kind of happening at such a rate that there is no time to stop and think, this is a phenomenal feeling.
"But we're on stage tomorrow at 7.30pm and I can't wait. It's the best play, it's the best group of people to go to work with."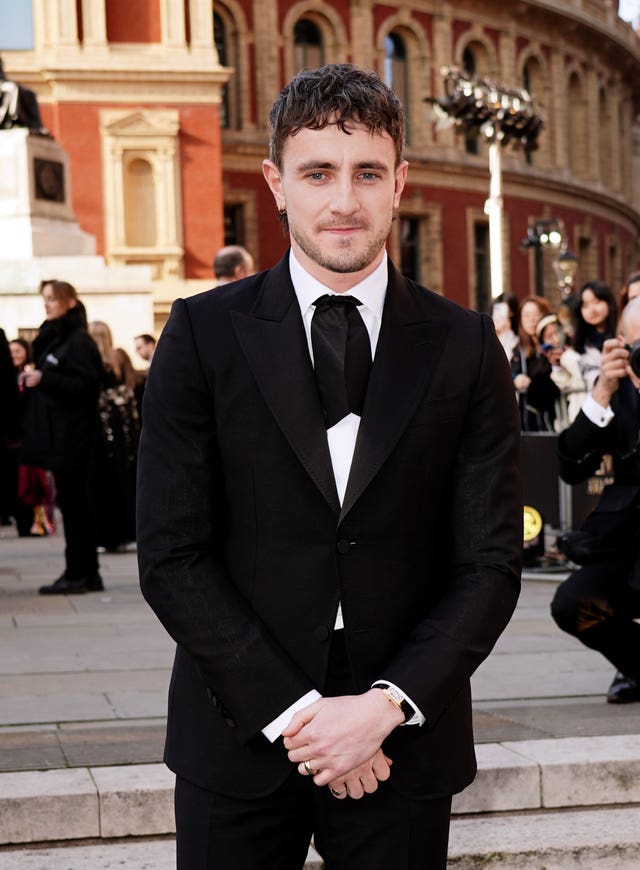 He said: "Theatre is where I learned how to be an actor. It's where I started. I did five or six plays in Dublin, that's where I want to end up.
"It's feels odd for me to not be in and around a stage or be planning to do theatre. I don't want to be far away for too long."
Meanwhile, Killing Eve actress Jodie Comer, who won best actress for her role as Tessa in Prima Facie, spoke about the meaning behind her inspirational acceptance speech where she encouraged young actors to believe it is possible.
In the winners' room, she told PA: "When the (Prima Facie) script got sent to me, it was in the first lockdown and I was blown away by it.
"But I was like, 'I don't know why I've been sent this because I haven't done a lot of theatre', I was confused by that.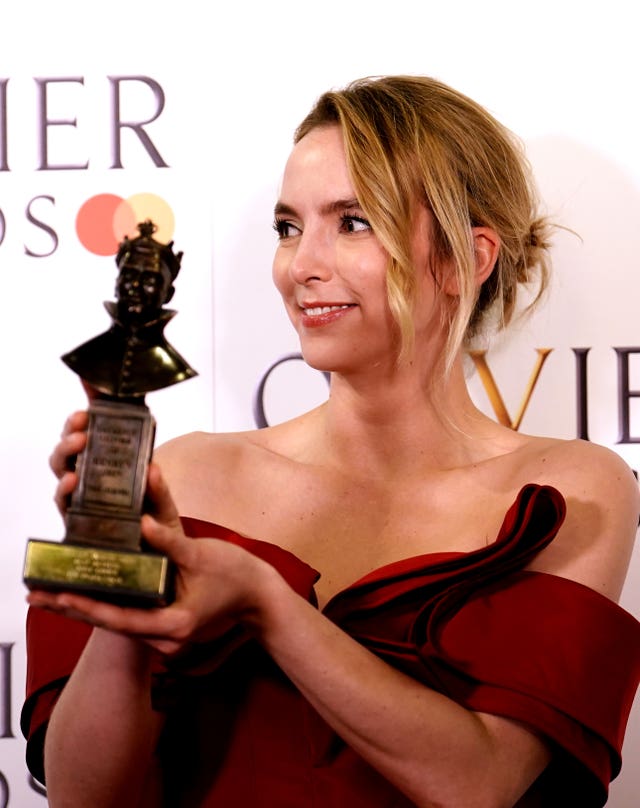 "So that was something that kind of lingered with me. I think it might be that the stars need to align and you have to meet kind people, the right people and time and place, but it is actually possible, so hopefully that can be an example of that."
Comer, 30, added that she "definitely" wants to pursue more theatre productions in the future.
She told PA: "It's tricky though because after this it's going to have to be something really special for me to want to delve into it again.
"But I would love to do more theatre. I understand it now when actors told me before that it's kind of incomparable in that way, now I understand that."
In the winners' room, he told PA about working with the late actor Laurence Olivier – in which the ceremony is named after.
"It's not just an award to me, I worked with him for over seven years, he's part of my life and I owe him so very, very much," he said.
"When I was young, he gave me the opportunities to work with him as an actor, to work with him as a producer, and to become his friend.
"As I said in the speech, he once called me his other son. So I am in love with this man, and I have been all my career and without him, there would have been no lifetime achievement award."
She told PA: "If my late best friend was still alive, he would say 'You could've knocked me for seven'. That's how I feel. I am so so chuffed. There are no words."
The emotional 50-year-old also spoke about dedicating her speech to Wolverhampton youth theatre, saying she will "never" forget her roots.
She told PA: "So many people from Wolverhampton youth theatre have gone on to have glorious careers in theatre, film and TV.
"I just want kids to know that they can do this, even at my big age as people say, you can do this and you can you can have a career in this."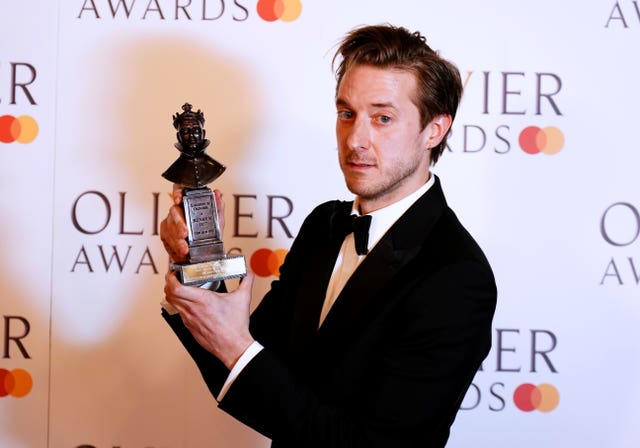 He told PA: "I'm from Birmingham and I had a really supportive family. My mum's a puppeteer and actress and my dad's a musician so I came from a very artsy family and people who really got it.
"I had this amazing drama teacher, Mike Perry, who was really inspiring and taught me loads.
"I think those people are really important in all of our lives. Those teachers who see you, encourage you. Teachers are really important and I owe so much to so many people who've supported me throughout my life."
The Olivier Awards 2023 will be broadcast on ITV1 and ITVX from 10.15pm to 12.20am.