A local drama group in south Belfast turned its weekly meeting into a celebration after the success of member James Martin at the Oscars.
The star of An Irish Goodbye has become the first person with Down's syndrome to win at the Academy Awards.
While Martin celebrated in LA, Babosh drama group was also toasting his success playing an estranged brother in the production, which scooped best live action short film.
He got his start at Babosh, a drama group for adults with learning disabilities which meets every Monday night.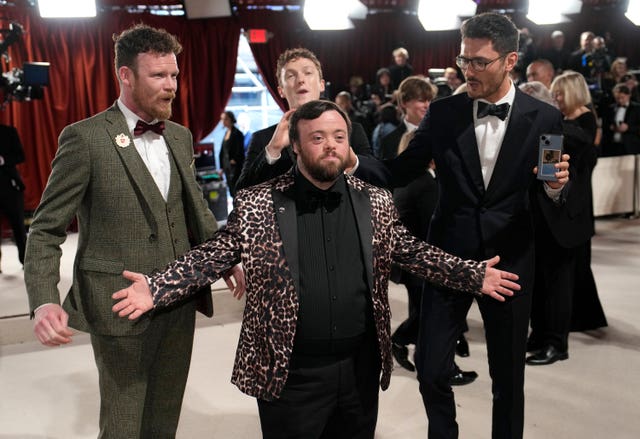 She said she hoped his success would pave the way for others to also shine, adding: "I believe there are quite a few others Jameses out there."
"If someone in your group wins an Oscar, I think it deserves a wee bit of a different evening, so we raised a toast to James to say congratulations," Ms Nelson told the PA news agency.
"It has been inspiring to have James do so well, really and truthfully, like all the members, he is dedicated, he is loyal, he attends every week, he is resilient and strong and he wants to develop his skills, he's part of the team and he values the group and the friendship in the group.
"The difference is that James has had the opportunity, he is successful now and everybody in the group just loves that James has been successful, and really he represents to them success and they love him because of that even more."
Ms Nelson said the group primarily works on communication and speech with members, using tongue twisters for clear diction, as well as on movement.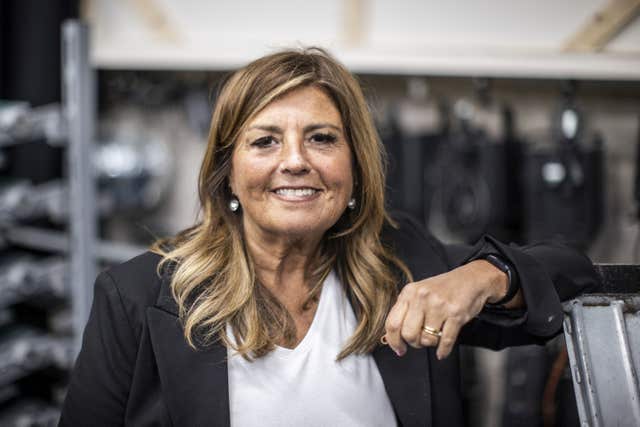 "Babosh recently did a little Disney item, and one of the things that I used on that was your dreams really can come true, and this is a dream and it really has come true.
"I think that whole notion that if you work hard, if you have a strong work ethic, which James has, and if other people give you an opportunity, there needed to be the right piece, and James has got a piece that was written for him and is beautiful.
"He acted in it beautifully, and I think from that perspective it allows others to aspire to achieve, but most importantly the group are just delighted for James personally as a friend as well as someone they go to drama with."