Dame Judi Dench has described Ada Salter as a "heroic woman" as a blue plaque was unveiled to the former green space campaigner.
The Oscar-winning actress, 88, is patron of the Salter Centenary, which last year celebrated the 100th anniversary of the year the social reformer became London's first female mayor and Britain's first female Labour mayor when she was elected mayor of Bermondsey in 1922.
She will be commemorated with the sign by Historic England at the Bermondsey Settlement – a social movement house founded by Methodist reformer John Scott Lidgett – which she lived in during the 1890s.
At 149 Lower Road in Rotherhithe, Mrs Salter undertook social work across what was then a deprived dockside area of south London, and became mayor of the Metropolitan Borough of Bermondsey.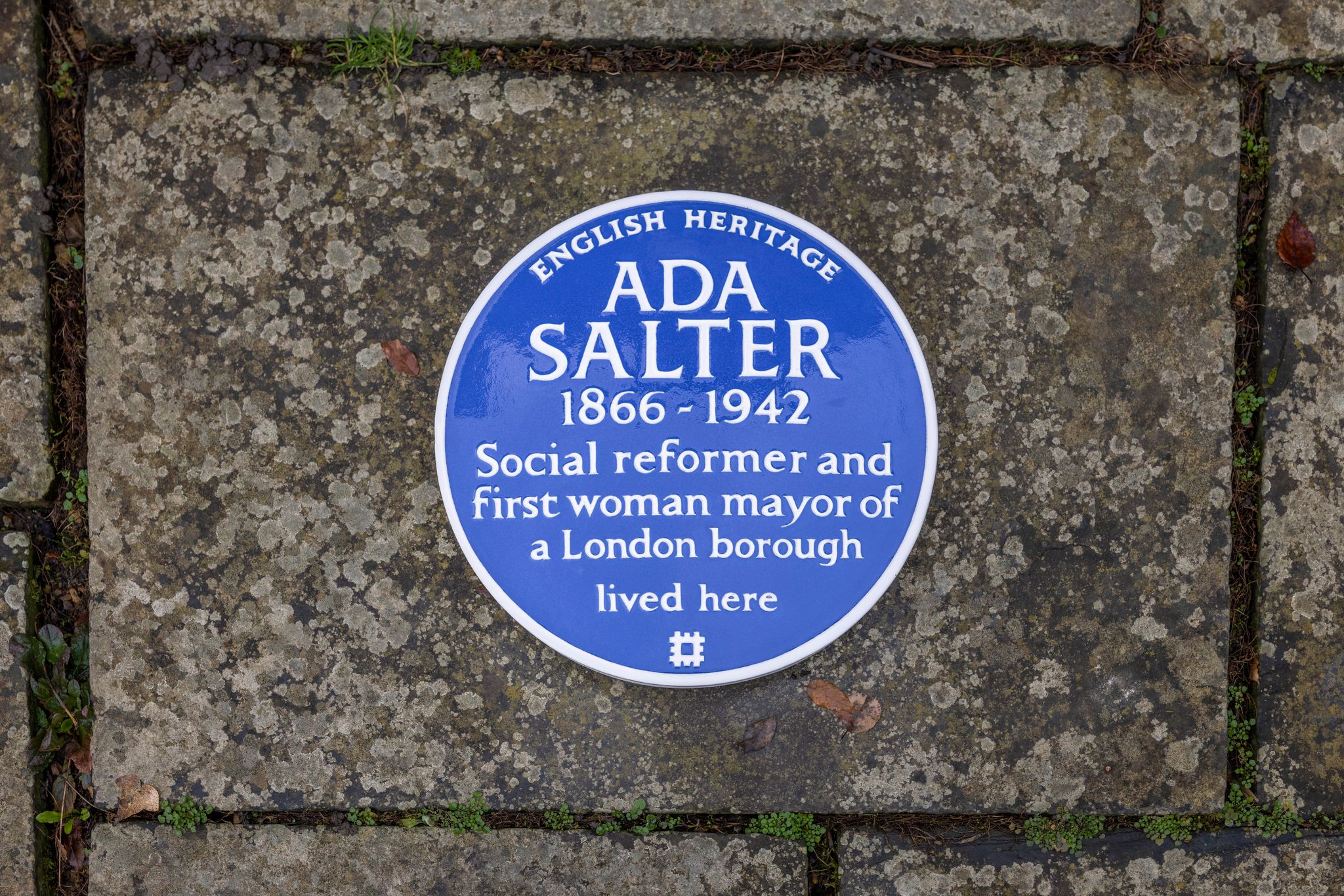 "We have so much to thank her for and so much that we can still learn from her. I'm delighted to help bring this heroic woman into the public eye."
Born on July 20 1866 in Northamptonshire, Mrs Salter organised strike relief – a daily meal for 50,000 strikers and their families – for the women taking part in the Bermondsey Uprising in 1911.
She was honorary treasurer of the Women's Labour League, when the thousands of women demanded better pay and conditions from employees of factories in Bermondsey and Rotherhithe.
The former London and Bermondsey councillor, who also became a Quaker, campaigned for an urban environment with green spaces that was accessible to all for health and welfare reasons.
Both she and her husband Dr Alfred Salter, who became an MP in 1922, helped to change her local area, through the likes of housing programmes and playgrounds, as well as the planting of thousands of trees.
English Heritage historian Rebecca Preston said her "accomplishments were many, and each one highly significant".
She added that the vice-chair of the London County Council parks committee helped create maternity and child-welfare services which led to the foundation of the borough's municipal health service and pushed for a green belt around London which became law in 1938.
Ms Preston also said: "She believed that gardens and playgrounds were integral to a total public welfare programme.
"Her open spaces were not just green but ablaze with colour: not least from new strains of hardy dahlia – the 'Bermondsey Gem' and the 'Rotherhithe Gem' – grown by the borough gardeners in their hundreds."
Mrs Salter died in December 1942 in Battersea, London.
Dame Judi has been nominated seven times for Academy Awards for performances, including in Mrs Brown as Queen Victoria, and took home the actress in a supporting role award in Shakespeare In Love as Elizabeth I.
She has previously talked about her love of the environment in the one-off BBC documentary, Judi Dench: My Passion For Trees.
Last year Southwark London Borough Council, which now covers the former Bermondsey council area, honoured Mrs Salter by committing to designating 100 new street trees where she started greening Bermondsey and displaying her portrait.