MIA and Arcade Fire have led tributes to Pulp bassist Steve Mackey following his death at the age of 56.
The musician was described as "a great mentor" and "a true friend" in online posts shared following the news.
Mackey died on Thursday after three months in hospital, Pulp announced on their Instagram page.
The Britpop group's best known line-up consisted of frontman Jarvis Cocker, Russell Senior, Candida Doyle, Nick Banks, Mark Webber and Mackey, and they were known for their hits including Common People and Disco 2000.
Outside of his work in Pulp, Mackey also produced and recorded with many artists including MIA, Arcade Fire and Florence + The Machine.
Rapper MIA said she was "speechless" at the news, writing on Twitter: "After making demos in my room, I  was lucky enough to meet Steve Mackey.
"He was a great mentor and helped turn my lil songs into Galang and Sunshowers. Forever glad to have worked with you and thank you."
Alongside a black and white image of Mackey, they wrote: "Steve you were one of the most beautiful people we've ever met, a true friend.
"Thank you for letting us spend time in your presence, and for believing in the spirit of music with such ferocity.
"Your influence as a person and a musician is part of us now. Luv AF."
Massive Attack paid tribute to the bassist by quoting a lyric from Pulp's 1995 song Sorted For E's & Wizz and sharing a black and white photo of him smiling.
The trip hop group tweeted "And tell me when the spaceship lands 'cause all this has just got to mean something", before adding a black heart.
Mackey studied at the Royal College of Art and later joined Pulp in 1989.
He played across many of the band's most successful studio albums including 1994's His 'n' Hers, which gained them prominence in the UK, and their chart-topping albums 1995's Different Class and 1998's This Is Hardcore.
In 2017, the band were recognised with the Ivor Novello Award for outstanding song collection.
Last year, Cocker confirmed the group's reunion, saying they will play "some concerts" in 2023, though Mackey was not due to appear at the upcoming shows.
Announcing his death, the group shared a photo of Mackey climbing in the Andes.
"Our beloved friend & bass player Steve Mackey passed away this morning. Our thoughts are with his family & loved ones," the post was captioned.
"This photo of Steve dates from when Pulp were on tour in South America in 2012. We had a day off & Steve suggested we go climbing in the Andes. So we did.
"And it was a completely magical experience. Far more magical than staring at the hotel room wall all day (which is probably what we'd have done otherwise).
"Steve made things happen. In his life and in the band. And we'd very much like to think that he's back in those mountains now, on the next stage of his adventure.
"Safe travels, Steve. We hope to catch up with you one day. All our love xx"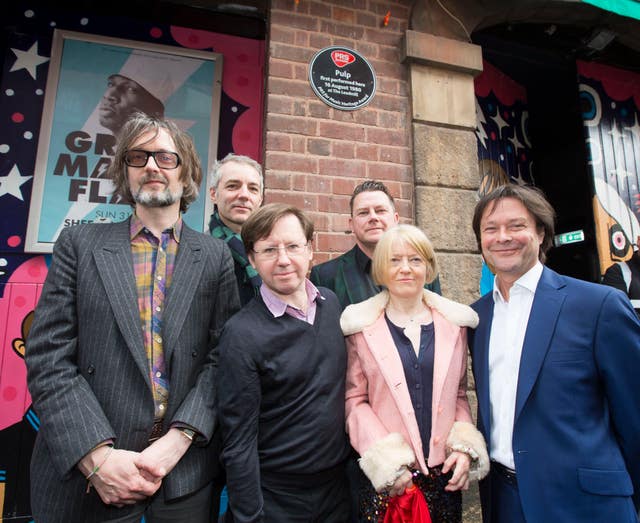 She also thanked the NHS staff who "worked tirelessly" with him over the last few months, adding: "He will be missed beyond words."
Outside of music Mackey also photographed and directed campaign images and motion advertising for many leading brands including Miu Miu, Marc Jacobs and Armani.
Mackey also featured in Harry Potter And The Goblet Of Fire as the bassist of The Weird Sisters.
He is survived by his wife and son Marley.