Jimmy Kimmel has reignited his long-running faux feud with Matt Damon, saying he is "thrilled" that the actor might not be attending the Oscars.
The talk show presenter is hosting the star-studded event for the third time on March 12 at the Dolby Theatre in Los Angeles.
Speaking to US outlet People about the Bourne star, Kimmel joked: "I'm thrilled that he won't show. I hope he never gets nominated again."
"I believe that his presence in some way caused the envelope mix-up", he joked.
Kimmel had hosted the award show that year and, at the time, described the incident as "the weirdest TV finale since Lost".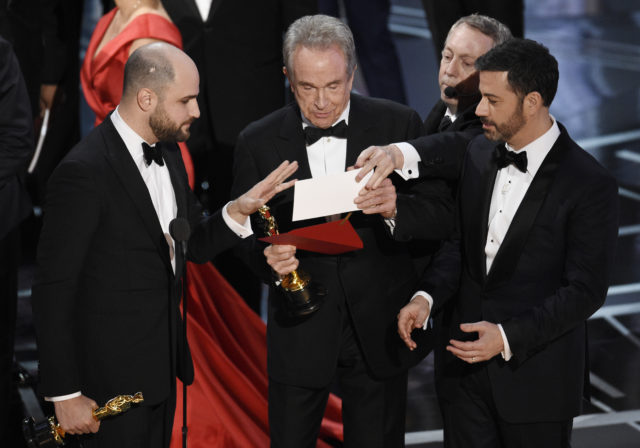 "His version of the story is that I figured it out before he did… So whatever the case, neither one of us knew what the hell was going on."
The pair have had a long-standing faux feud that dates back many years and was sparked when Kimmel started signing off his popular American talk show saying: "Apologies to Matt Damon, we ran out of time."
Comedian Sarah Silverman, who used to date Kimmel, made a video with Damon in 2008 as a joke, during which she told Kimmel the pair were having an affair.
Kimmel followed it up by teaming up with Damon's best friend, actor Ben Affleck, to produce a video of their own.