Families of the 22 people murdered in the Manchester Arena bombing have heaped criticism on the security services after the final report into the attack was published.
Sir John Saunders, chairman of the public inquiry into the atrocity, released his third and final report on the radicalisation of suicide bomber Salman Abedi and whether the bombing could or should have been prevented.
The boss of MI5 has said he is "profoundly sorry" the Security Service did not prevent the Manchester Arena terror attack after Sir John's report concluded the May 22 2017 bombing might have been stopped if intelligence received months before had been acted on more swiftly.
"In my view, the fact that MI5 failed to stop him despite all of the red flags available demonstrates they are not fit to keep us safe and therefore not fit for purpose."
Richard Scorer, principal lawyer at Slater and Gordon, who represented 11 of the families at the inquiry, said: "Today's report has been deeply painful to read, but also eye-opening.
"But it is now very clear that there was a failure to properly assess key intelligence about Salman Abedi; a failure to put it into proper context, and – most catastrophic of all – a delay in acting on it.
"The failures exposed in this report are unacceptable."
The parents of students Liam Curry, 19, and Chloe Rutherford, 17, from South Shields, also spoke after the report was released.
Caroline Curry said: "We've sat through eight weeks at the Old Bailey and over two years here at the inquiry.
"From top to bottom, MI5 to the associates of the attacker, we will always believe you all played a part in the murder of our children.
"In this volume of the report, the chair has recognised that there were significant missed opportunities by MI5.
"They also identified a lack of information-sharing between the police and security services. We hope lessons really will be learnt this time."
Figen Murray, the mother of Martyn Hett, 29, who also died in the blast, said she accepted the apology today from MI5.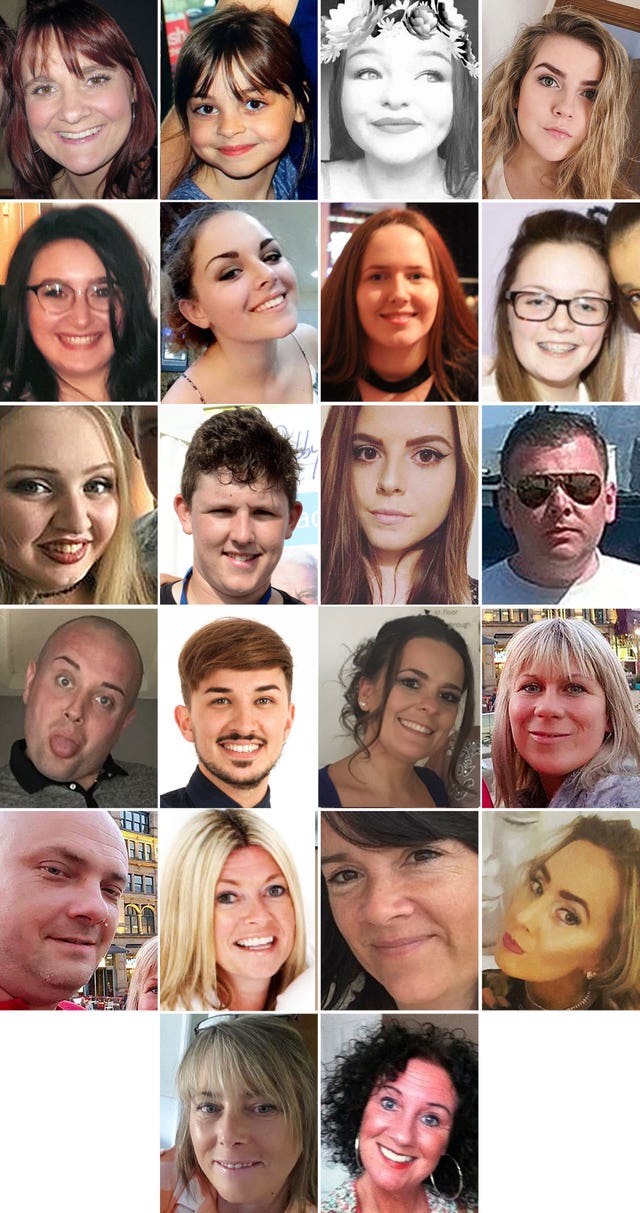 "But it didn't surprise me that there's yet another catalogue of errors and failings.
"I for one accept apologies because at the end of the day, I'm not excusing anybody making mistakes don't get me wrong, but these people are human beings and I'm sure nobody made any mistakes deliberately.
"Yes, it is difficult to hear things could have been different, but you know what, we can't turn the clock back.
"Martyn was such a people-loving person – he was full of life. He loved life. He was so full of fun and joy.
"I would do a disservice to his very nature if I became a bitter and angry person – I don't do anger and bitterness."