Michael B Jordan was praised for his journey "from man to god" as he was honoured with a star on the Hollywood Walk Of Fame.
The US actor and director said he was "humbled and grateful" to be receiving the honour, and acknowledged what the moment represented for the black community.
Jordan began his career under the direction of Ryan Coogler in the 2013 film Fruitvale Station, and the pair went on to work together multiple times, including on Marvel's blockbuster franchise, Black Panther.
Coogler also directed Jordan in two of the Creed films and produced the recent third instalment, Creed III, which was Jordan's directorial debut.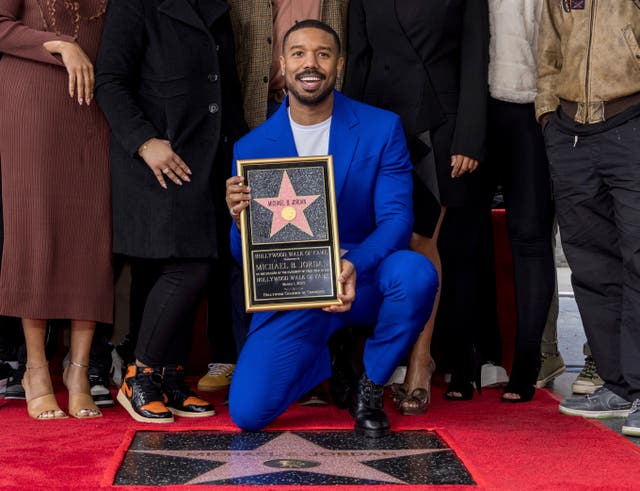 In a poetic speech, Majors compared Jordan's journey to the 12 labours of Hercules, saying he dealt with it "with a mythic effort and a god-like integrity".
"At the end (of the Hercules myth) he goes 12 rounds and the gods come down and they take him to Mount Olympus, and he transforms from man to deity from, temporary to eternal," he said.
"Today, brother, you go from man to god. You sit amongst Olympus."
Jordan praised both Coogler and Majors in his own speech, as well as thanking his family and reflecting on his own professional journey.
"I'm extremely humbled and grateful to be here," he said.
"It's not lost on me on how special this moment is and what this represents to our community. So, from the bottom of my heart, I want to say thank you.
"Growing up in Newark, New Jersey, the idea of receiving an honour like this was like a dream. But I've always been a dream chaser and never been afraid of hard work."
"I want to say thank you to my brother, Jonathan Majors, for joining me on this crazy journey, supporting me here today, getting me all teary-eyed.
"It was a true honour to watch you and your genius every day from behind the camera, and in a way, you made it harder for me to hop in front of the camera and sock you in the face every once in a while."
He added: "When you're constantly on a journey, (you) very rarely stop and smell the roses and take in the moments.
"I'm always moving on to the next thing (with) this fleeting feeling of time slipping away from me.
"For the first time in a really long time, I'm taking this moment in. Thank you."
Aside from his extensive body of work, Jordan has been recognised as an industry leader invested in bringing social change to Hollywood through his work and philanthropy.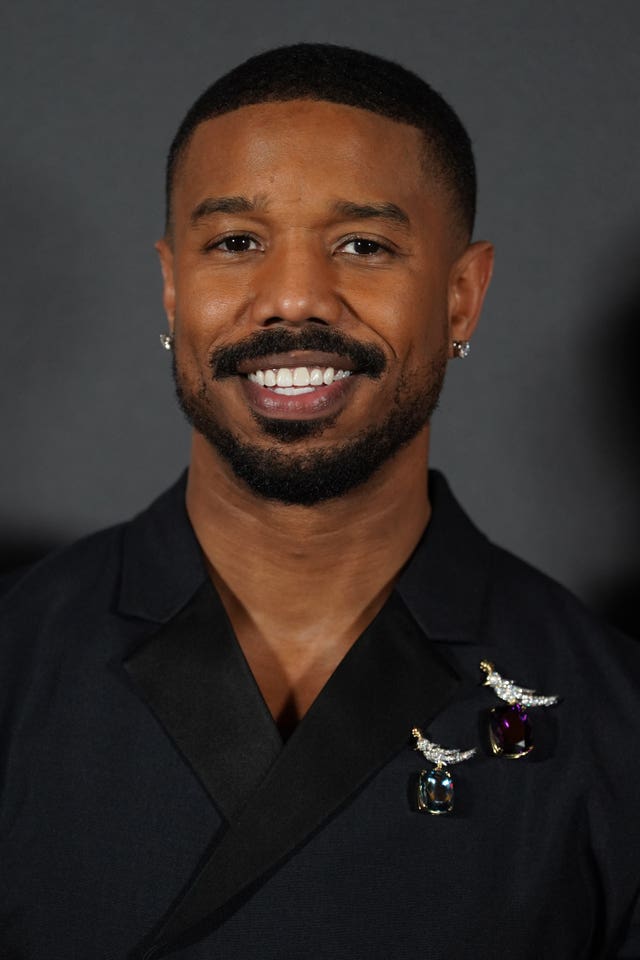 In 2019, with the support of the Obama Foundation and My Brother's Keeper, he launched the Outlier Society Fellowship, to help create more opportunities for under-represented backgrounds or communities.
Along with social justice organisation Color of Change, Jordan also launched the #ChangeHollywood initiative in July 2020, which began a roadmap to invest in anti-racist content and authentic black stories and talent.
He was named one of Time Magazine's 100 Most Influential People of 2020, as well as People's Sexiest Man Alive in the same year.
Awarded in the category of Motion Pictures, Jordan's star is the 2,751st on the Hollywood Walk of Fame.
It is located at 6201 Hollywood Boulevard.