Norman Scott has said the depiction of him in the TV drama A Very English Scandal, which explored his alleged affair with Jeremy Thorpe, was "very unkind".
The three-part BBC series told the true story of the late former Liberal leader Thorpe who was acquitted of conspiring to murder Scott after the former model claimed they had a relationship in the early 1960s when homosexuality was illegal.
Released in 2018, the series received critical acclaim and actor Ben Whishaw was awarded a Bafta, Emmy and Golden Globe for his portrayal of Scott.
"Ben (Whishaw) was being a very good actor, he had met me, he knew me, and I hoped that he would be me…
"I think it was very – I can say it because it's what I believe – it was a black comedy. It was very unkind. But Ben played me very well."
Reflecting on scenes from the drama, he added: "But I did not walk down the stairs of the Old Bailey saying that I am gay and queer and all this sort of thing. Because it's just not me. I'm not that sort of person.
"I scuttled away after I had given my evidence and went back down to Devon. I wasn't there to do that. It was unkind really. I was a caricature."
At the time, Whishaw said he felt a "connection" to Scott and wanted to "do him justice in his complexity and in his variety as a human being".
Whishaw added that he had met Scott, who wanted the series to be "done well" and for his side of the story "to be told properly".
Hugh Grant took on the role of Thorpe and received a number of award nominations for his portrayal.
Reflecting on Grant's depiction of Thorpe, Scott said: "It was sinister. He was brilliant.
"I mean, he wasn't very kind to me but I didn't mind.
"It upset me actually because he looked so like him and he got his mannerisms."
He added: "And do you know what was amazing? I'm not particularly fond of Hugh Grant but I think he's the most wonderful actor.
"He learned to play the violin for that part in the film where he played with his mother on the piano, which is amazing.
"Very, very clever. But not a very nice person."
The series was based on the book of the same name by author and former arts editor of the Evening Standard and Sunday Telegraph John Preston.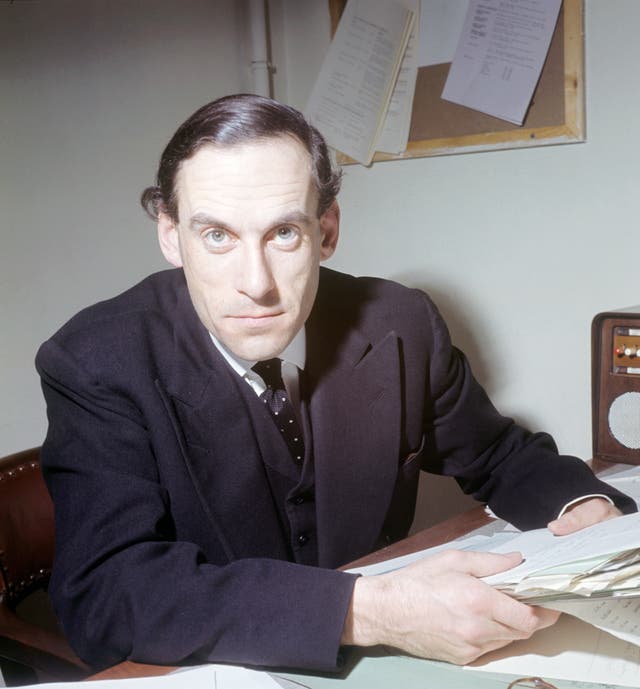 He had a glittering political career, helping to revive the party, and was tipped to become a future prime minister.
But his life became inextricably linked with Scott, who claimed they had a homosexual relationship.
Thorpe consistently and vigorously denied the fling, but was accused of ordering Scott's murder – having become concerned about his political career taking a hit as a result of the claims.
There was intense interest in the Old Bailey trial, in which Thorpe was charged with conspiracy and incitement to murder Scott.
The jury took 52 hours to acquit the politician, along with his close friend David Holmes, a one-time deputy treasurer of the Liberal Party, and two South Wales businessmen John Le Mesurier, and George Deakin, a nightclub owner.
Following the case, Thorpe, who was 50 at the time, withdrew into the privacy of his home and family and effectively cut himself off from public life amid ailing health.
He died in 2014 after suffering from Parkinson's Disease for more than three decades.
Norman Scott's full interview on the Wondery podcast, British Scandal: Jeremy Thorpe, is available from Wednesday on all podcast services.