Mackenzie Crook said his family are "clutching at straws" a week after the disappearance of his sister-in-law but they remain "determined and driven" to find her.
Laurel Aldridge, 62, who is the older sister of Mr Crook's wife, was reported missing from her home in Walberton, in the Arundel area of West Sussex, on Tuesday February 14.
British actor Mr Crook, who is known for roles in The Office, Pirates Of The Caribbean and Worzel Gummidge, said her disappearance has been "agonising" for the family.
He said: "It's a week now, it was this time last Tuesday that she left the house with nothing but the clothes she was wearing, no keys, money, phone, and she's not been seen since.
"I'm here at Slindon cricket ground which was the last positive sighting we had of her and that was a week ago, since then, nothing.
"She was diagnosed with cancer last year and she missed her fifth chemo session last Tuesday and we think that's what has triggered some sort of crisis in her and she's gone off for a long walk somewhere… we are really clutching at straws now after a week."
Mr Crook said he has seen "nothing but determination and stoicism" from the family during the search.
"They've all gathered together and they are just driven to try and get Laurel back safely. At the moment everyone is containing their emotions, I'm sure the time will come for that later but right now everyone is very determined and driven," he said.
"We've got a strong suspicion that she is in the local area but that's just a hunch we're going on. We can't imagine that she has gone very far afield."
Sussex Police previously said it may have information which could place her last known location, and to reach this destination Mrs Aldridge may have crossed busy roads including the A27 and A29.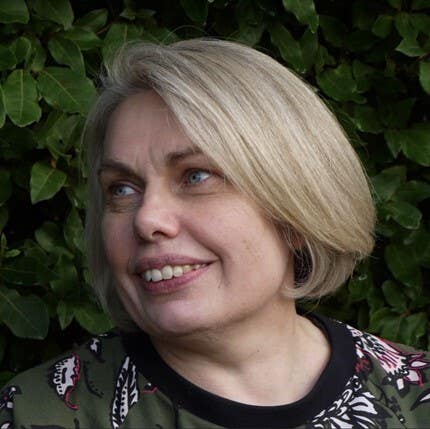 "We have been combing the woodlands for a week now, we can only think she has hopefully taken shelter in a back garden, in a shed, in an outhouse, that's what we're hoping.
"We are asking people to check all of those places in their garden even if they've done it before to go back and check again.
"Now we are also asking people to check dashcam (footage) because there are specific roads the police think she may have crossed in that time."
Mr Crook added that Sussex Police have been "brilliant" in their efforts to find missing Mrs Aldridge, sending helicopters during the day and night.
He said: "The friends and family have all gathered, we are all doing our search but very much co-ordinated with the police who are doing everything they can, we are very grateful to them."
Mrs Aldridge is described as being around 5ft 4in with grey/blonde highlighted hair and sometimes wears glasses.
She was last seen wearing a turquoise fleece, a maroon tartan scarf and brown hat. She also had a grey puffer jacket with her which she is likely to have been wearing.
Drivers are asked to report to Sussex Police online or via 101 if there is someone who matches her description in their footage.