Leiji Matsumoto, the anime creator known for Space Battleship Yamato and other classics using a fantastical style and antiwar themes, has died aged 85.
His manga works Galaxy Express 999 and Space Pirate Captain Herlock were adapted into television anime series in the 1970s and became huge hits in and outside Japan.
Matsumoto, whose real name was Akira Matsumoto, died of acute heart failure in a Tokyo hospital on February 13, his office, Studio Leijisha, said on Monday.
Born in the south-western city of Kurume, Matsumoto started drawing aged six and rose to fame with Otoko Oidon, a manga series telling the story of a poor man from southern Japan who lives in a boarding house in Tokyo and struggles to balance work and studying.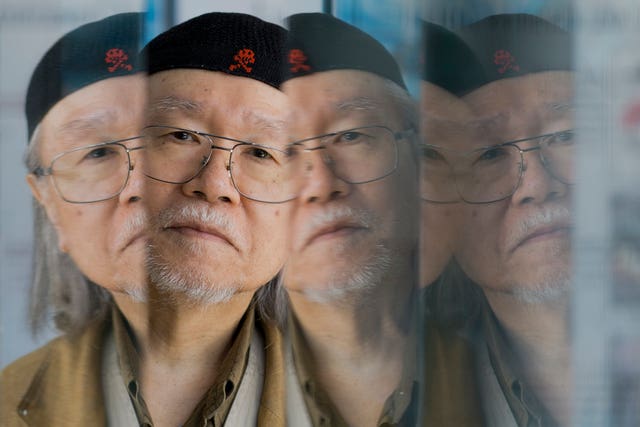 His antiwar theme comes from his father, an elite army pilot who returned from Southeast Asia and taught his son that war should never be fought.
In an interview with Japan's NHK television in 2018, Matsumoto recalled seeing his father apologise to the mothers of his subordinates for not being able to bring them back alive. His father also told Matsumoto that one had to be a demon to not think an enemy has a family.
"War destroys your future," Matsumoto said in the interview, noting that many talented youths who might have contributed to "the civilisation of mankind" were killed during war.
"I was told by my father that any life is born in order to live, not to die," Matsumoto said. "I think we should not be wasting time fighting on the Earth."
Matsumoto received several cultural and arts awards from the Japanese government, and the Knight of the Order of Arts and Letters from France.
Matsumoto's daughter Makiko Matsumoto, who heads the studio, said in a statement released on Twitter: "Manga artist Leiji Matsumoto set out on a journey to the sea of stars. I think he lived a happy life, thinking about continuing to draw stories as a manga artist."