The 2023 Bafta film awards provoked the return of the "so white" controversy on Twitter as online users criticised a lack of diversity among the event's winners.
The Baftas drew an average audience of 2.6 million viewers, with a peak of 3.5 million, when they aired on BBC One on Sunday, overnight figures showed.
The awards at London's Royal Festival Hall delivered a mix of historic moments but also left milestones yet to be reached, sparking widespread criticism online over the lack of diversity among winners.
Sky News presenter Saima Mohsin tweeted: "I watched clips of the #BAFTAS and didn't see a single black or brown person win.
"Not because they're not white but because they're good, really good and the best. In so many categories. Overlooked and ignored time & again.
"So depressing. Unconscious bias & systemic. #BaftasSoWhite."
The nominations were some of the most diverse in the event's history, with half the nominees for leading actress and supporting actress being non-white.
However, the wait continues for the winner of best actress to come from an ethnic minority background as Cate Blanchett scooped the prize for her performance as a conductor facing misconduct claims and psychological conflict in Tar.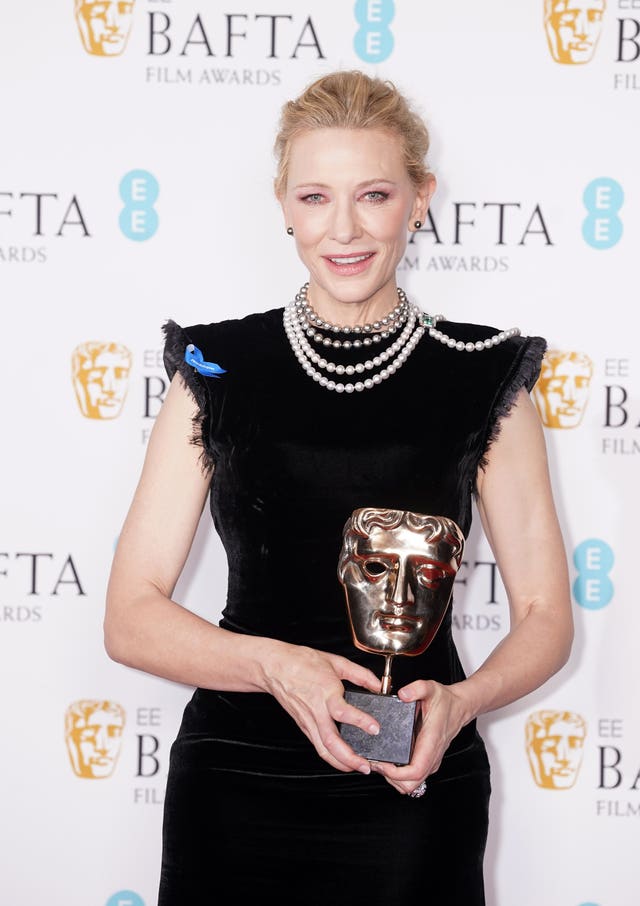 This year nearly four in 10 Bafta nominations went to non-white performers, the second highest proportion on record, however these were not converted into prizes during the ceremony on Sunday.
Users on Twitter were utilising the hashtag BaftasSoWhite following the OscarsSoWhite hashtag which started trending in 2015 and 2016, when there were no non-white performers recognised.
The hashtag returned when the nominations for the 2020 Bafta film awards also featured no non-white actors in the four main acting categories, and an absence of female directors.
Bafta subsequently announced a raft of changes to its film awards in response to a lack of diversity.
"Prior to it…there were a number of articles about how the nominees have become more diverse and so there was a kind of expectation with a renewed ceremony that that would be reflected.
"That really symbolic moment was when the best film award came on and you looked at the whole group and it was completely white faces apart from the presenter.
"It's painful because there's a sense people of colour and allies are always thinking that we're making progress and given there was a whole hoo-ha three years ago about BaftasSoWhite and the whole range of claimed initiatives to make things different, when the end result is no change at all."
Mr Addy, who is former chief adviser to BBC News, said it was "incredibly painful" to see the group winners picture in which he describes "not one black face, not one Asian face".
He added: "It's painful because for an industry which has a desire to be embracing, inclusive, creative, engaging – to literally shut out a whole section of the population, it is painful to see because you think in this day and age, how is that possible?
"It could be an image from the 1950s."
The awards ceremony on Sunday also saw cinematography remain a men-only zone as Mandy Walker, who was only the second woman to be nominated in this category for her work on Elvis, lost to James Friend who shot All Quiet On The Western Front.
The German language anti-war epic, directed by German filmmaker Edward Berger and based on the 1929 novel of the same name by Erich Maria Remarque, scooped seven prizes at the Bafta film awards, including best film and best director.
It also broke 1988 Italian coming-of-age drama Cinema Paradiso's record for the highest number of Baftas for a foreign language film.
It was a disappointing night for The Banshees Of Inisherin, which had 10 nominations but emerged with only four wins.
However, these included best supporting actor and supporting actress for the film's Irish stars Barry Keoghan and Kerry Condon respectively.
Baz Luhrmann's biopic Elvis also secured four wins, with its star Austin Butler beating favourite Colin Farrell to the best actor gong in a shock decision from the voting academy.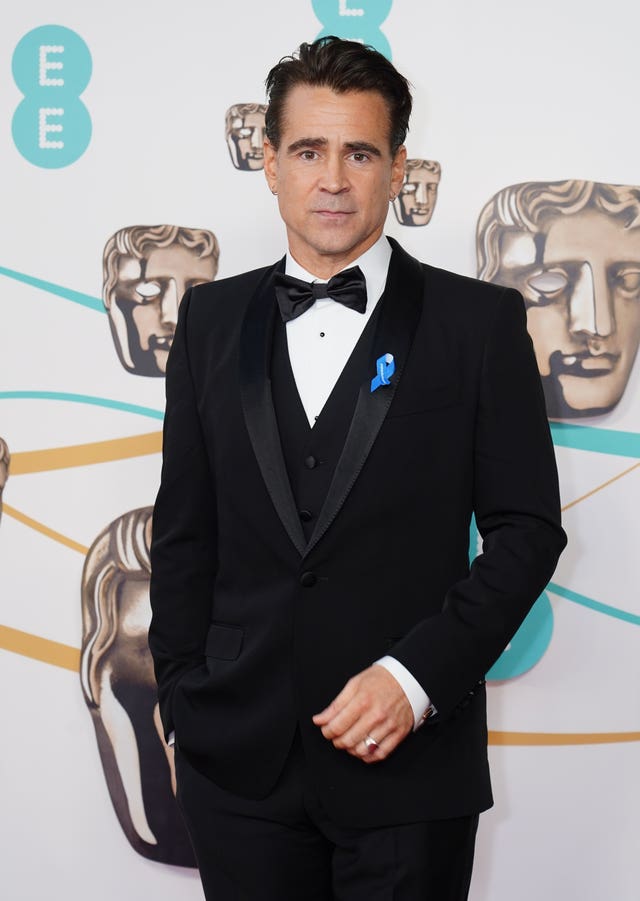 Everything Everywhere All At Once had an even more disappointing night, securing only one Bafta – for best editing – out of 10 nominations.
It was also a lacklustre night for British veterans behind the scenes.
Sir Roger Deakins missed out on best cinematography for Empire Of Light while Jenny Beavan failed to secure the gong for costume design for Mrs Harris Goes To Paris.
Bill Nighy lost out to Butler in the leading actor category for his performance in Living.
Last year's rising star award winner, No Time To Die actress Lashana Lynch, presented this year's trophy to Emma Mackey.
Mackey was encouraged to the stage by her smiling Sex Education co-star Aimee Lou Wood, who also received a nomination in the category.
Oscar-winner Kotsur was delivering the announcement by sign language before a miscommunication resulted in Mulligan's name being said for her performance in She Said.
The announcer quickly corrected themselves and said Condon was the winner for Banshees.
Ceremony host Richard E Grant joked later that he had a defibrillator for Mulligan after the shock of her name being called and then changed.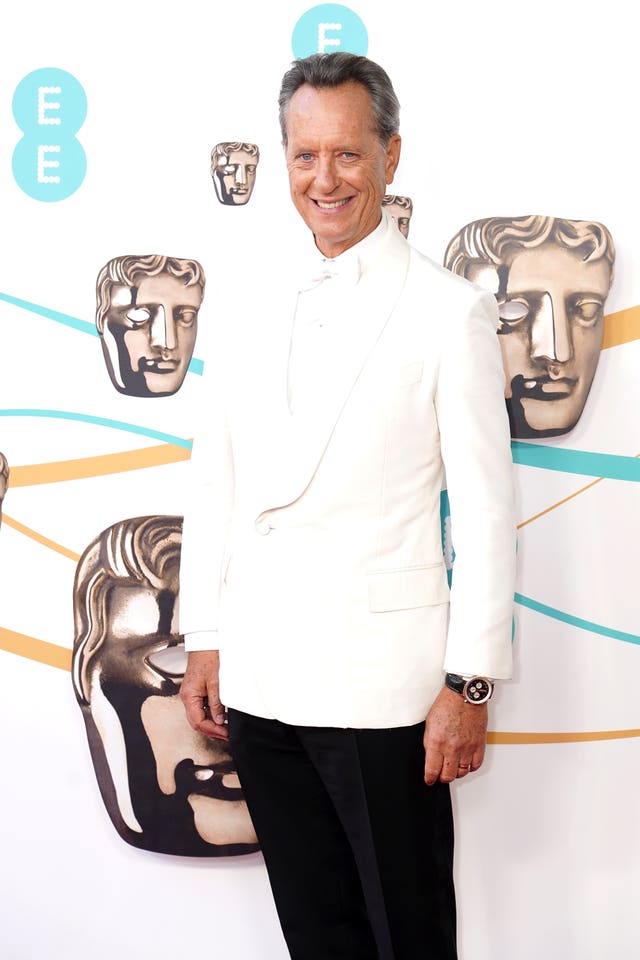 The Boy, The Mole, The Fox And The Horse by Charlie Mackesy won the Bafta for best British short animation.
Best costume design went to Catherine Martin for the biopic Elvis, with her husband, the film's director Baz Luhrmann, accepting in her place.
Jamie Lee Curtis and Anya Taylor-Joy presented the outstanding debut by a British writer, director or producer to Charlotte Wells for Aftersun.
Singer-songwriter Joan Armatrading also made a surprise performance on stage alongside reigning Mercury Prize winner Little Simz.