Molly Goddard presented a much more wearable version of her style at London Fashion Week.
Goddard has made a name for herself with voluminous, tulle-heavy dresses, and her latest offering – shown in London – featured a more pared-back aesthetic.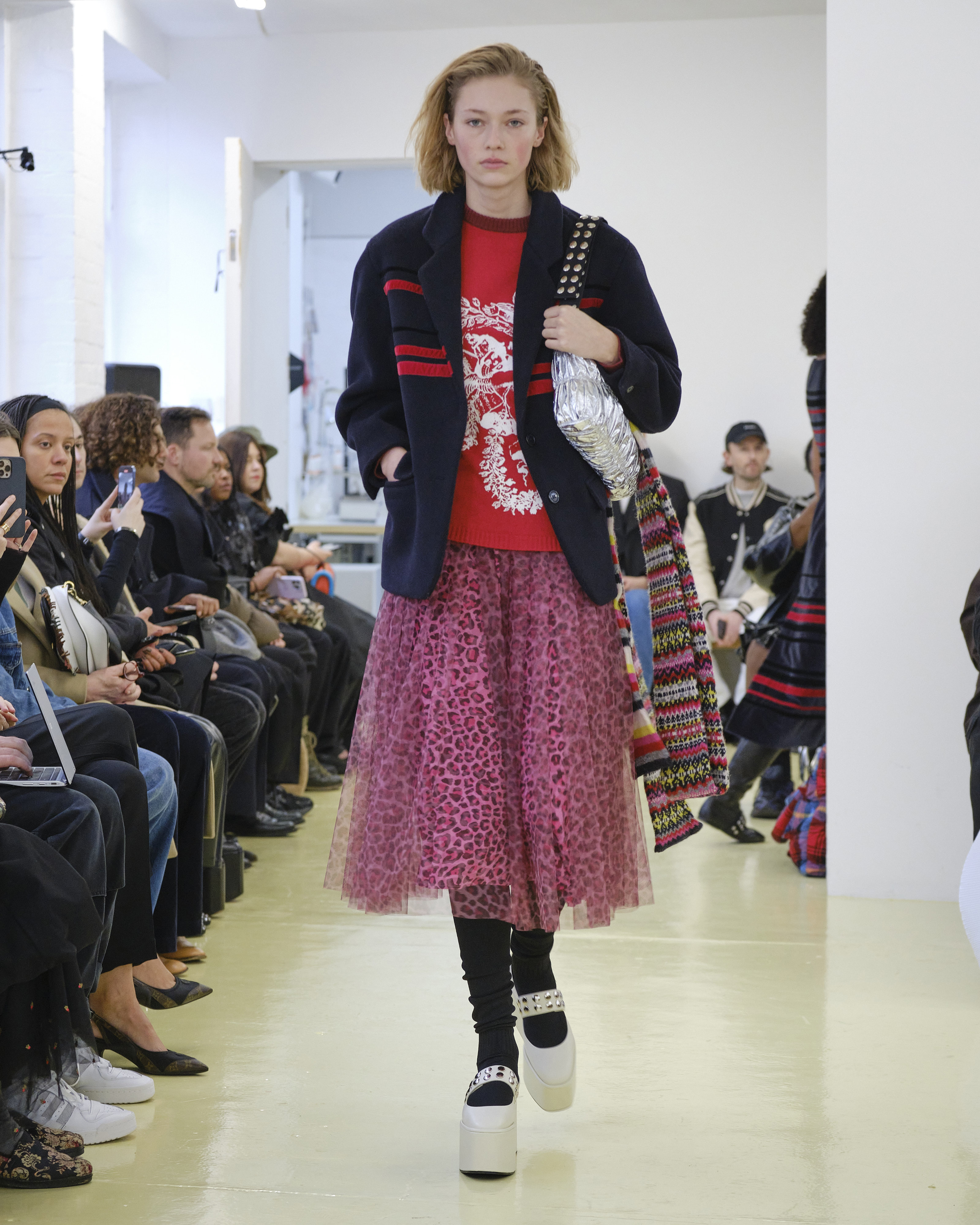 She said her inspiration for much of the collection was based on nostalgia, looking back at some of the pieces of clothing she owned as a child and teenager – including leopard print jeans and sporty knitwear.
In fact, knitwear was prominent throughout the collection, in muted tones with pops of coloured stripes.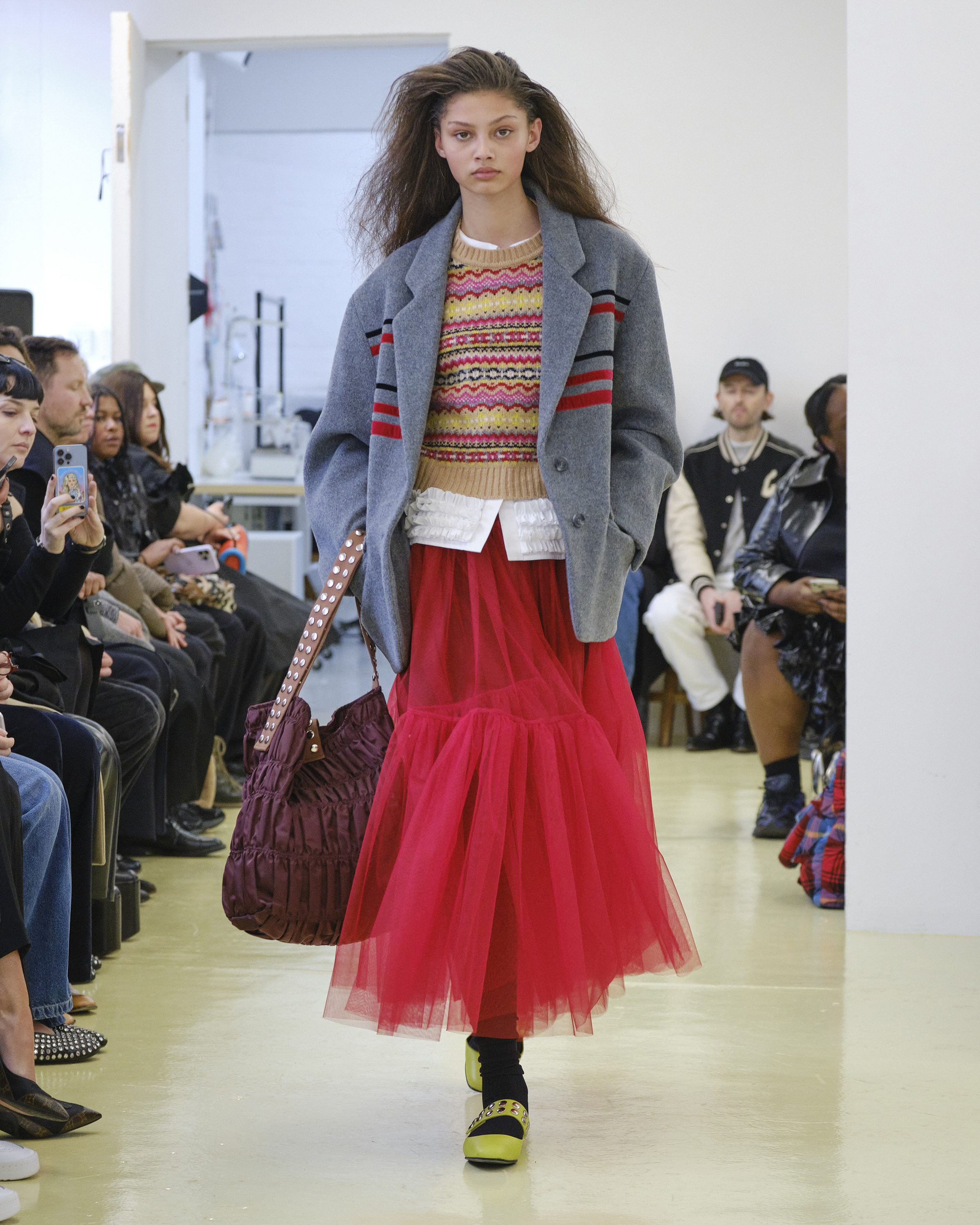 Goddard's signature tulle was still present, but in a more subdued form. There were single-layered tulle dresses, as well as skirts with dedicated panels, making for a less maximalist approach.
While there were fewer big gowns than Goddard's audience might be used to, there were still some dresses that could work for the red carpet.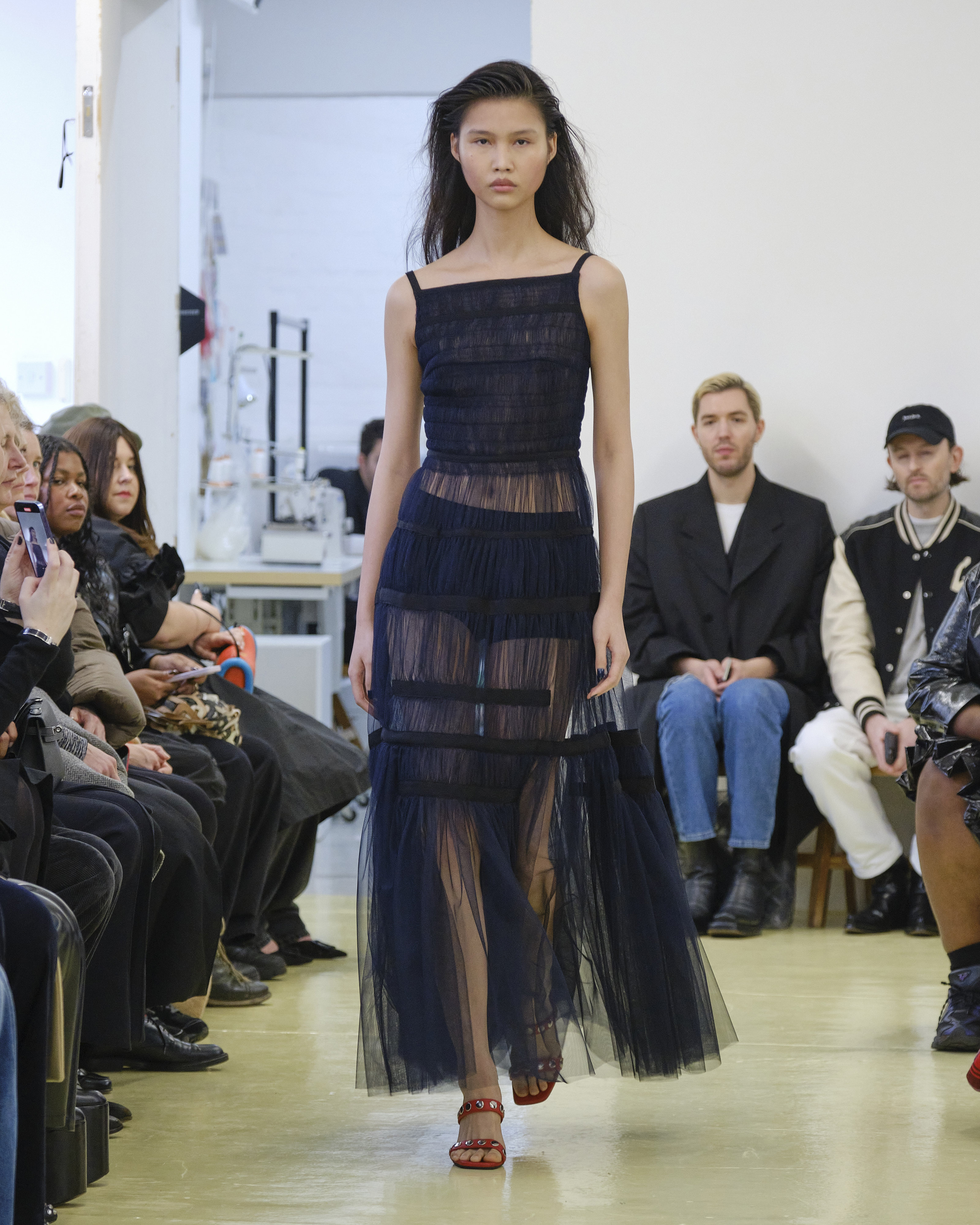 The designer's first big pop culture moment came in 2019, when she dressed Jodie Comer's character Villanelle in an extravagant pale pink gown for an episode of Killing Eve.
She made a further splash in 2022, when Harry Styles announced his new album, Harry's House, in a head-to-toe Goddard look, made up of a white T-shirt with a Peter Pan collar, wide-legged jeans and ballet pumps.