Stella Stevens, a prominent leading lady in 1960s and 70s comedies perhaps best known for playing the object of Jerry Lewis's affection in The Nutty Professor, has died aged 84.
Stevens' estate said she died on Friday in Los Angeles after a long illness.
Born Estelle Caro Eggleston in Yazoo City, Mississippi, in 1938, she married at 16 and gave birth to her first and only child, actor/producer Andrew Stevens, in 1955 when she was 17, and divorced two years later.
She started acting and modelling during her time at Memphis State University and made her film debut in a minor role in the Bing Crosby musical Say One For Me in 1959 but she considered Li'l Abner her big break.
"The head of publicity at Paramount basically made me a worldwide sex symbol," Stevens told FilmTalk in 2017.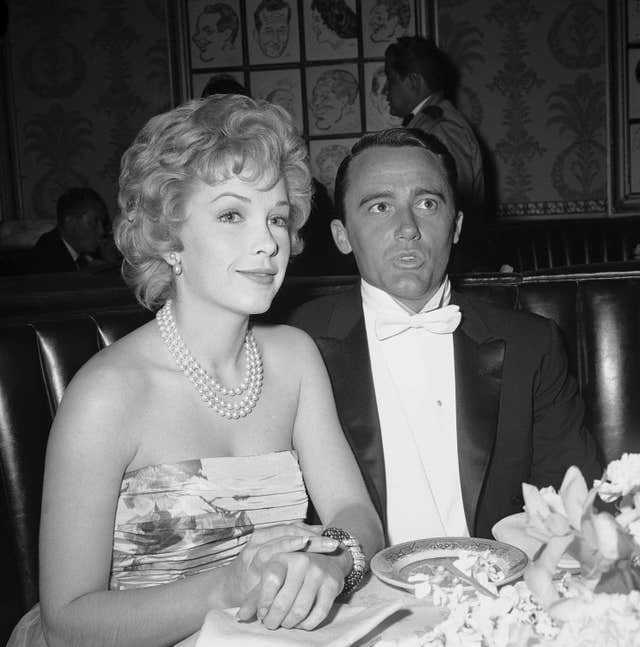 Soon after, she won the New Star Golden Globe, was named Playboy's Playmate of the Month and got a contract with Paramount Pictures, leading to film work and Girls! Girls! Girls! with Elvis Presley, which she only agreed to do because she was promised to a Montgomery Clift movie if she did.
It was a miserable six days of filming, she said, due to the temper of director Norman Taurog, though she said Presley was nice. The Clift picture did not pan out either, at least with her promised co-star. It turned into John Cassavetes' Too Late Blues with Bobby Darrin.
"Bobby was a very fine actor, but as you can imagine, he was no Montgomery Clift," she said.
Next came The Nutty Professor as Lewis's student, Stella Purdy, who he is infatuated with.
"Jerry Lewis had told the bosses at Paramount he wanted to cast the most beautiful ingenue working at the studio — or something like that — and so I got the gig," she said. "We all tried to make the characters he had created in the script special, wonderful, unique — and if you ask me, I do believe that's why the film still holds up after all those years."
At Columbia Pictures, she appeared in The Secret Of My Success, The Silencers and Where Angels Go Trouble Follows, as a nun opposite Rosalind Russell.
Other notable roles include Slaughter, with Jim Brown, the Sam Peckinpah television film The Ballad Of Cable Hogue and The Poseidon Adventure in which she played Linda Rogo, Ernest Borgnine's character's wife.
Stevens worked steadily in television in the 1970s and 80s, appearing in the pilots for Wonder Woman, Hart To Hart" and The Love Boat and in series like Night Court, Murder She Wrote and Magnum, P.I.
In 2017, she said that her favourite director that she worked with was Vincente Minnelli on The Courtship Of Eddie's Father, from 1963. She also directed several films, the documentary An American Heroine, which never got distribution, and The Ranch. She retired in 2010.
In an interview in 1994, Stevens said that she worried that she did not succeed in bringing out the best in her directors and that her ambitions changed.
"I wanted to be like my favourite actresses: Greta Garbo and Marlene Dietrich. I wanted to be like a burst of youth and then when I got a little crow's feet or age, I'd be off the screen," she said.
"But I also had the plan of being a director … I saw (Bob Hope) at 83 cracking jokes and having fun. I said then that I never wanted to quit. I want to be like this man. I want to go on forever. I want to die on a movie set."