Paris Hilton says she and other young female celebrities including Britney Spears and Lindsay Lohan were mocked in the media and by the entertainment industry "for sport".
The US socialite and businesswoman said she had been "villainised" in the noughties for being a "young girl discovering life".
In a new interview with Harper's Bazaar, Hilton, who is the granddaughter of Hilton Hotels founder Conrad Hilton, discussed her life of scrutiny, relationships and motherhood.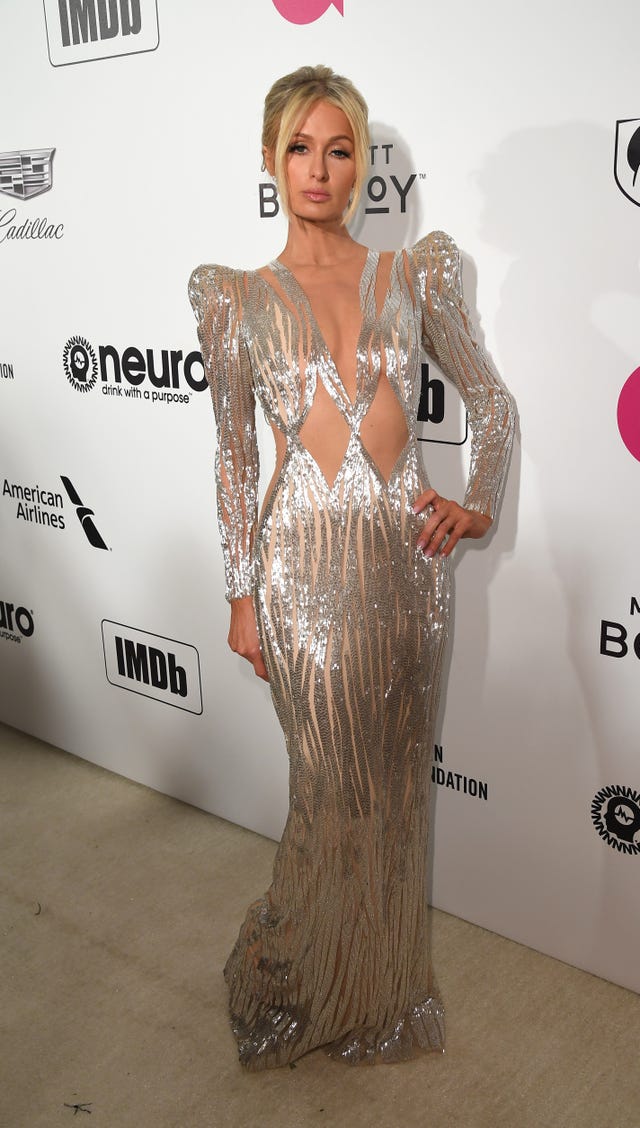 She was mocked by comedian Sarah Silverman at the MTV Movie Awards and talk show host David Letterman over the incident, although both have since apologised.
"The way that I was treated – myself, Britney, Lindsay, all of us – it was a sport," she told Harper's Bazaar.
"We were just young girls discovering life, going out to a party. And we were villainised for it."
Hilton recently announced the birth of her first child, which was reportedly born by surrogate, with partner Carter Reum.
She posted a close-up picture of a baby gripping a thumb to her Instagram, with the caption: "You are already loved beyond words."
The pair got married in 2021 and Hilton said she was "finally getting what I deserve" with Reum.
"I just feel like after all the hell I've been through, I'm finally getting what I deserve, which is someone I can trust and someone to build a real life with," she said.
She revealed that on the day her son was born, she had donned a brunette wig and a hoodie, checking into the hospital under a different name – in an attempt to keep the baby's birth a secret.
"My entire life has been so public," she told Harper's Bazaar.
"I've never had anything for myself. We decided that we wanted to have this whole experience to ourselves."