The BBC director-general has reportedly said it is "truly amazing" that UK households are "happy" paying a forced licence fee.
The Daily Telegraph reported that Tim Davie told staff members that the broadcaster had "better budgets than some commercial operators", which he described as "glorious".
"It's truly amazing what we're pulling off, by the way," Davie said, according to the paper.
"That most households are pretty happy paying a licence being a forced payment. It's amazing what we're pulling off."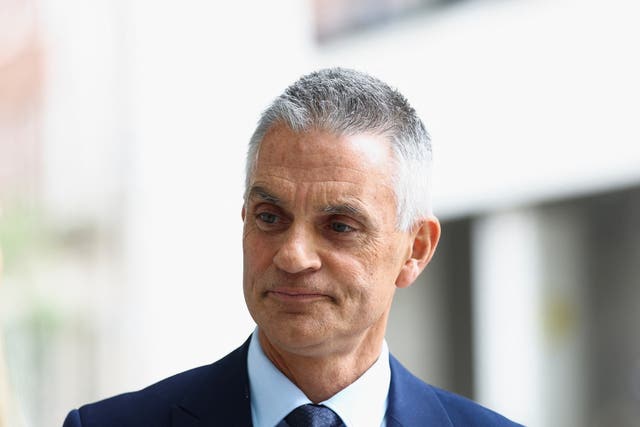 Former culture secretary Nadine Dorries announced last year that the licence fee would be frozen at £159 for the next two years until April 2024, saying she wanted to find a new funding model before the current deal expires in 2027 as it is "completely outdated".
Mr Davie made the remarks during a one-hour meeting with a regional team within the BBC held on Tuesday, with The Daily Telegraph quoting "snippets" from a recording.
He also is reported to have cautioned staff about the BBC's "message to the outside world" and the public perception that the organisation was "the cat with the cream".
Mr Davie also claimed that rival broadcasters ITV and Sky were "in crisis", reportedly telling staff: "Our budgets are slightly better than some of the commercial operators and the lovely thing is we can play long term as well, we don't need to make a profit on everything, which is glorious."
A BBC spokesperson said: "Tim Davie has been speaking to teams across the BBC about the organisation's strategy, alongside taking questions from staff.
"It's not unusual for these topics – among many others – to be raised in internal discussions.
"In talking with BBC teams, Tim regularly discusses the privilege of having the licence fee; the continued need to deliver outstanding content and distinctive journalism; the challenging circumstances facing the media industry, including the BBC; and, the fact that the BBC can take creative risks that are harder for others to do.
"The commercial media sector generally pays staff more than the BBC does. However, many people work at the BBC because they believe in public service and have access to great opportunities."