Kevin Hart has said he will never stray away from the world of comedy as he feels laughter is "important" to provide relief in dark times.
The comedian and actor, 43, started out in stand-up and has now starred in a host of comedies including 2014's Ride Along with Ice Cube and 2016's Central Intelligence alongside Dwayne Johnson.
In his upcoming film Die Hart, Hart will portray a fictionalised version of himself where he tries to pivot from comedy wingman to action movie star.
"The world can be dark at times. There's a heavy weight that a lot of people have on their backs, on their shoulders, and sometimes the weight is lifted with a refreshing laugh.
"So those that can provide it or give a service to provide it, we're just needed. We're important.
"So I will never stray away from the world of comedy, because I know how important laughter is. It really does heal."
In the film, Hart's character attends an action-hero school run by Ron Wilcox, who is played by John Travolta.
Here he attempts to learn the ropes on how to become one of the industry's most coveted action stars.
Hart revealed he is a "Big Travolta fan" but that he does not get easily starstruck by fellow celebrities, with the exception of the time he met US professional wrestler Ric Flair.
He added: "When I saw John Travolta, first thing I did as soon as I saw him, punched him in the stomach.
"I was like 'It's gonna be like this every day'."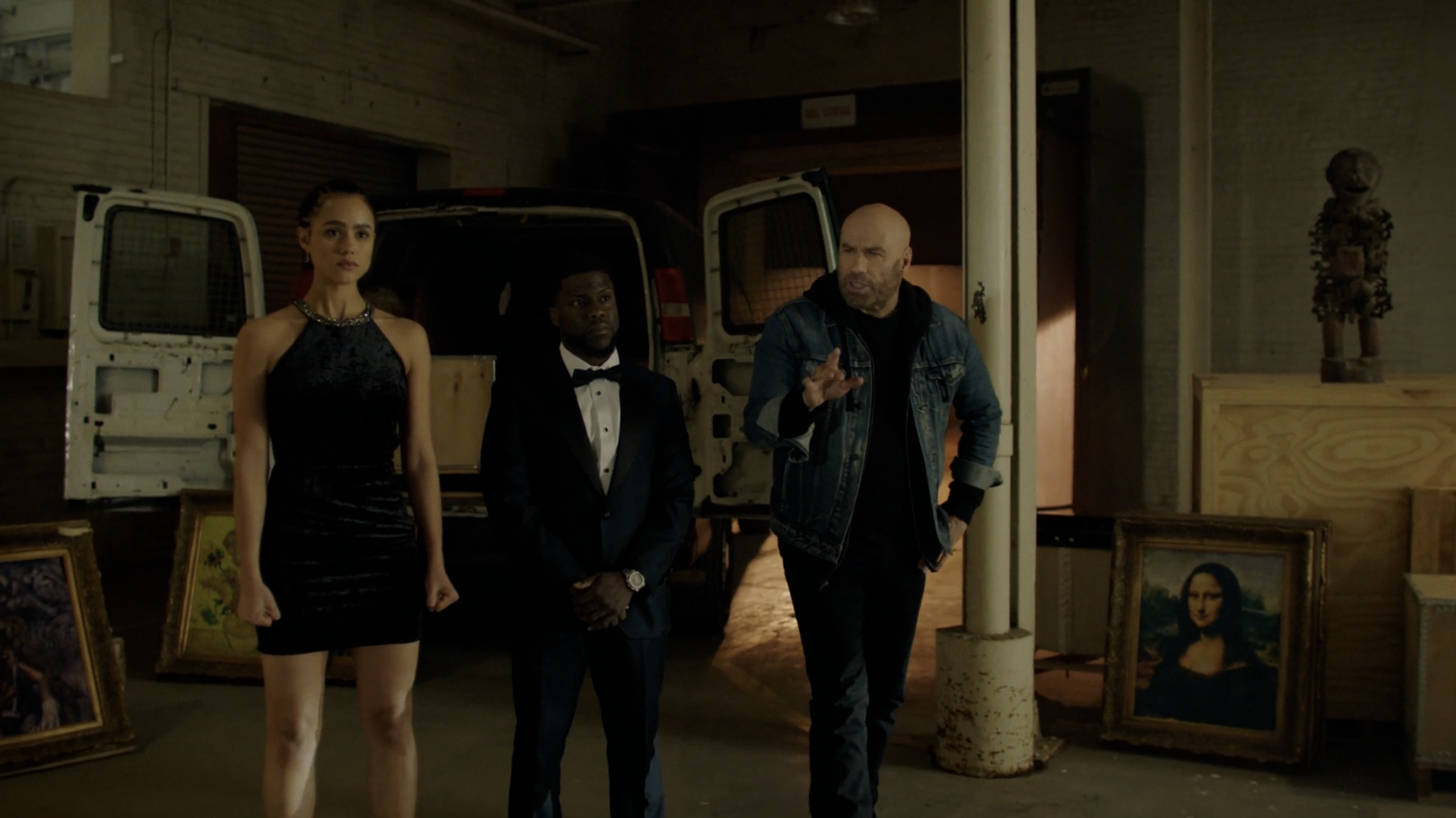 Directed by Eric Appel, who has behind Brooklyn Nine-Nine, and written by Derek Kolstad, Die Hart the movie reimagines the original 10-episode 2020 series of the same name into a feature film format.
Hart said what he enjoyed about this project was "grounding the character", he explained: "You've got to play a yin and yang a little bit, there is the ridiculous side of what's going on but if you believe the ridiculousness then it no longer seems to be ridiculous.
"So for me, that was a lot of fun. Just getting to do a lot of things that I can't normally do.
"Some of the projects that I do, this one gave me the playground, do it all."
The film will be available to stream on Prime Video from February 24.