An album which had every trace of its existence deleted other than the original tape which was buried on a Scottish island is set to tour the country after being found by two determined music fans.
Erland Cooper hid the only copy of his upcoming album, Carve The Runes Then Be Content With Silence, in Orkney in spring 2021, deleting all digital files and leaving only a treasure hunt of clues for fans and his record label alike.
It remained underground until Victoria and Dan Rhodes, from Kirkwall, finally solved the mystery and unearthed the recording in Stromness last autumn.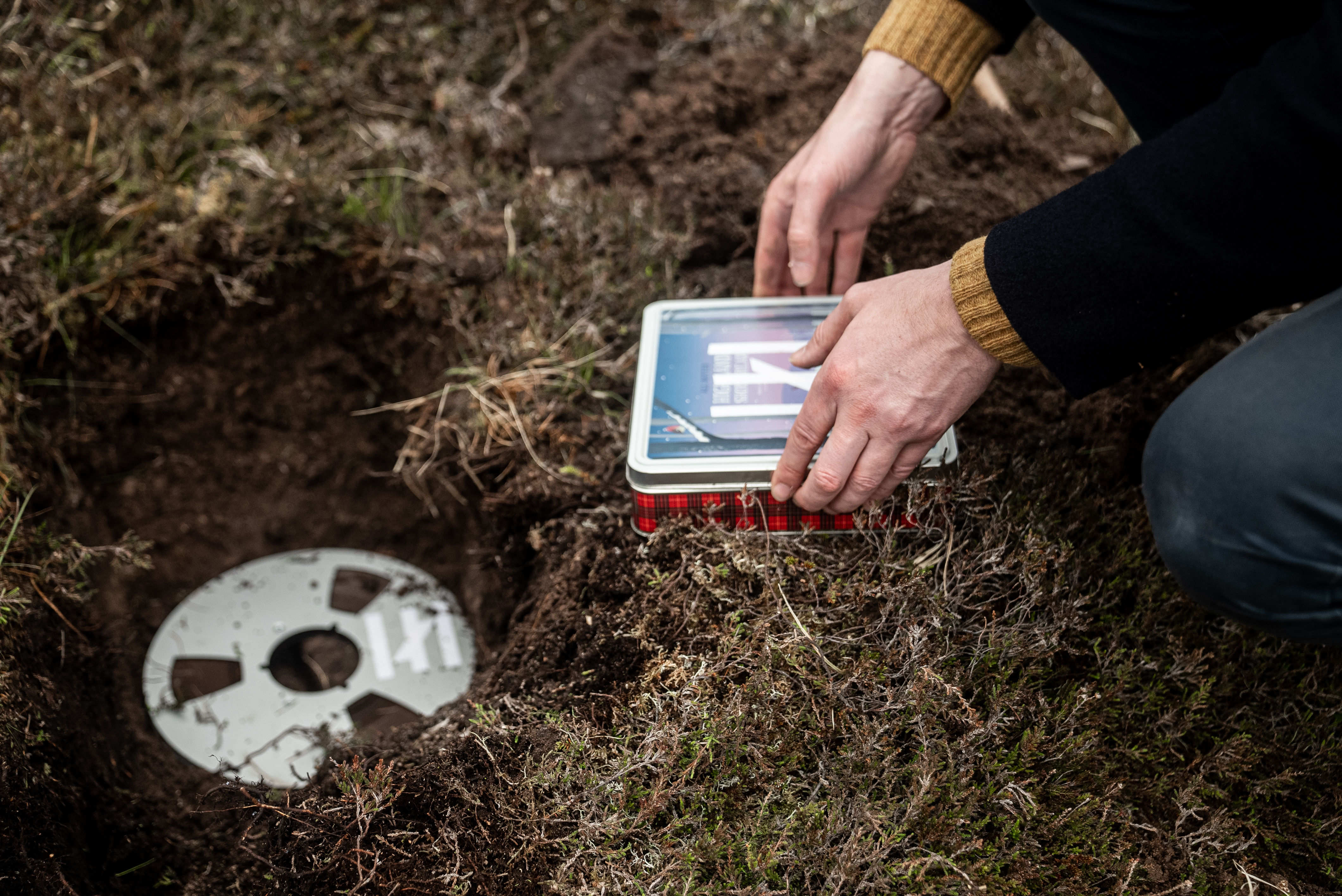 He vowed that if nobody found the tape, he would dig it up himself and release the music in 2024, no matter how altered the recording was.
But after being unearthed by the couple, the album will begin a tour of the country's record shops before arriving at the Barbican, in London, on June 8 next year.
There, the album will be played for the first time.
Orkney-based Cooper wrote the soundtrack for the floral transformation of the Tower of London as part of the Queen's Platinum Jubilee celebrations last year.
Music For Growing Flowers accompanied millions of flowers which were planted in the Tower's moat.
Cooper, whose music is inspired by the history and landscape of Orkney, said his latest album was a "meditation on value, patience and time, as well as the often disposable nature of music".
He added: "It seems fitting to me that the tape will slowly return and dry out between Orkney and London, in those safe havens of record shops that bring value to mine and my peers' work.
"People can see the tape with all its artefacts: the stone, the score, the violin, but not yet hear it until 2024 as planned.
"This honours all the virtues of the project.
"It feels like there is value in having to wait just a little bit longer for this one copy to be heard. From darkness to light and the kindness of strangers who found it."
The tape will begin its tour at the most northern record shop in the UK, Orkney's Grooves Records, before it heads to Assai in Dundee, Monorail in Glasgow and Assai in Edinburgh.
Neil Stevenson, of Grooves Records, said: "We are so delighted to be the first record shop on the display box tour, it has been such an interesting project so far and it's just great that Erland wants people to go and value record shops, to check out the album on its drying out process in person."
After the Scottish leg of the tour, it will head south of the border, with Cooper set to deliver the items to each record shop in person.