Dances With Wolves actor Nathan Chasing Horse, who is accused of sexually abusing Indigenous women and girls for decades, has been charged with federal crimes – adding to a growing list of criminal cases against him.
The 46-year-old, who was arrested in Nevada last week, now faces two counts of sexually exploiting children and one count of having child sexual abuse material, according to a criminal complaint filed on Wednesday afternoon.
Authorities allege Chasing Horse filmed sex attacks.
The federal charges came hours after a state judge granted 300,000 US dollar (£247,915) bail to Chasing Horse, who has been in Las Vegas police custody since his January 31 arrest near the home he shared with five wives.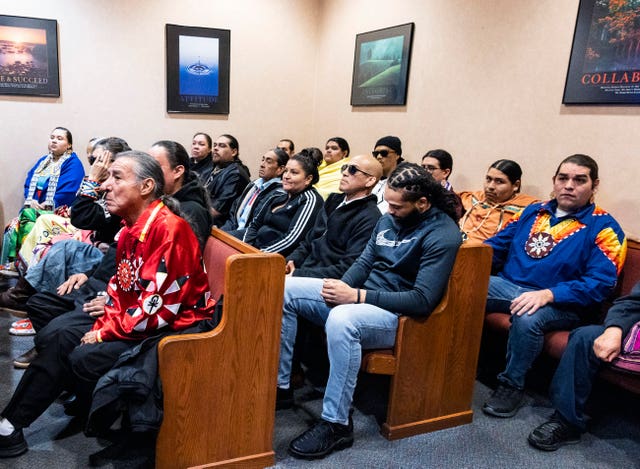 They cheered and celebrated the judge's decision as they left the court building, waving signs which translate to "justice for Chasing Horse".
Now if he posts bail, he is likely to be taken into federal custody.
In state court, Chasing Horse is charged with eight felonies, including sexual assault, sex trafficking and child abuse. He has not entered a plea.
Canadian police in British Columbia confirmed this week they also are pursuing a criminal case against the former actor, who is known for his portrayal of Smiles A Lot in Kevin Costner's 1990 Oscar-winning film.
He is accused in a 2018 sexual assault in the British Columbia village of Keremeos near the Washington state border.
Authorities in Nevada say his crimes date to the early 2000s and stretch across the United States and into Canada.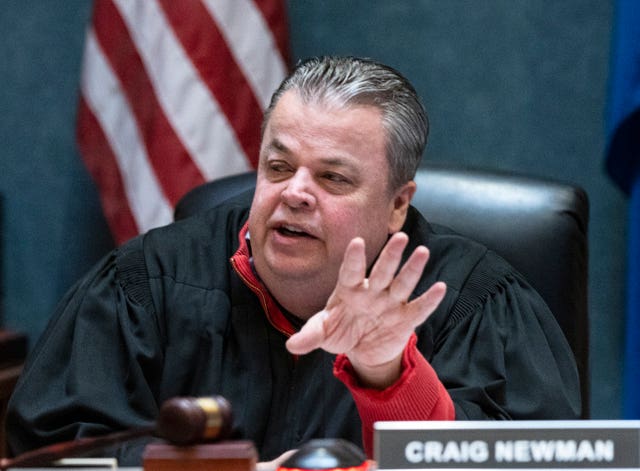 His public defender Kristy Holston did not immediately respond on Wednesday evening to a request for comment.
At his bail hearing on Wednesday morning, Clark County chief deputy district attorney William Rowles told the judge Chasing Horse should remain in custody because he was "grooming" girls to replace his older wives at the time of his arrest.
"There is evidence that this individual is still in the process of grooming young children to replace the others as they grow up," Mr Rowles said.
Nevada authorities have described Chasing Horse in more than a hundred pages of court documents as the leader of a cult known as The Circle, whose followers believed Chasing Horse, as a "medicine man", could communicate with higher beings.
Police say he abused that position to physically and sexually assault women and girls and take underage wives.
At its peak, Mr Rowles said, The Circle had about 300 members.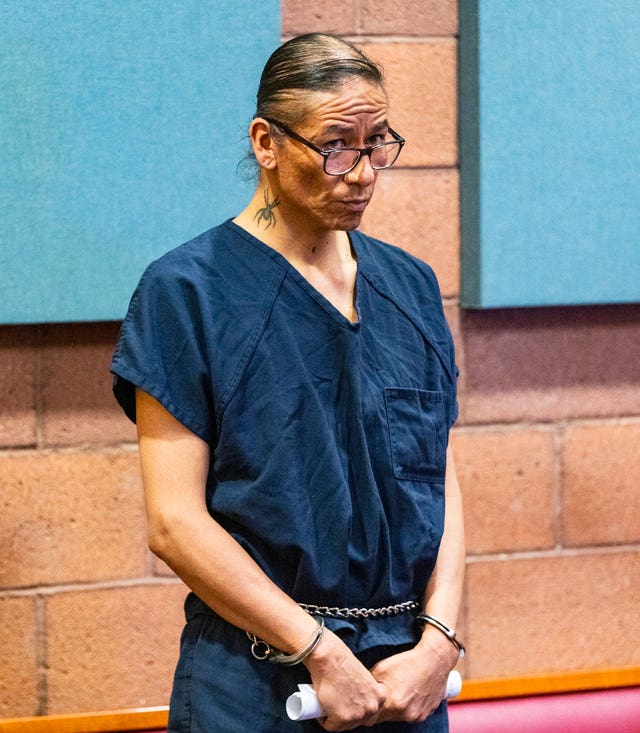 But after delays in the proceedings, the judge heard only from Mr Rowles, who requested two million dollar (£1.65 million) bail, and Ms Holston, who asked the judge to set bail at 50,000 dollars (£41,319).
After the hearing, Ms Holston said she is happy with the judge's decision and looking forward to his next court date in North Las Vegas, currently scheduled for February 22.
At that hearing, a judge is expected to hear evidence in the case and decide whether Chasing Horse will stand trial.
"We're really looking forward to the preliminary hearing in this case because it's another public hearing where we will have an opportunity to point out the weaknesses in the state's case," she said.
Rulon Pete, a representative of the alleged victims and the executive director of the Las Vegas Indian Centre, said they are disappointed with the judge's decision. Some of the alleged victims were in the courtroom on Wednesday.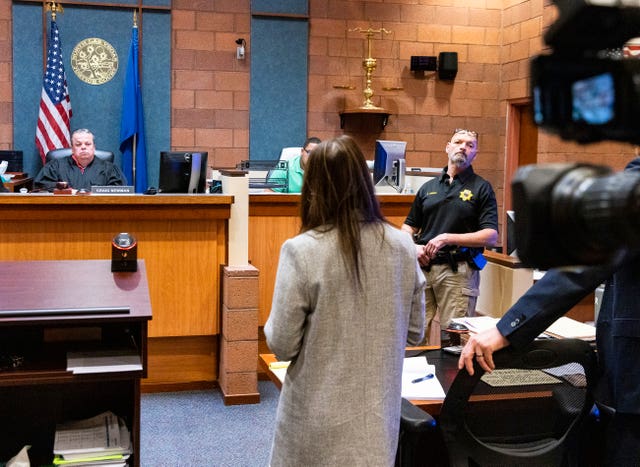 Police said they have identified at least six alleged victims, including one who was 13 when she said she was abused, and another who said she was offered to Chasing Horse as a "gift" when she was 15.
Chasing Horse was born on the Rosebud Reservation in South Dakota, home to the Sicangu Sioux, one of the seven tribes of the Lakota nation.
In 2015, he was banished from the Fort Peck Reservation in Poplar, Montana, following allegations of human trafficking.