Olivia Colman looks striking as Miss Havisham in the first trailer for the upcoming BBC adaptation of Charles Dickens' classic novel Great Expectations.
In the short teaser, the Oscar-winning actress appears aged with wispy white hair, dressed in a stained wedding gown with an ornate headpiece as she portrays the wealthy spinster.
The scene opens with the orphan Pip, played by Fionn Whitehead, meeting Miss Havisham at Satis House for the first time, ready to begin his education to become a gentleman.
The six-part series has been created by Peaky Blinders writer Steven Knight and is based on Dickens' tale, which was first released as a series of weekly chapters beginning in 1860, before it was later published as a novel.
It is a coming-of-age story about Pip, an orphan who hopes for a greater lot in life until a twist of fate introduces him to the mysterious and eccentric Miss Havisham and Estella (Shalom Brune-Franklin), showing him a dark world of possibilities.
Under the great expectations placed upon him, Pip will have to work out the cost of this new world and whether it will truly make him the man he wishes to be.
Colman and Whitehead will appear alongside a cast including Ashley Thomas, Johnny Harris, Hayley Squires, Owen McDonnell, Trystan Gravelle, Rudi Dharmalingam, Laurie Ogden and Matt Berry.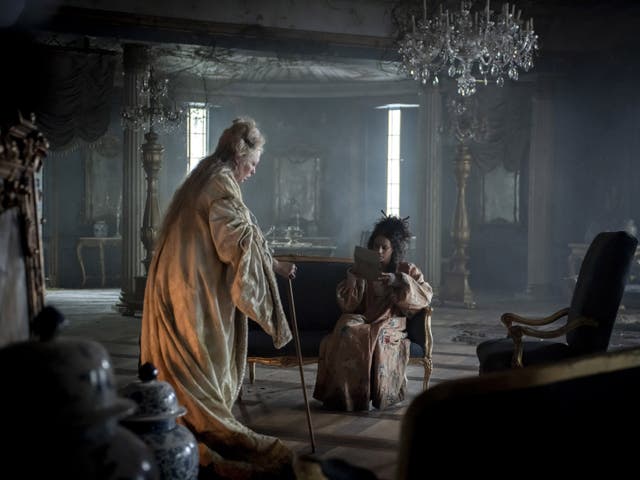 Great Expectations will be produced by FX Productions in association with the BBC, Scott Free and Hardy Son & Baker.
A Christmas Carol and Great Expectations are the first two in a series of adaptations of Dickens' novels that have been commissioned by the BBC and FX Productions.
The BBC adaptation of Great Expectations is due to air on BBC One and BBC iPlayer in the spring.